Nite Ize launched its Squeeze Clippable Phone Holder available at retail early spring. The universal phone holder clips to a belt or backpack strap.
"Our Squeeze design has been a hit since its release last year, so we wanted to expand its utility and versatility on the go," said Rick Case, Nite Ize founder and CEO. "This universal design is unlike anything on the market right now, filling the need for a stable, yet simple phone holder on the job or on adventures."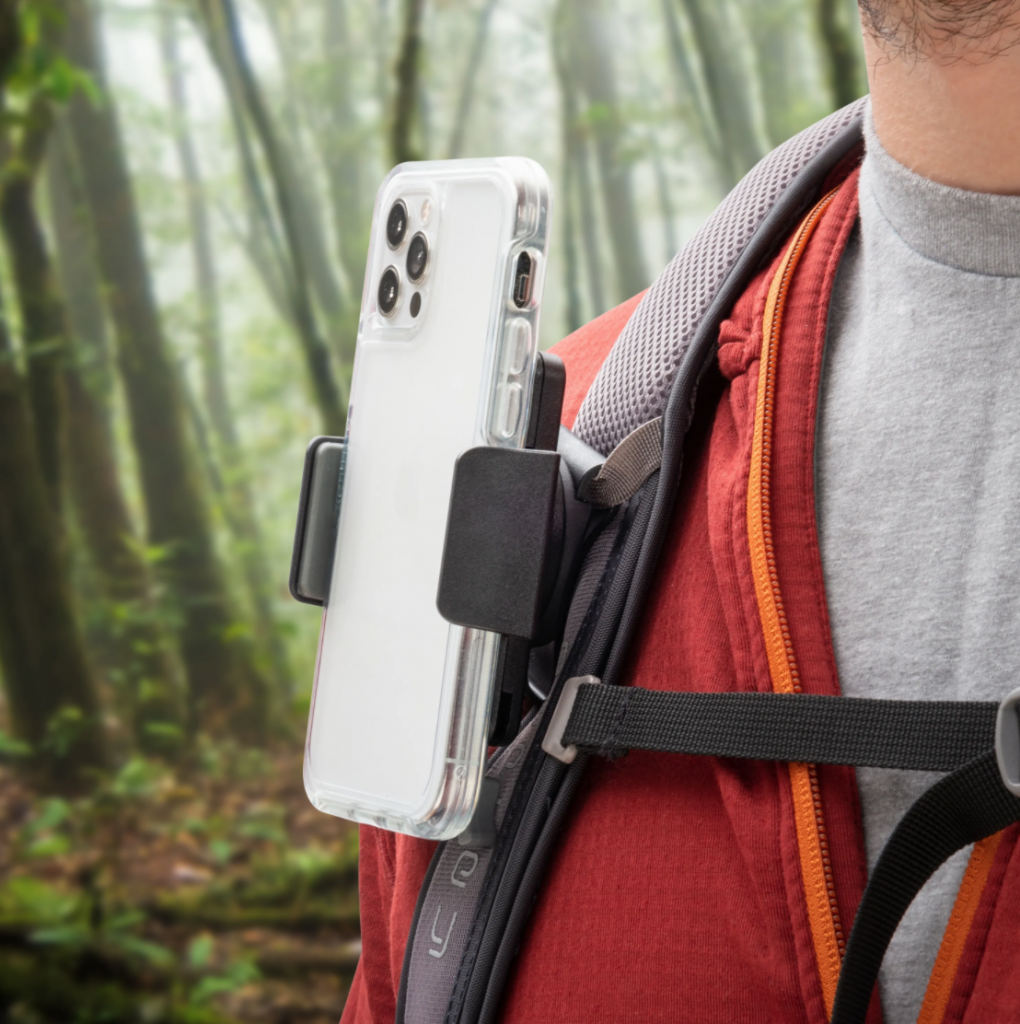 The Squeeze Clippable Phone Holder allows users to securely hold and easily access their phones. Its universal squeeze clamp features grippy arms and inner continuous force springs that amplify the hold of a phone, with levers at its base to squeeze to insert and release a phone from the clamp. Affixed to the back of the clamp is a 360-degree rotating clip that attaches to a belt or backpack strap. The Squeeze also doubles as a smartphone camera mount.
Photo courtesy Nite Ize