Nite Ize launched the Steelie Orbiter Plus Dash and Vent Kits for early spring delivery at retail. The Orbiter Plus Kits allow customers to mount and secure its Apple MagSafe iPhone in the car, even while inductive charging.
"Nine years ago, Nite Ize invented magnetic phone mounting technology with Steelie," said Rick Case, Nite Ize founder and CEO. "Now, we're taking Steelie to new heights with this MagSafe-compatible design. The Orbiter Plus kits have been developed to support new owners of the iPhone 12 and 13, making Steelie easier and more versatile than ever. "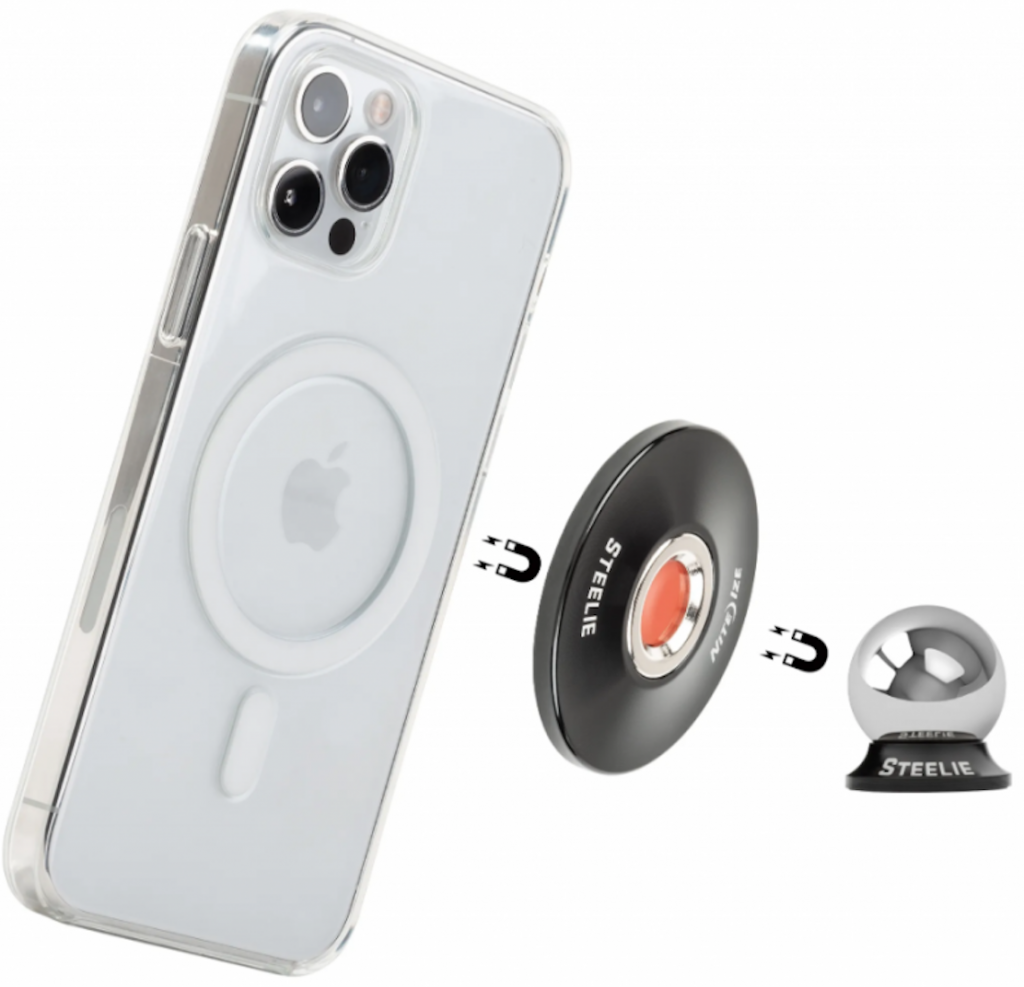 The Steelie Orbiter Plus Vent Kit includes a magnetic socket, tension vent mount and metal Ring. The tension vent mount features a clip that tightens onto a vent blade with a few turns. The vent mount also features a smooth steel ball that connects to the Magnetic Socket for 360-degree rotation. Users can attach the adhesive-backed Metal Ring to the back of a MagSafe charger to connect while charging.
Photo courtesy Nite Ize