Honey Stinger has created a Marathon Training Pack to "give runners the right fuel at the right time during all stages of marathon training."
Leveraging expertise from professional athletes including Olympic marathoner Jared Ward and endurance coach Rick Prince, the Pack offers products to help athletes "prepare, perform and recover throughout the training journey." Each pack has enough nutrition for about a month of a standard marathon workout schedule.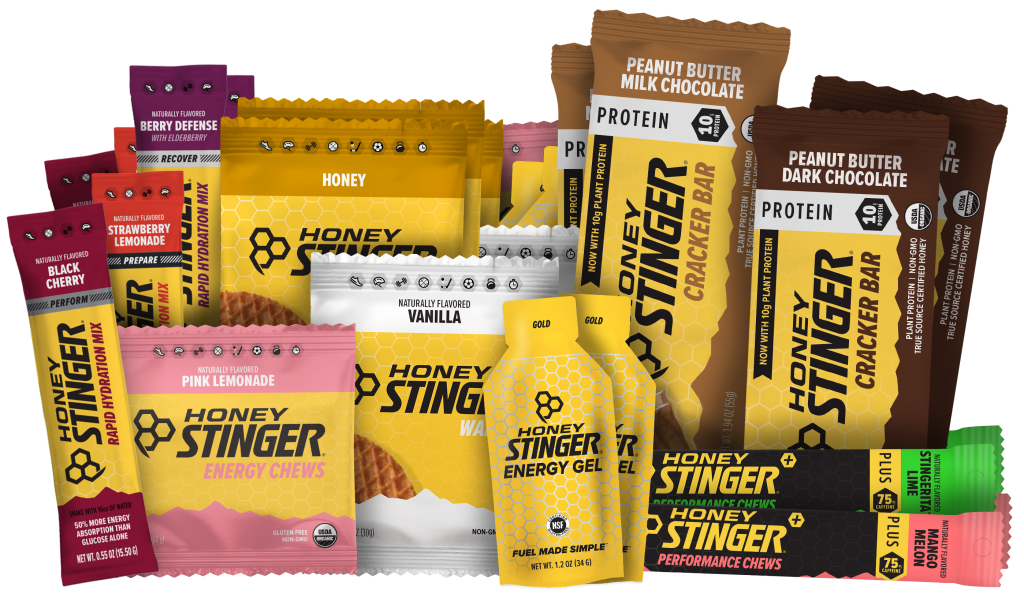 "Marathon training is no small feat and making sure you fuel your body correctly throughout the process is something that is often overlooked," said Mike Keown, CEO, Honey Stinger. "So, with input from professional dieticians and our Hive athletes, we created this easy-to-use nutrition system for athletes in one pack."
Each item included in the Pack is part of Honey Stinger's prepare, perform and recover system and is designed to be consumed during "key times" throughout the brand's training plan.
During the first few weeks of training, runners are encouraged to test the energy chews and gels in the Pack to see what their body will "tolerate best" and then stick with what works on runs of over 70 minutes. As the program continues, caffeinated chews or gels "should be added in" for a boost during more intense workouts.
Honey Stinger's Rapid Hydration Mix should be used to "help support performance and maintain hydration" throughout the entire Honey Stinger running program. Honey Stinger Waffles, also included in the Pack, are for "building up energy pre-run" and its Cracker Bars are "filled with protein" to fuel muscle repair post-run.
For more product information, go here.
Photo courtesy Honey Stinger