Salt Lake City, UT, January 23, 2020 – Gregory's fall 2020 collection is focused on increased sustainability, faster transition times and more effective organization and versatility. From everyday adventures, to skiing big lines and traveling the world, the brand's newest collections show how the Gregory design team is thinking across categories about next-level performance.
While innovation and steady improvement have always been a hallmark at Gregory, the brand is taking steps toward a more sustainable future in 2020 by creating a tool that effectively assesses the footprint of its manufacturing process and materials. Not only allowing the team to better offset their carbon footprint through data-driven assessment and decision-making, but also giving the consumer an opportunity to as well.
Sustainability Driven by Data
The Resin, Gregory's first-ever pack constructed entirely from recycled fabrics was created using a custom, life cycle assessment (LCA) tool. Gregory uses the LCA tool to calculate the carbon footprint of all materials and energy used to create, sew and ship a product. Gregory's design team used that data to reduce the carbon footprint of the Resin by 59%. The same tool empowers consumers to take actionable steps to offset the carbon footprint of their purchase. For example, to offset the footprint of the Resin, a consumer can carpool, use mass transit, or bike 19 miles. Beyond the eco-friendly and PVC-free fabrics, purchasers will find Gregory's usual attention to detail and thoughtful design. The weather-resistant front panel and dedicated laptop sleeve keep gear protected on the go.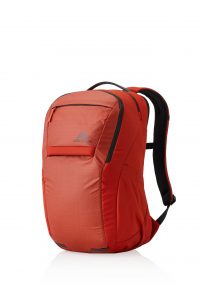 Faster Transitions for Skiers  
Awarded the 2020 ISPO Gold Award for its innovation and forward-thinking design, the Targhee FastTrack (FT) introduces game-changing technology to backcountry skiing with its new FastTrack ski carry system. Inspired by the quick-turnaround times needed for SkiMo racing, the FT ski-carry is a friction-based system that allows seamless loading and unloading of skis in a few easy steps. The system works by sliding skis through a lower loop of material, wrapping a reinforced, elasticized strap around the upper part of the skis, pulling them over the shoulder and locking them into place with an innovative hook system – all while wearing your pack. This minimalist yet incredibly high-performing pack brings light and quick transitions to the backcountry.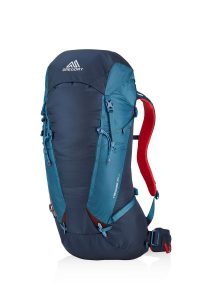 Digital Savvy, Versatility for Travelers
For the modern, digital traveler, Gregory is growing its collection of award-winning travel packs with the Juxt and Detour. The Juxt is a tech-savvy pack perfect for the adventure traveler, while the Detour is designed for off-the-beaten-path travel. The Juxt, available in 28-and-34-liter capacities – is the ultimate companion for the modern, digital traveler, melding tech-organization with high-performance carrying comfort. Gregory's unique SpeedClip attachment system allows the electronics caddy to be swapped out with a 3D Hydro Reservoir, and a superb suspension system gives it full trail credibility – for wandering the city streets and trails. The Detour, available in 40-and-60-liter capacities, combines smart-style and a minimalist design, with gear protection and the convenience of organization and quick access to necessities. Both packs guarantee all-day comfort with a breathable, dual-density back panel and contoured shoulder harness  – and in the case of the Detour 60, the harness conveniently stows away at check-in.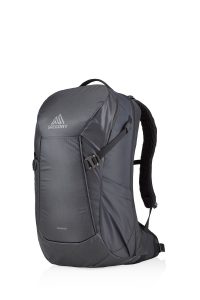 The above packs will be available to consumers fall 2020. For more information about Gregory and its collection of award-winning backpacks and adventure travel pieces, visit gregorypacks.com
About Gregory Mountain Products: For more than 40-years, Gregory Mountain Products has been the leader in expedition, backpacking, daypacks, and travel gear. World-renowned for fit, durability, and performance in all of its products, Gregory has won awards for its pack designs from such diverse media outlets as Outside Magazine, Backpacker, National Geographic, Popular Science and Men's Journal. Responsible for many industry firsts in backpacking fit and design, the Gregory research and design team continues to lead the way in innovative backpack technology and performance.