Austin, TX, April 22, 2020 — Duck Camp, the cast-and-blast brand devoted to creating premium outdoor gear that will withstand the test of time in the field, delivers warm-weather performance and protection in its 2020 seasonal fishing collection, consisting of breathable button-up shirts, technical shorts and lightweight pants, among other pieces. Inspired equally by bonefishing in the Caribbean and chasing monster trout, Duck Camp, the revered Austin, Texas-based apparel-maker, designed its first-ever Spring Fishing Line to perform on the water and on the town.
"Whether on the bow of a boat, on the banks of a skinny trout stream or fighting fish at your local bass pond, Duck Camp's performance-fishing apparel is built specifically for spending spring and summer days on the water," says Sim Whatley, founder of Duck Camp. "We have heard from our fans who want benefits like UPF protection and lightweight, quick-drying materials in our apparel line, and we've answered with the Spring 2020 collection."
The Spring Fishing Line consists of thoughtfully designed products boasting maximum breathability, UPF sun protection and comfort—styled to look good on the water and off. Bi-swing venting in the Hooksetter Shirts and articulated knees in the Drifter Pants will keep Duck Camp's customers dry and cool whether they are searching for riffles on a trout stream, scanning for redfish from the bow of a skiff or barefoot-fishing at the local bass pond. Lightweight, comfortable and technical fabrics, like Nylon Supplex, Bamboo and two-way stretch fabrics, make this a performance-built collection boasting a UPF40+ rating. Vivid, naturally inspired colorways give the Spring Fishing Line a humble, understated style that can go from the fishing hole to happy hour without skipping a beat.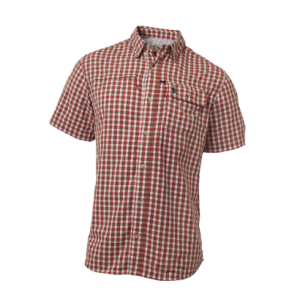 The Hooksetter Shirts come in long-sleeve and short-sleeve cuts in solid colors, like Largemouth Green, and plaid prints, like Red Drum Plaid. With a UPF rating of 40+, the Hooksetter will protect from the sun while being quick-drying and breathable thanks to its Nylon Supplex fabric. With features like a clip for forceps, a hidden microfiber cloth for sunglasses, magnetic-closure pockets with a hidden zipper and oversized pockets for small fly box or phone, Duck Camp's Hooksetter Shirts personify performance-fishing apparel.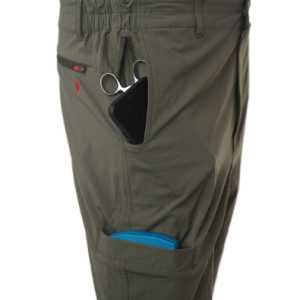 If the Hooksetter Shirt is the premium top for anglers, the Drifter Pants make the perfect full-system kit. These pants are also rated UPF40+ while being quick-dry, lightweight and very breathable thanks to their two-way stretch Nylon Taslan fabric. Large back pockets with magnetic closures keep gear from floating downstream and a gusseted crotch provides extra comfort throughout the day. Drifter Shorts offer the same sun protection, breathability, moisture-wicking and two-way stretch comfort attributes as the full-length pants.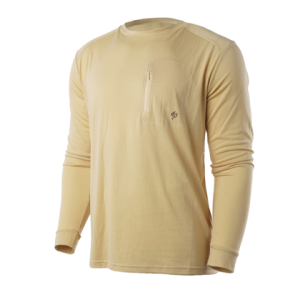 Rounding out Duck Camp's Spring Fishing Line are the coveted Lightweight Bamboo Crews and Bamboo Hoodies (MSRP: $49 for solid colors; MSRP: $54 for camo prints), mesh-lined Scout Shorts (MSRP: $49) in five-inch and seven-inch inseams made for scouting, swimming, working out or lounging, and a brand-new mix of freshly designed t-shirts and hats.
The Spring Fishing Line by Duck Camp is available online at duckcamp.com starting April 22, 2020. For more information, please visit duckcamp.com/pages/spring-2020.
For more information, please direct all media inquiries to Associate PR Director Greg Fitzsimmons at greg.fitzsimmons@rygr.us.
About Duck Camp: Austin, Texas-based Duck Camp makes premium outdoor goods for every cast and every blast. Specializing in hunting and fishing apparel that will withstand the test of time in the field, on the bow of a boat or out on the town, Duck Camp helps customers #FindYourCamp. duckcamp.com