Bern Helmets announced it will launch Bern Sesh on January 12, 2022, a limited dry hopped lager in collaboration with the Mount Holly Beer Co., a pilot brewery based in Mount Holly, VT.  The beer will be sold at select retailers in Massachusetts, Rhode Island and Vermont.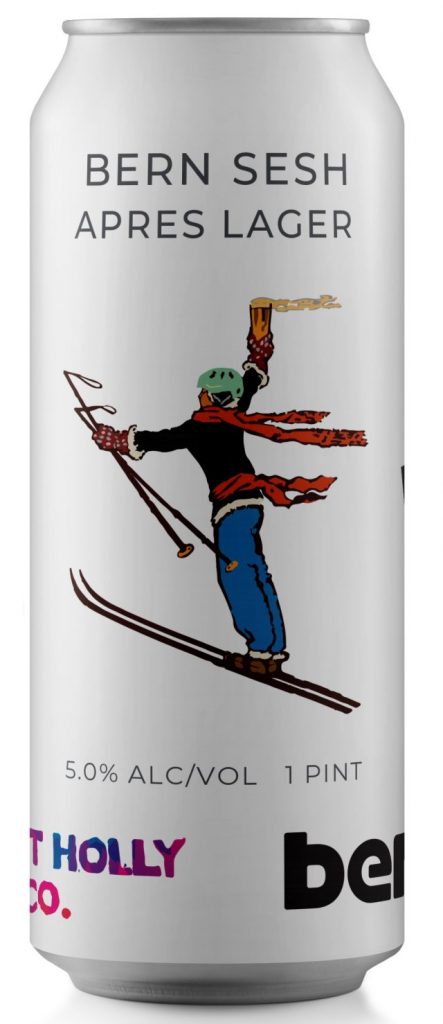 This collaboration is the first between the two New England-based companies.
Mount Holly Beer Co. brews lighter-bodied beers with lower alcohol by volume (ABV). Using ingredients including spalter select hops, its selection of IPA's and Lagers offer hoppy tones and ABV's below six percent.
To celebrate the collaboration, Bern and Mount Holly will host an event at Hops on the Hill in Killington, Vermont on January 15.
"It is great to join forces with another New England company, especially as the partnership came about very organically," said Founder and Chief Strategist at Mount Holly, Daniel Tilly. "Bern is big in the snow industry, so we thought what better than to brew the perfect beer for being up in the mountains."
"The team at Mount Holly Beer Co. is incredibly creative and loves the outdoors like us," said Mickey Russell, social media manager, Bern Helmets. "This project was as fun as it was beneficial for both brands. With snow finally arriving in New England, we know consumers are heading to their favorite resorts to get first tracks and looking forward to that first beer after a long day on the slopes." 
Photo courtesy Bern Helmets x Mount Holly Beer Co.