Arva Equipment launched its first carbon canister compatible with the company's Reactor airbag system.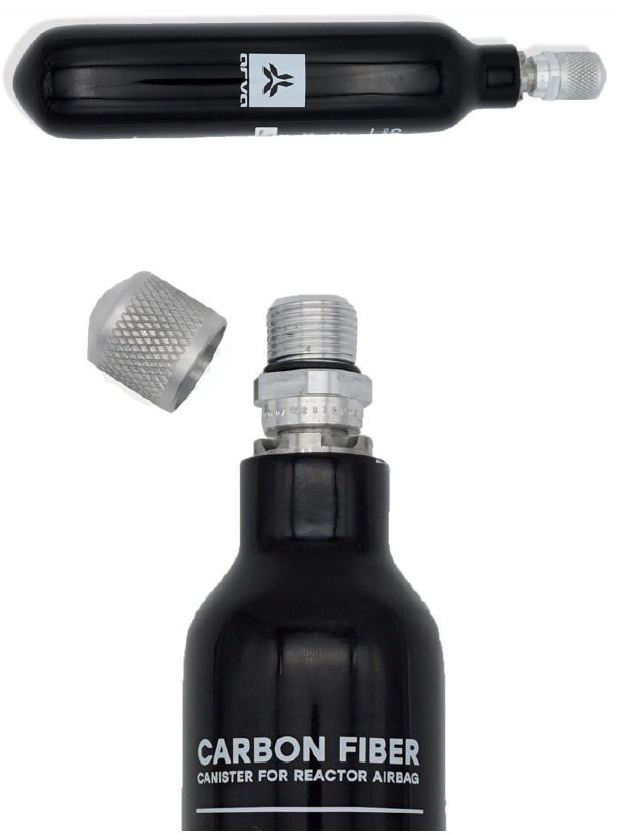 A developer of snow safety equipment for over 35 years, the Arva Carbon Fiber Airbag Canister weighs nearly half its steel counterpart's weight (370g full) and allows users to travel in avalanche terrain without a safety hazard.
The refillable carbon cartridge uses compressed air (EN 12021 standard) making it a more sustainable option than electric-powered airbags. The 250ml capacity maintains inflation performance while keeping weight to the bare minimum.
The carbon canister complies with North American shipping standards and IATA regulations for the air transport of luggage by passengers internationally. For North American air travel, TSA requires canisters to be empty, with the cap and fitting removed. The carbon-wrapped aluminum, DOT-approved canister ships prefilled, and ARVA's mail-in refill service makes it ready for adventures.
"This has been a multi-year process, both to get the product compliant as well as create a network of service centers able to refill as needed for testing and travel," said Jeremy Jolley, ARVA U.S. market manager. "If a refill center is not near your home or travel destination, our mail-in service will be a game changer as well. Once you ski or ride with this premium product, there is no comparison."
The design is a light, complete system while maintaining high safety standards, including the "strongest inflation power" within a rigid dual-chamber airbag.
The Reactor series is an evolution of years of experience in the avalanche safety category. The introduction of the company's carbon canister enables users to not worry about leaving a pack at home because of weight.
Photo courtesy Arva