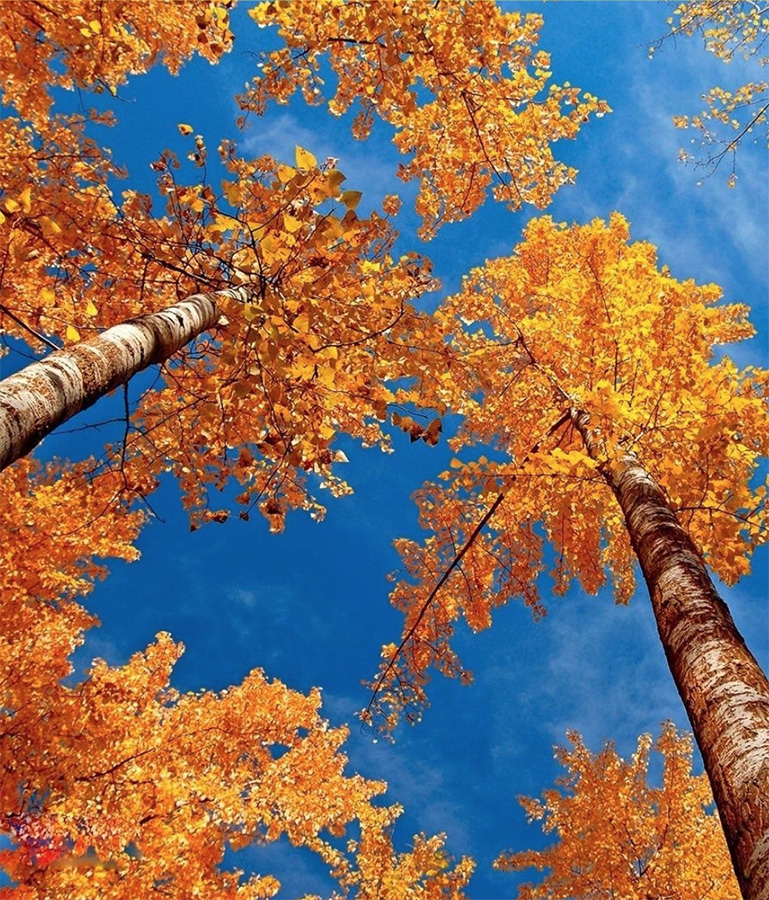 If you're in NYC this week,
celebrate the fall season with Timberland.
Timberland is setting up a pop-up shop that opens tomorrow. Visitors can embrace Timberland's New England roots in the city with a 13-foot replica of the brand's iconic boot in the Flatiron District.
Grass, benches and a full-sized birch tree will complete the set decoration where New Yorkers will be asked to embrace nature and help to make it better for generations to come.
The birch tree will serve as place where visitors can post eco-pledges, and in return Timberland will invite them to build and take home a potted succulent plant to green their own personal space.
On Wednesday, Timberland will pack up and head to the Manhattan Center for Science and Mathematics in East Harlem, where elements of the pop-up park will find a permanent home. More than 150 volunteers from Timberland, Journeys and the Student Conservation Association will come together to restore a rooftop greenhouse, install a living roof and construct an outdoor classroom and gathering space. Volunteers will also plant trees and make overall enhancements to the school grounds and surrounding neighborhood.
Timberland has made a bold pledge to create or restore 500,000 square feet of green space—equivalent to more than 11 acres—in U.S. cities over the next five years. This will include at least one project in New York City for each of the five years. The pledge ups the ante on Timberland's existing urban greening commitment which transformed 130,000 square feet of city space—including the East Harlem project—into green spaces to benefit the local community.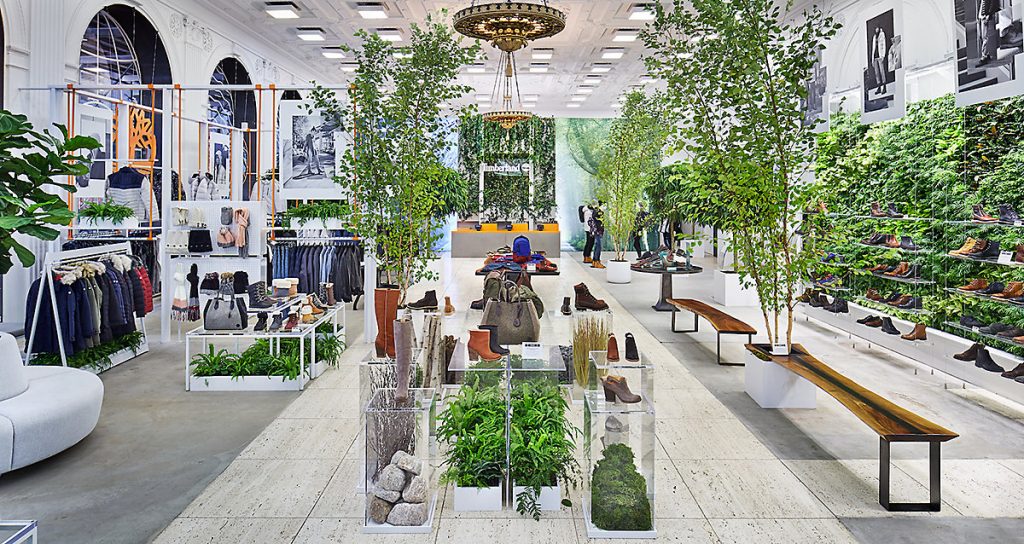 Timberland will end the week-long celebration with an event at the brand's pop-up store, shown above, which opened earlier this month at 43rd Street in Manhattan and will stay open through January. Full-sized, living birch trees, natural earth terrariums and an over-sized living green wall brings the outdoors in with a digital rain room and a blustery winter scene. The event will be open to the public all day Friday, October 19. Two of the brand's newest boots will be on display—the City Force Boot and new 1978 Flyroa Hiker. Both were built for the city but inspired by the rugged outdoors.
Timberland will be highly visible across New York City through the brand's fall 2018 marketing campaign with the tagline "Born in the woods. Raised in the city." positioned on giant digital billboards in midtown Manhattan and multiple standing billboards around Penn Station and subway stations at Union Square.
The Urban Greening Event extends outside of NYC for Timberland with events also happening in Chicago and LA.
Photos courtesy Timberland and the NYC Nature Conservancy