By Eric Smith
Amid a challenging political climate for the firearms industry—one that just saw the Supreme Court allow a manufacturer to be sued by victims of gun violence—the company that owns and operates one of the most iconic firearms brands in the U.S. is about to undergo a major restructuring.
American Outdoor Brands Corp. (AOBC), the parent of Smith & Wesson, on Wednesday afternoon announced it would spin off its outdoor products and accessories business as a tax-free stock dividend to its stockholders.
The end result, expected to occur by the second half of 2020, will be two publicly traded companies—Smith & Wesson Brands Inc. (firearms) and American Outdoor Brands Inc. (outdoor products and accessories, or OP&A).
And while the recent Supreme Court decision didn't directly impact the decision to separate its outdoor brands, AOBC said today's challenging landscape for gun makers necessitated the move.
"There have been significant changes in the political climate, as well as the economic investing and insurance market since we began to diversify our company five years ago," James Debney, AOBC's president and CEO, told analysts on a Thursday morning call. "Given those changes, we believe that separating into two independent public companies will allow each of our business segments, and their management teams, to focus on their distinct strategies and growth opportunities."
Moving forward, American Outdoor Brands will include Caldwell, Crimson Trace, Wheeler, Tipton, Frankford Arsenal, Lockdown, BOG, Hooyman, Schrade, Old Timer, Uncle Henry, Imperial, BUBBA, UST and LaserLyte.
AOB will also have the exclusive license the brands that Smith & Wesson will own post spinoff. These include Smith & Wesson Accessories, M&P Accessories, Thompson/Center Arms Accessories and Performance Center Accessories.
Debney and AOBC CFO Jeffrey Buchanan on Thursday outlined for analysts and investors the reason behind the spinoff, which they said was well underway before Tuesday's news that the Supreme Court declined to hear an appeal on a lawsuit against Remington Arms Co.
That decision effectively allowed the families of victims of the 2012 Sandy Hook Elementary School shooting in Newtown, CT, to sue Remington, but AOBC had been discussing the plan for a while.
"The recent Supreme Court decision to not accept the Remington case really had nothing to do with this," Buchanan said on Thursday's call. "Obviously, this takes a lot of time, and we've been working on this for many months. From a banking standpoint, the banks are behind the spinoff, but the debt is all going with the firearms company."
Buchanan added that "many banks don't want to work with firearms companies," so AOBC's split into two companies will help each one leverage its own strengths and tap into its own opportunities.
"We also believe [the spinoff] will provide each company with access to capital as well as financial resources such as banking and insurance," Debney said. "And importantly, we believe the spinoff will allow investors to better understand each company's true potential for value creation."
He then expanded on the four areas of "strategic rationale" for AOBC's outdoors and firearms brands.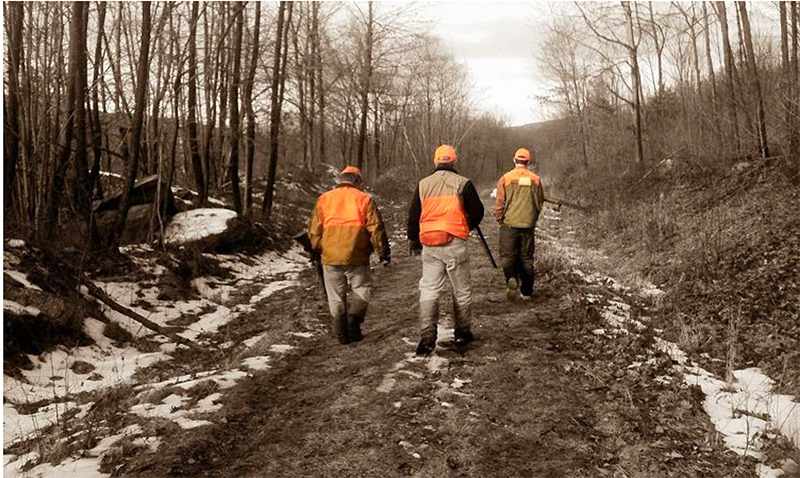 One, "each company will benefit from a distinct strategic and management focus on its specific operational and growth priorities."
"For firearms, that focus is largely organic in nature," Debney added. "For outdoor products, that focus is a blend of organic and inorganic row. Each company will offer a different investment opportunity that allows it to better align with its natural investor type."
Two, each company "will offer differentiated and compelling investment opportunities based on its particular operating and financial model, allowing it to more closely align with its natural investor type."
"Smith & Wesson will attract investors seeking returns through the eventual payment of a dividend, while American Outdoor Brands will attract investors seeking returns through enhanced growth," Debney added.
Third, each company "will operate with a capital structure and capital deployment strategy tailored to its specific business model and growth strategies."
And fourth, each company "will benefit from the investment community's ability to value its businesses independently and drive incremental stockholder value.
"We believe each company will benefit from Wall Street's ability to value its business independently, driving incremental stockholder value in the long term. We believe that separating our firearms and OP&A businesses will create two industry-leading companies, each one possessing certain attributes that best position for long-term success."
Once the companies are separated by late next year, Smith & Wesson will be led by Mark Smith as CEO. Smith is currently the president of the manufacturing services division of AOBC.
Smith & Wesson will remain headquartered in Springfield, MA, and for its first 12 months as an independent company, AOBC is estimating that revenue will be between $450 million and $500 million and pro forma adjusted EBITDA will be between $90 million and $105 million.
The company is confident that Smith & Wesson can prosper even against the backdrop of political uncertainty, Debney noted.
"The firearms company will own the leading market share in the $4.2 billion firearms market and will focus on sustaining or growing that market share with continued excellence in the development of new products," he said.
As for the OP&A business, the newly formed entity will be led by Debney, who will transition from CEO of the parent company to CEO of American Outdoor Brands.
The company will be headquartered at the current AOBC facility in Columbia, MO, and for its first 12 months as an independent company, AOBC estimates revenue will be between $200 million and $210 million and pro forma adjusted EBITDA will be between $25 million and $30 million.
AOBC is even more bullish on the newly formed entity, which won't be saddled by having firearms companies as portfolio mates. As retailers boycott brands related to gun makers, AOB can better tap into the booming outdoor industry.
"The outdoor company will be a smaller company in the massive $30-plus billion rugged outdoor recreation market, and we'll focus on increasing its market share through organic and inorganic means," Debney said. "American Outdoor Brands Inc. will be a growth-orientated provider of outdoor products and accessories for rugged outdoor enthusiasts under a broad array of popular consumer brands with an addressable market of nearly $30-plus billion. It will focus on reinvesting its profitability to fuel both organic and inorganic growth opportunities."
The cost of spinning off the outdoor products company will run about $2 million to $2.5 million, said Buchanan, who is retiring after the spinoff is complete. Most of those SG&A fees related to the creation of a public company such as auditing and filing fees.