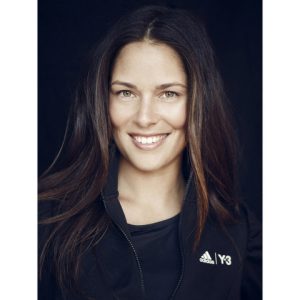 PlaySight, the company behind the cloud-based Smart Court sports video and analytics platform, signed recently retired WTA Grand Slam Singles Champion and former world No. 1 singles player Ana Ivanovic as a partner and ambassador.
Ivanovic made her professional debut on the WTA Tour in 2003 and quickly rose through the rankings to secure the world No. 1 singles position in 2008 after capturing the French Open Grand Slam Singles title. Prior to that, she was a finalist at the 2007 French Open and 2008 Australian Open Grand Slam Championship, and finished her career with 15 career singles titles. Ivanovic announced her retirement from professional tennis last month.
"I honestly feel that technology is only going to play a larger role in tennis in the future, and I love what PlaySight is doing by connecting the next generation of athletes with high tech expertise," said Ivanovic. "I think PlaySight is only going to encourage more kids to pick up a racket and give tennis a try."
In partnering with PlaySight, Ivanovic joins Billie Jean King, Chris Evert, Pete Sampras, Novak Djokovic, Tommy Haas, Paul Annacone and Darren Cahill. PlaySight's investor team includes Bill Ackman, Mark Ein, Dr. James Loehr, Gordon Uehling III and George Mackin amongst other leaders in sports marketing, finance, technology and media.
"We are beyond excited to have a player – and person – of Ana's caliber joining the PlaySight team," commented Chen Shachar, CEO, PlaySight. "Not only did she have an incredible career as a player, but she is so well-respected and admired throughout the sport. Ana will help us to build on our vision of 'connecting the next generation of athletes' and is somebody that young tennis players all over the world look up to as a role model."
PlaySight has its SmartCourt sports technology installed throughout the tennis world in addition to other ball sports such as basketball (with teams such as the Golden State Warriors, Phoenix Suns and Purdue Boilermakers) and soccer. PlaySight has SmartCourts at the USTA National Campus and at federations, academies, colleges and clubs worldwide. Last month, PlaySight launched its PlayFair Challenge initiative, which aims to increase fair play and sportsmanship by offering instant video review challenges at junior and collegiate tennis tournaments.
Photo courtesy PlaySight