When women wear the wrong size sports bra, back pain and discomfort occur. Incorrectly sized, the wrong bra also impedes the ability for women to engage in exercise with full freedom of movement—with one in three women opting out of physical activity.
Two brands are designing sports bras to fit every woman, including women who are well-endowed.
Elyse Kaye, Founder and CEO of Bloom Bras, is one of the Creators, and a finalist in this year's Title Nine Movers and Makers Pitchfest. Kaye developed Bloom Bras out of frustration trying virtually every sports bra on the market and not finding one that fit comfortably next to her skin. She took on the engineering challenge testing and creating prototypes for women of all ages and sizes, using real women—not fit models. What she found was that 90-percent of a women's upper body weight falls into the band on a bra and when you take the burden away and distribute the weight evenly, it frees movement and eliminates the pain points.
Bloom Bras use technical, moisture-wicking fabrics with no underwire. The seams mimic the design of a woman's back so that the bra expands and contracts to distribute weight rather than putting pressure on key areas of a women's body like shoulders and ribs and pulling on the front. And the patented lifting straps and "cinching" cups allow the bra, regardless of cup size, to mold to a woman's body according to the exercise she is engaged in.
When the body is allowed to flow naturally in movement, circulation does, too. Combined with a front zipper, breasts are free to lift, not squish when a woman is wearing a Bloom Bra. And women don't feel like their wearing a suit of armor. Click here to watch Elyse demonstrate how the Bloom Bra works or on the still shot below.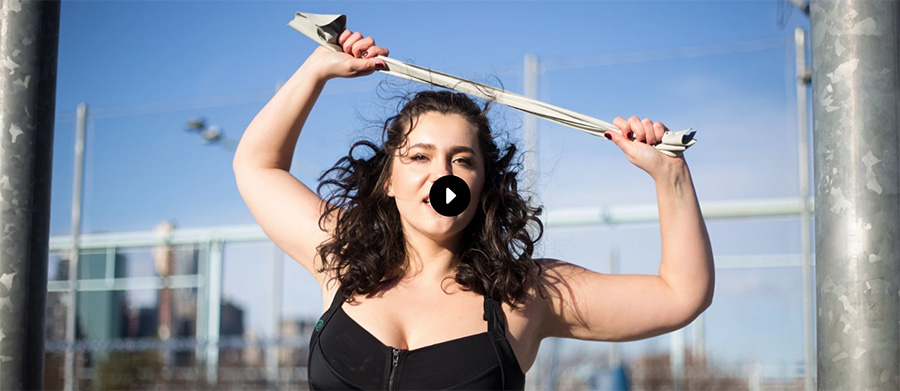 Not sure what size to order? Bloom Bras offers a sizing service to help find the size that's right for you.  → Click here to learn more.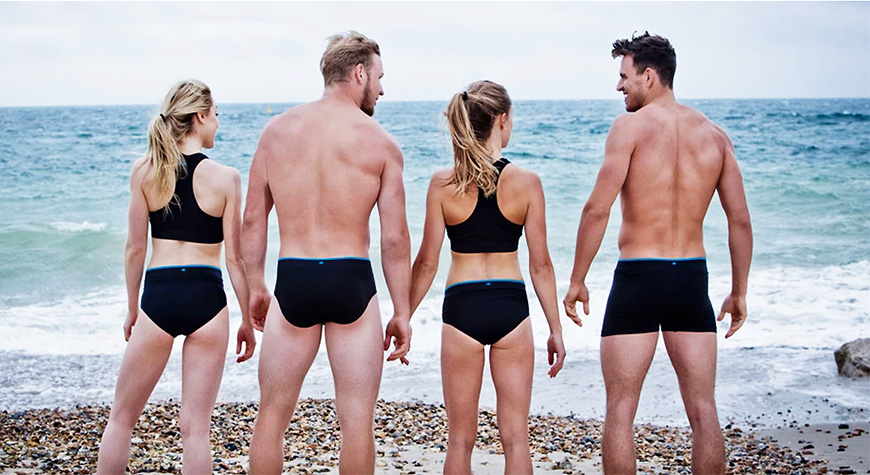 The Runderwear story started when Founders, Jamie and Richard, both avid runners from the UK, could not find underwear that would not chafe. Fast-forward and the brand is now the UK's leading underwear and sock brand with a range of award-winning performance-based underwear, running bras, socks, and base layers.
Runderwear added a third running bra to its popular collection this week with the Easy-On Support Bra which uses traditional bra sizing, rather than the generic small, medium and large sizes, for a precise fit—which is critical to better performance, especially for larger size women.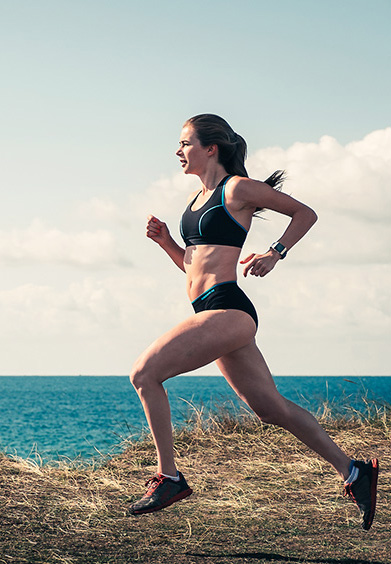 Runderwear developed a two-clip closure system, which adjusts to three positions, to make the bra easier to put on than traditional systems. And thanks to high front coverage, molded wire-free cups, wide shoulder straps, and the highly-supportive under band, the bra offers a custom fit for maximum support and minimal bounce. The lower side panels around the armpits prevent rubbing and the moisture-wicking fabric keeps women dry and chafe-free. The bra comes in sizes 28D to 40H.
Runderwear has made its name by addressing voids in the running and fitness markets, and the new bra is no exception.
"We've tested this bra extensively on serious runners in every size we offer, right up to 40H, and the feedback is clear—nothing else on the market offers this much support and size range in such a comfortable, easy-to-put-on package." —Co-Founder, Jamie Smalley
Runderwear works with Portsmouth University and their specialist sports bra team who have advised them on aspects of construction and design. Combined with the brand's already popular Running Support Bra—slightly less-supportive and aimed at runners with smaller cup sizes and the Low-Impact Crop Top for petite runners or lower-impact fitness activities, the Easy-On Support Bra completes the collection. The entire bra range is sized from 28A to 40H.
The Runder:Fit bra sizing and fit guide, available online, helps women select their correct size.
Photos courtesy Bloom Bras and Runderwear. Video courtesy Bloom Bras