By Eric Smith
Shares of Vail Resorts Inc. jumped $6.63, or 2.9 percent, to $236.90 at market close Friday—after they were up in the high-single-digits in morning trading—on the company's news that 2019/20 pass sales increased 13 percent in units and 14 percent in dollars in the fiscal fourth quarter.
Fiscal Q4 (May to July) along with fiscal Q1 (August to October) are Vail's slowest quarters in terms of revenue because they include summer and are therefore light on skiing activity (save for the company's two new Australian resorts). But this period provided a nice double-digit bump for Vail's popular Epic Pass product relative to the year-ago period.
"We are very pleased with the results for our season pass sales to date," Rob Katz, Vail's chairman and CEO, told analysts on Thursday afternoon's earnings call.
Also significant is that this total didn't include military pass sales. With those added in, Vail's pass sales grew 14 percent in units and 15 percent in dollars. Nor did the Q4 total include conversions of Vail's latest addition to its customer base, Peak Pass holders, following the company's acquisition of Peak Resorts Inc., which was announced in July and closed this past Tuesday. Look for pass sales to pick up again in the first quarter of fiscal 2020.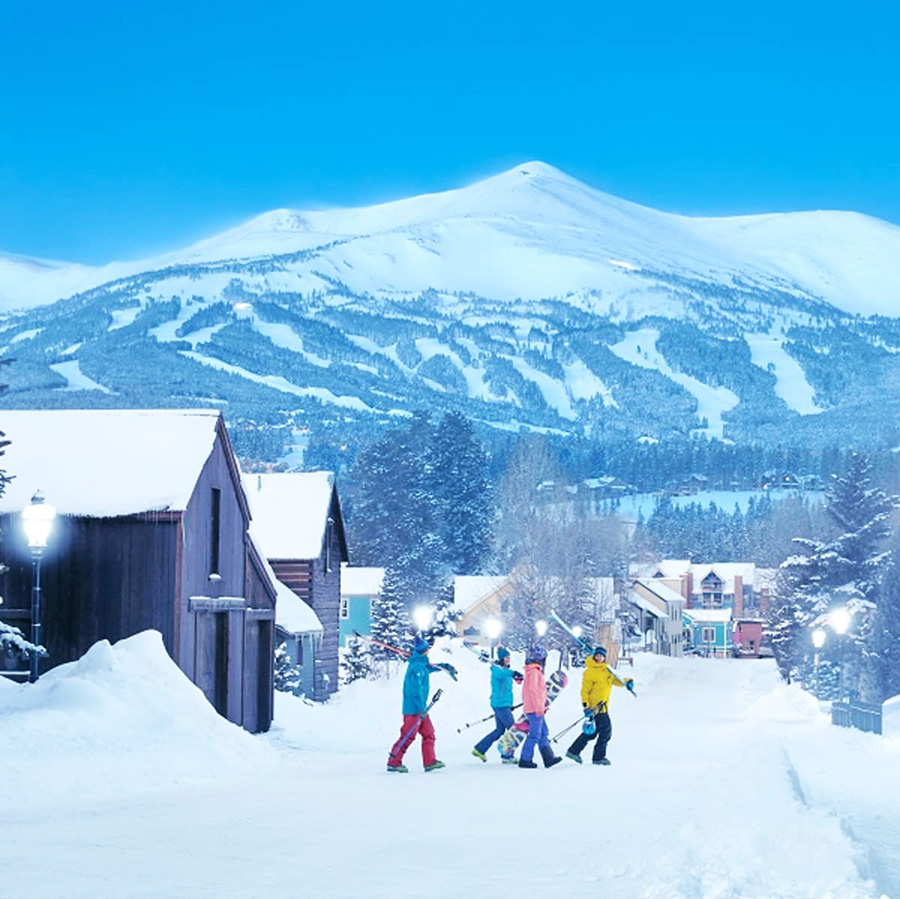 Pass sales did benefit from other recent acquisitions including Vail's 2018 purchase of Triple Peaks LLC—the parent company of Okemo Mountain Resort in Vermont and Mount Sunapee Resort in New Hampshire (plus Crested Butte Mountain Resort in Colorado)—and its 2017 acquisition of Stowe Mountain Resort in Vermont.
Those deals combined to give the company a strong presence in the northeastern U.S., previously a weak spot for the Broomfield, CO-based ski resort behemoth.
"We have seen very strong growth in our Northeast markets which are benefiting from the first full year of pass sales with unlimited access at Stowe, Okemo and Mount Sunapee included on the Epic and Epic Local pass products and the improved impact of the expanded guest data and insight we now have in that region," Katz said.
Meanwhile, Vail's recent purchase of Stevens Pass Resort in Washington—announced the same time as the Okemo, Sunapee and Crested Butte deal—gives the company more of a stronghold in the Northwest, especially the Seattle metro area. Vail's Whistler Blackcomb is only a couple of hundred miles north in British Columbia.
"Our broader destination markets continue to perform well through our enhanced ability to reach destination guests with our data-driven marketing," Katz said. "Our local markets continue to show solid growth, driven by favorable results among our local guests in the Whistler Blackcomb region, with particular strength in Seattle from the first full pass sales season with access to Stevens Pass."
While Katz lauded the success of Vail's Epic and Epic Local passes, he also mentioned how quickly the company's newest offering, the Epic Day Pass, is gaining traction.
This product, which Vail introduced in March for the coming 2019/20 season, was designed for skiers or snowboarders who don't want a traditional pass but the option to select the number of days they want to ski or ride—from one to seven—and whether or not to add holiday access.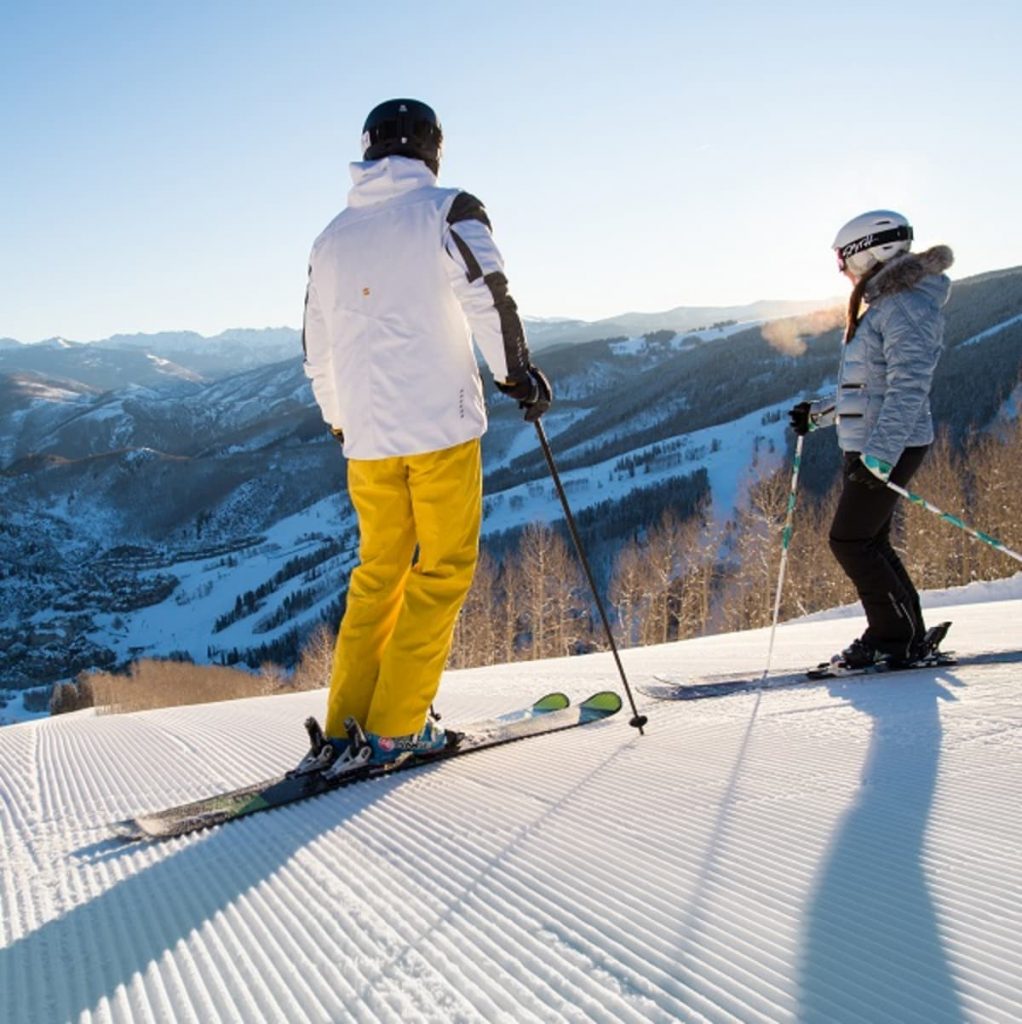 The Epic Day Pass offers a discount of up to 50-percent off lift ticket window prices, starting as low as $106 for one day of skiing at any of the company's North American resorts and drop even lower by adding more days.
"We expanded the product line with Epic Day Pass and we have seen good success with that even in this early part of the selling season," Katz said. "So I think that's clearly been a positive."
Tyler Batory of Janney Montgomery Scott LLC commented on Vail's strong pass performance in Q4 in his note to investors. "Pass sales outpaced our expectations," he wrote. "MTN has seen continued strong growth from the Northeast markets, which are benefiting from the first full year of unlimited access to Stowe, Okemo, and Mount Sunapee. Broader destination markets continue to perform well. Local mountains also continued to show strong growth, with management highlighting Whistler Blackcomb, Northern California, and Utah. These guests are helping to offset modest growth in the Colorado market."
Overall, Vail reported a net loss of $89.5 million, or an earnings per share loss of $2.22, for the fourth quarter ended July 31, as compared to a loss of $83.7 million, or $2.07 per share, from the year-ago period. The EPS loss did beat Wall Street's target by 32 cents. The company's Q4 revenue of $244 million was up 15.3 percent from the same quarter a year ago and ahead of Wall Street's estimates by $4.1 million.
Aside from passes, another hot topic was Vail's recently closed, $264 million acquisition of Peak Resorts. With the deal, Vail added a portfolio of 17 resorts, albeit ski areas that, on average, are much smaller than Vail's. The company now owns and operates 37 resorts worldwide.
Peak's shareholders on September 20 voted to approve the deal for a purchase price of $11 a share, and Vail closed on the deal a few days later.
The acquisition complete, Vail can focus on bringing some minor improvements to Peak's resorts—they have been kept up well and don't need much work, Vail told SGB this week—and also find ways to boost revenue at each of the 17 properties.
"I think we see a lot of opportunity with Peak," Katz said. "I wouldn't say we're necessarily calling out a specific line of business, but when you look at the resorts and how complementary the resort network is that Peak built so successfully over the years and integrating that in with our network, what it's really going to do is give some of the major population centers in the U.S. access to local and regional skiing on the same pass that they can access destination resorts within our network. We're very optimistic about the impact that Peak's going to have over the years."
Photo courtesy Vail Resorts + Wildcat Mountain