I was ready for OR Summer Market last week, starting with Demo Day, with appointments booked every hour through Wednesday, July 2, excited to see old friends, meet new colleagues and eager to report back to SGB readers all about the new collections for 2019.
One unforeseen, BIG problem … painful blisters. I felt like I was walking inside my shoes on sharp glass from my heels to my toes. The little irritations that started on Sunday turned to something that I neither had anticipated nor was prepared to deal with.
Instead of letting it get me down and bailing on the show, I was able to stay on track with my schedule for one reason only … Adventure Medical Kits BlisterMedic Kit.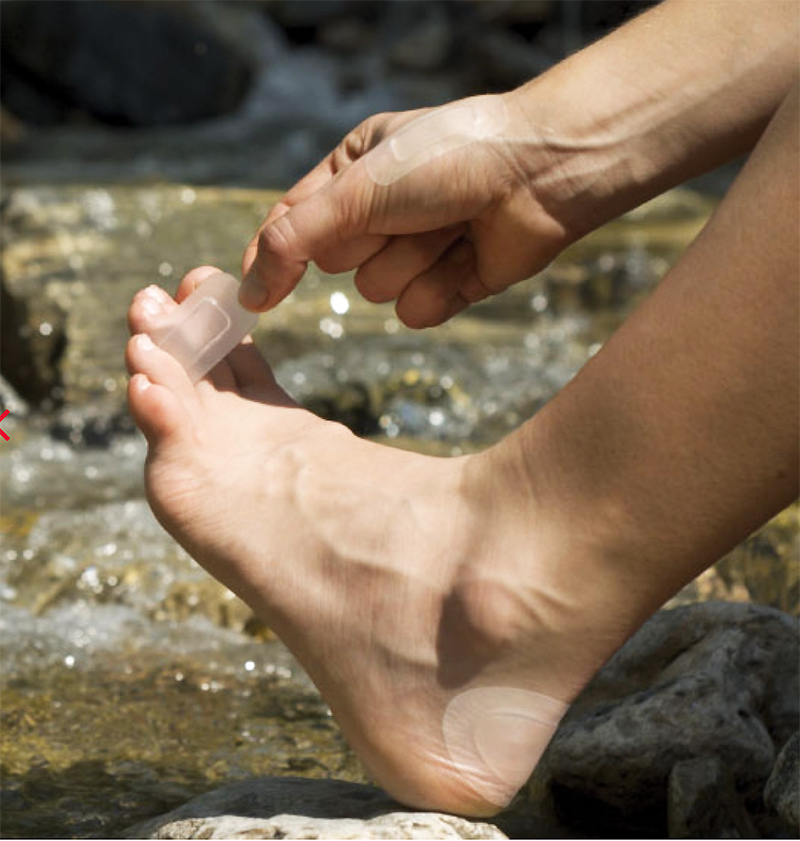 Monday morning I new I was in trouble when I couldn't make it to my second appointment and I didn't have the time to run and find a different pair of shoes and/or socks.
A co-worker at our booth, SportsOneSource, SGB Media and SSI Data, suggested I stop at Adventure Medical Kits. Maybe they could help. I headed over with low expectations. Everyone was busy; who was going to have time to hand out bandaids or antiseptic?
But right there on the counter of the brand's welcome desk, were free-for-the-rescue AMK's Glacier Gel Blister and Burn dressing pads. "Do you mind if I take a few?" I asked the gal at the counter. "Sure," she said. And then she looked at my feet. "You'll need more than that. Here, take the BlisterMedic Kit with our Glacier Gel Blister and Burn Dressing Pads," and "the ladies room is right there."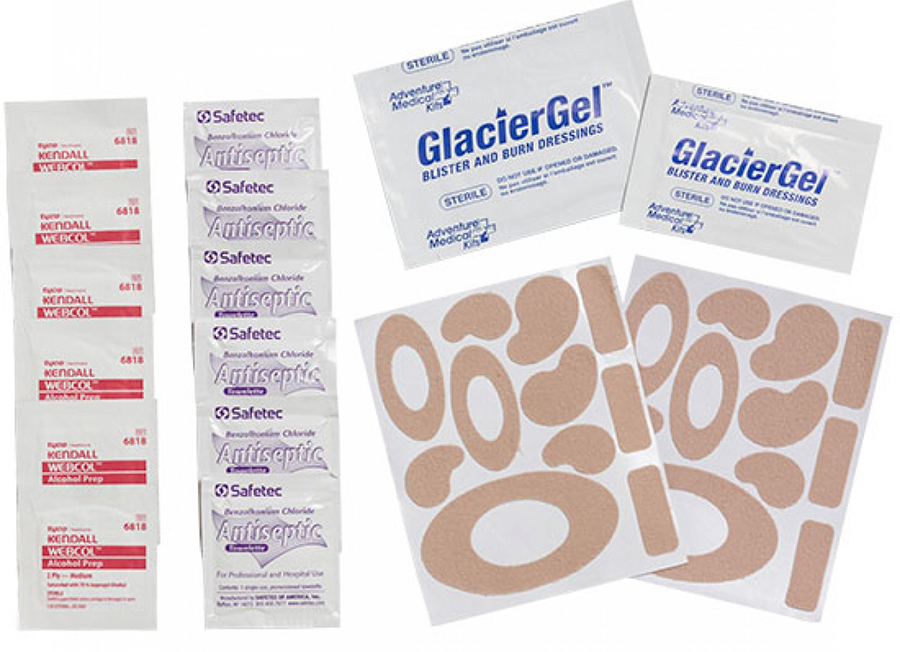 The Kit, pictured left had everything I needed and more to provide the instant pain relief that I craved. The pouch contains AMK's Glacier Gel bandages, antiseptic wipes to use to keep open blisters from infection and an assortment of preventive blister pads. Plus … I received a packet of two Advil for the pain with the kind words "come back and see us if you need any more help during the show."
Many doctors agree that a blister will heal more quickly if it is left uncovered in a clean environment and to protect it from infection, apply a thin layer of antibacterial ointment to promote healing. That was not an option for me, nor were other home remedies when you do not have time to shop for supplies! And the mixture of friction and pressure had caused irritation and inflammation beyond just pain and swelling.
Many of my colleagues at the show advised me to change out of my loafers to flip flops, sneakers with socks, etc., but not only did I not bring a variety of shoe options with me, my next appointment was NOW!
The AMK team continued to save the day throughout the show, and if it had not been for the brand's BlisterMedic Kit, I would have had to bail on the show and my appointments. Watch the video here on what the kit provides.
You may be familiar with the AMK complete product assortment and all of the many benefits but, if you are not, I'm here to shine a spotlight and also to give a huge shout out and thank you to AMK for sharing their knowledge, the BlisterMedic Kit and, above all, for caring for a colleague in her time of need! 
Photos courtesy Adventure Medical Kits