By Eugene Buchanan
Call it a meeting of the outdoor industry minds, and a report card on how the outdoor industry is faring after six months dealing with the COVID-19 pandemic.
On September 3, Washington, D.C.'s Outdoor Recreation Roundtable hosted an industry conference call outlining the state of outdoor recreation, as well as results from its recent member survey addressing the COVID-19 impacts on the industry.
Included on the call were ORR members from the American Sportfishing Association, RV Industry Association, National Marine Manufacturers Association, Outdoor Industry Association, Motorcycle Industry Council and more, all sharing their thoughts on the status of the outdoor recreation industry six months into the pandemic.
Moderated by ORR Executive Director Jessica Turner and Vice President Lindsey Davis, the call featured comments from representatives of the National Association of RV Parks & Campgrounds and RV Industry Association; Outdoor Industry Association; National Forest Recreation Association; American Sportfishing Association; Motorcycle Industry Council; America Outdoors; and National Marine Manufacturers Association. In all, the results took the pulse of 23 national outdoor recreation trade association members, representing over 110,000 RVing, camping, boating, fishing, power sports, horseback, hunting, skiing, hiking, and biking businesses. The numbers show how hard the industry was impacted initially but how things have started to trend better.
"It's been a tumultuous but important year for the outdoor industry," said Davis, citing U.S. Census Bureau statistics that it was the country's second-most pandemic-impacted industry behind only the food and beverage industry — hit 30 percent harder than other business categories. "The industry experienced a double whammy impact due to both pandemic-related closures that slowed supply chains, retail, manufacturing and services, and the closures of state and federal parks, marinas, trails, docks, and more on our public lands."
Data she cited backed up the claim: more than 88 percent of businesses in the outdoor sector laid off or furloughed employees during the pandemic, with 94 percent of survey respondents seeing a loss in revenue. Moreover, even in August, 91 percent of respondents were still experiencing difficulty with production and distribution, with 48 percent experiencing significant impacts.
But there's also good news, especially in participation. More than 81 percent of Americans said they spent time outside over the past six months, 31 percent for the first time. Bike sales, she added are up 81 percent year-to-date, with fishing showing robust growth as well. "It shows that Americans value being outside," she said. "And we hope the trends and participation continue and policymakers consider the importance of our industry."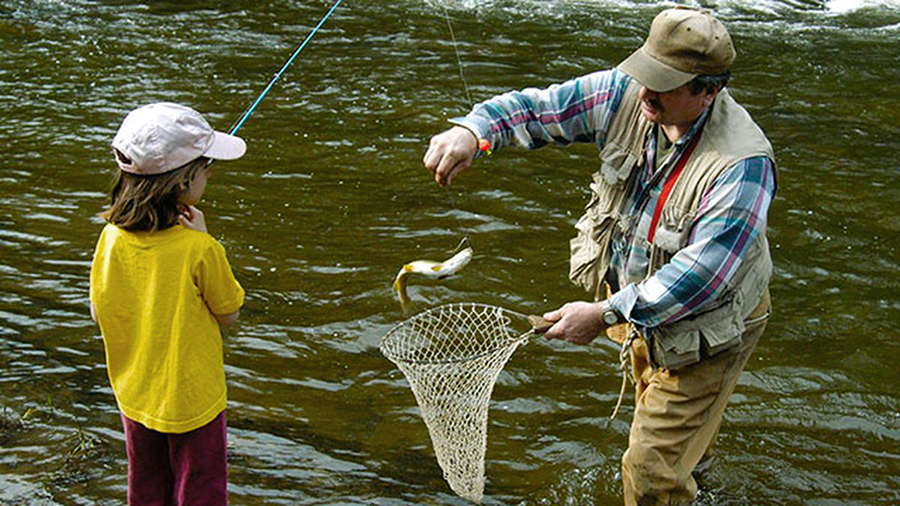 With that, she turned it over to the line-up of guest speakers, first of which was Mike Leonard, vice-president of the American Sportfishing Association. The metric it's been monitoring, he said, is fishing license sales, which, for the most part, are up across the board. Pennsylvania sales are up 20 percent, Iowa's are up 33 percent and New Hampshire's license sales have risen 40 percent since the pandemic began. "And this increase in license sales has translated into industry sales," he said, adding that retailer's empty shelves have stemmed both from higher demand and shrinking supply. And many purchases are for larger ticket items like boats, showing longer-term interest in participation.
After OIA's Lise Aangeenbrug confirmed growing participation numbers — citing LL Bean reporting hammock sales up 150 percent, bikes up 400 percent, paddle craft up 96 percent, and surprisingly, winter purchases up 44 percent — RV advocates took the stage, citing a similar surge. Most parks are seeing great visitation, said David Basler of the National Association of RV Parks & Campgrounds, but there's still economic fallout, especially among smaller, privately owned RV parks. And even this late in the season, more than 50 percent are still short-staffed, creating employee fatigue.
On the manufacturing side, the industry experienced its best July in four decades, with shipments up 50 percent, said Monika Geraci of the RV Industry Association. Moreover, first-time buyers represented 55 percent of these sales. "A lot of newcomers are looking at RVing," she said, adding the fastest-growing segment is buyers under age 45. Camper van sales were up 92 percent in August, she added, and up 49 percent year over year — the only category to see an annualized increase. "The total industry is still down 10 percent," she said. 'You can't erase what we lost early in the year. But the sales are being driven by a desire to travel, control your environment and also being able to live and work from the road." Motorcycle sales, reported Scott Schloegel of the Motorcycle Industry Council, are up 50.3 percent year to date.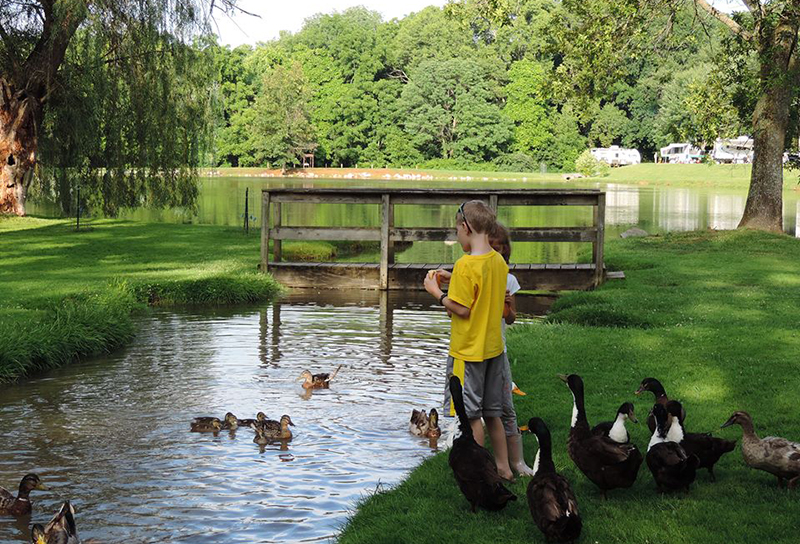 Despite seeing record sales reflecting a spike in consumer demand, with sales up 20 percent year to date, boats have been affected by a loss of trade and consumer shows. "That's where the majority of our annual industry sales come from," said John Donahue of the National Marine Manufacturers Association, adding supply-side issues continue to affect retailers. "But while we're keeping our eye on the status of boat shows, we're confident we'll be able to showcase our products and we expect more and more Americans to continue to flock to the boating lifestyle."
The guiding and outfitter category has been one of the hardest hit. The impacts are varied, said American Outdoors Executive Director Aaron Bannon, with most at a reduced capacity of just 60 percent. "The challenge is in the juxtaposition of constrained operation with a narrow season," he said, adding that both COVID-19 and permit restrictions are affecting outfitters' ability to meet demand. "There's no shortage of demand, but there is of access for the guided experience. And 20 percent of our operators couldn't open at all, with close to zero revenue coming in when that period of time would have generated 90 percent of their annual revenue."
Government oversight and restrictions also affected the campground industry, said Marily Reese of the National Forest Recreation Association, but many smaller, family-owned resorts with cabin rentals weathered it okay. "People were craving that type of experience," she said. Conversely, youth camps, she added, suffered tremendously, with many not able to open under the restrictions. "They probably won't be able to survive a second year," she said.
In the end, the data painted a picture of resurgence within many sectors of the industry and continued recovery in others. But while the trend is heading in the right direction, it's universal across the industry.
"We hope the trends we're seeing in outdoor recreation continue and that the issues our members and businesses face are addressed by policymakers," said ORR's Turner. "Recreation is a huge economic driver, and with more smart investments like the recently passed Great American Outdoors Act, such as a Recreation Package, this industry will be a key player in economic recovery and a solution to other issues facing the nation."