SGB connected with Andy Cochrane, Oru's director of marketing and the organizer and leader of the expedition, to talk paddling and politics.
Writer: Carly Terwilliger
Oru is a kayak company that doesn't fold under pressure.
It does, however, fold into a conveniently portable package that will soon be carrying a team from Cuba to Key West in the first solo kayak attempt of the passage.
Founded in 2012, Oru Kayak brought the first foldable kayak to market utilizing the principles of origami. Based in San Francisco and manufactured in the U.S., Oru Kayak is sold in dozens of countries across five continents including Europe, Australia, Asia and the Americas. The Oru team first announced their attempt prior to the Trump Administration's decision that it would roll back Obama-era policies relaxing travel and trade restrictions to and from Cuba.
While completing the 103-mile ocean passage by paddling nonstop is no small feat, the crew is most excited to dedicate this attempt to stand in solidarity with the Cuban people and support for a new era in diplomatic relations between the U.S. and Cuba.
Oru Kayak will use a fleet of its Coast XT expedition kayaks to complete the 103-mile journey, which is expected to require 30 to 40 hours of nonstop paddling. The expedition touring model was updated in 2017 to increase the durability of the boat in high surf and wind.
We connected with Andy Cochrane (pictured right), Oru's director of marketing and the organizer and leader of the expedition.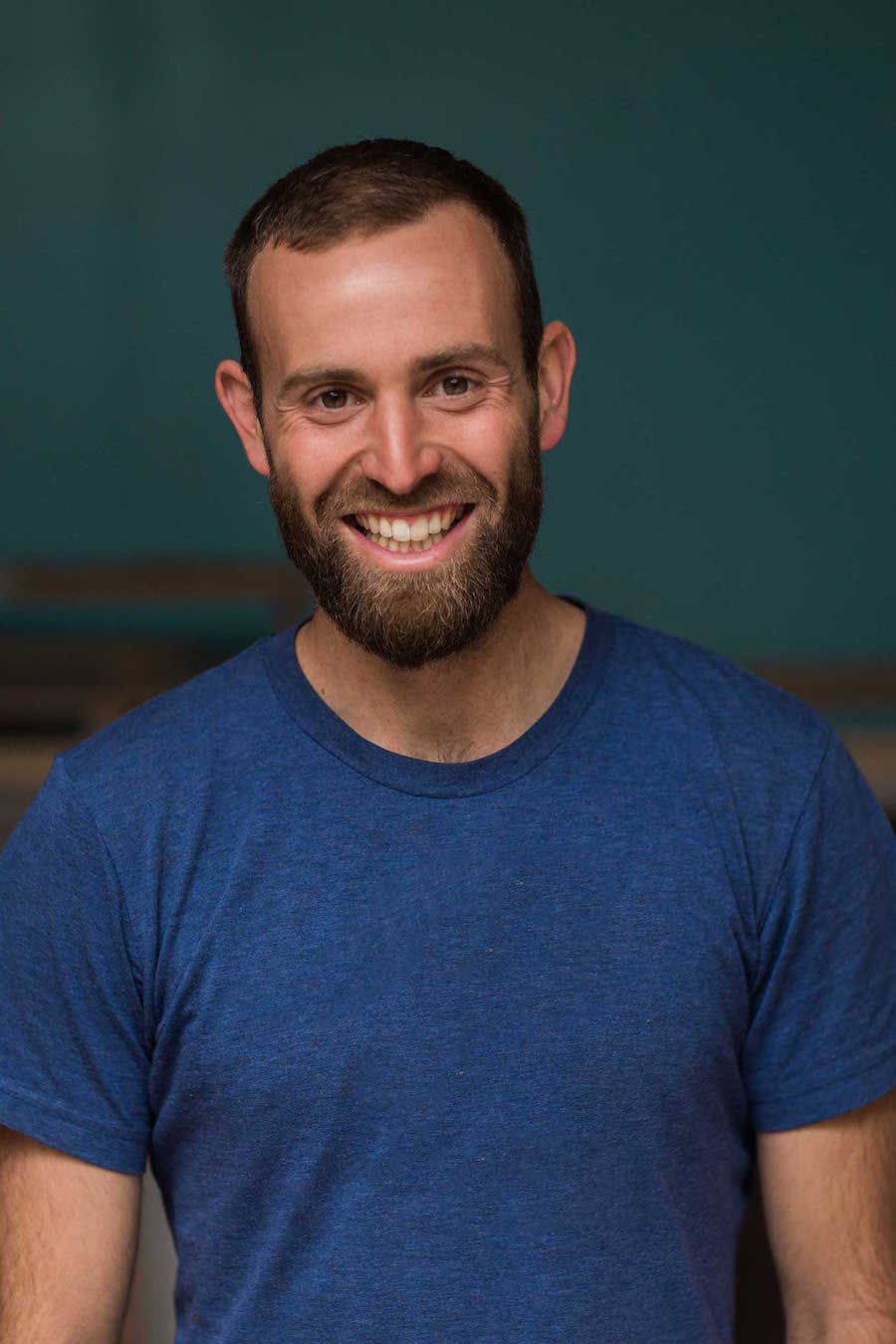 What is it about the passage from Cuba to Key West that makes it irresistible for the Oru Kayak team? We all have a deep-seated love of water, kayaking, and facilitating personal connections with water in a meaningful way. Kayaking from country to country across open ocean is special on its own right, but this passage has even deeper significance. The history of our two nations has a checkered past and this particular passage has taken many lives; crossing it safely and legally helps change the context of the conversation toward a more hopeful tone for both our nations.
Of all the hazards, which one is the most likely to give the kayakers trouble? Sharks? It's sharks, isn't it? Ha! Definitely aware of the sharks, but we submit all Oru Kayaks to rigorous shark-testing – just kidding. We've all done a lot of training for this, but nothing can truly prepare us for the grueling 30 to 40 hours of non-stop paddling across the open ocean. Battling human exhaustion will likely be our largest challenge; the sheer mileage against wind and waves under a hot sun will be a major test for everyone.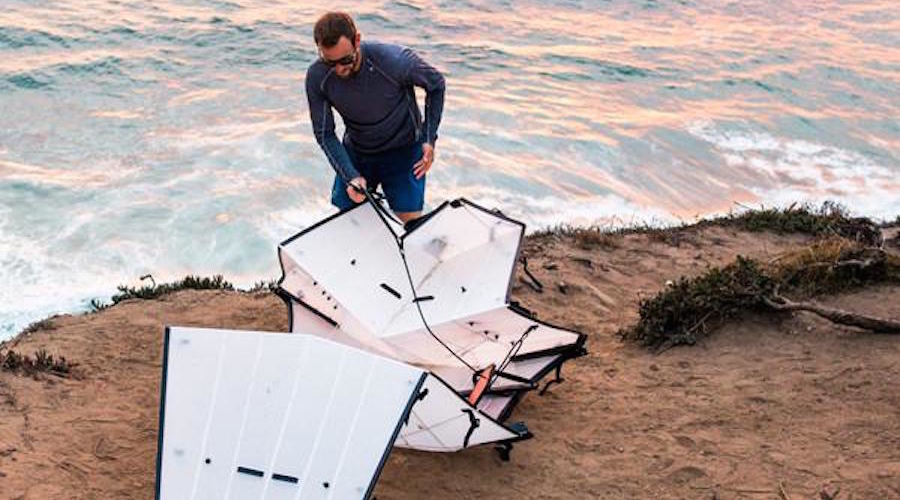 Now that the renewed diplomatic relations between Cuba and the U.S. are facing scrutiny under the current administration, is there a political element to the voyage? If so, how are Oru and the kayakers handling it? When we initially planned this trip we were hoping it would be symbolic of the renewed diplomatic relations between the U.S. and Cuba, but obviously, that freedom has been compromised once again. It will certainly be an interesting time to be in Cuba, but we're excited to show solidarity with the Cuban people and to show our support for friendly relations between our two countries.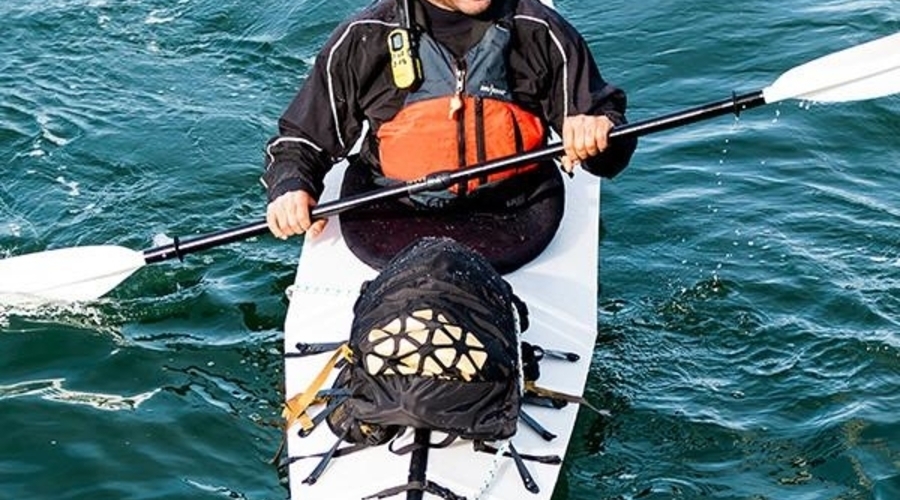 Besides the Oru Coast XT expedition kayak, what must-have gear is necessary for a trip like this? Lots of fresh water! We'll also have a spray skirt from Oru for the big waves and to protect our legs from the sun. For an open ocean voyage like this, we'll all have gloves (although blisters are inevitable), a PFD, a good headlamp, a skeg, a modified front fairing (more streamlined), extra padding for our seats, bow and stern lights, radios to improve communication and copious amounts of sunscreen.
What do you eat when you're kayaking out in the middle of the ocean? We'll keep it pretty simple. Lots of bars, PB&J sammys, Snickers bars, GORP, hydration salts and all kinds of snacks that are high in sugar and salt.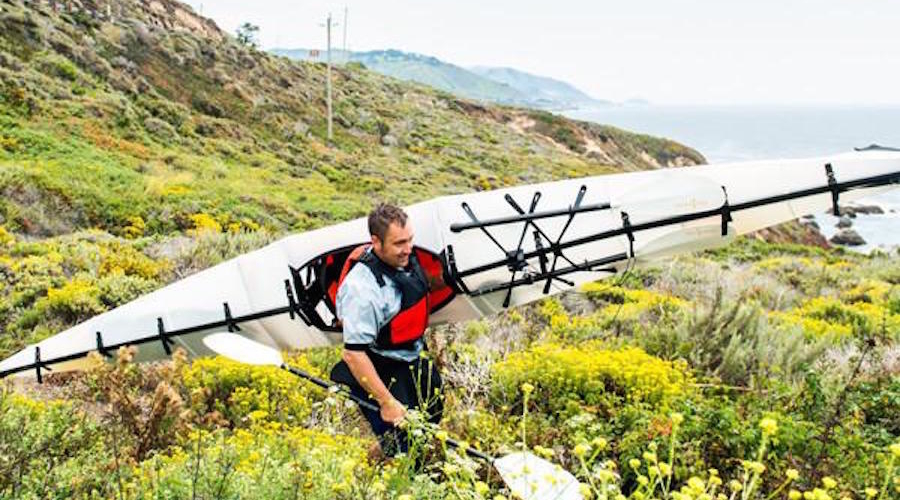 Finally, what's the mood of the solo kayakers heading into the attempt? Have they all undertaken similar challenges in the past? I'd say equal parts excited and nervous. None of us are strangers to big adventures or long hauls, but most of us have never done such an ambitious kayaking feat. We've done our homework on the passage and know that we're in for a wild ride both physically and mentally. Thankfully we have a super positive high-energy team to keep us moving and a support boat if something does go sideways.
Cochrane will be joined by expedition team members Chris Brinlee Jr., Wes Siler and Wyatt Roscoe, pictured below.
Photos courtesy Oru Kayak