Gear Up, Give Back … Pairing Commerce With Recycling
The world of consumer behavior is not just about buying new product or recycling old products; it's about how you can combine the two to really create a different commerce experience for the consumer that meets all of their needs. And when you take that approach, there are a lot of ways you can be flexible.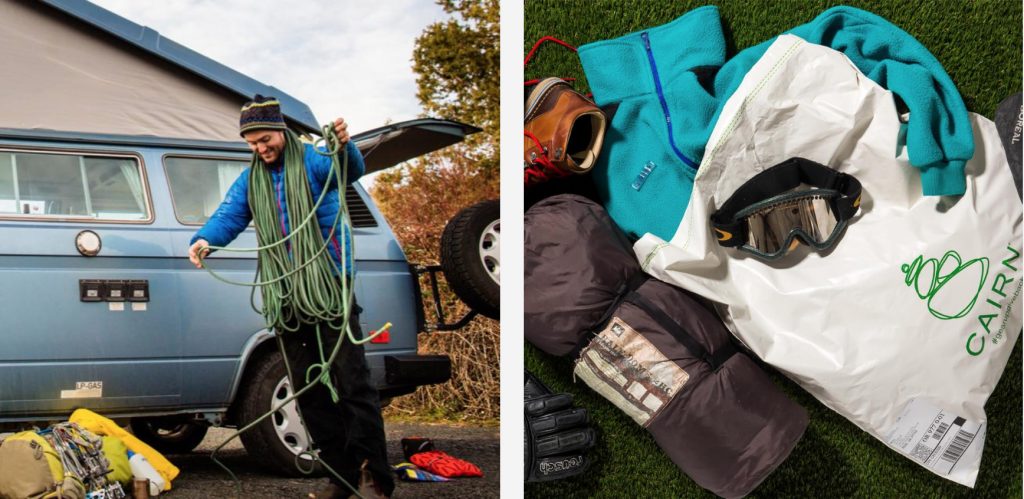 Cairn, The Gear Fix and The Conservation Alliance have partnered to give consumers the ability to discover new products and recycle their old gear at the same time with a program they launched in March called Gear Up, Give Back.
We sat down with Jared Peterson, co-founder of Cairn, pictured below, to talk about the business model of discovering new product with value for donating old gear … "Do Good With Retired Gear."
—•—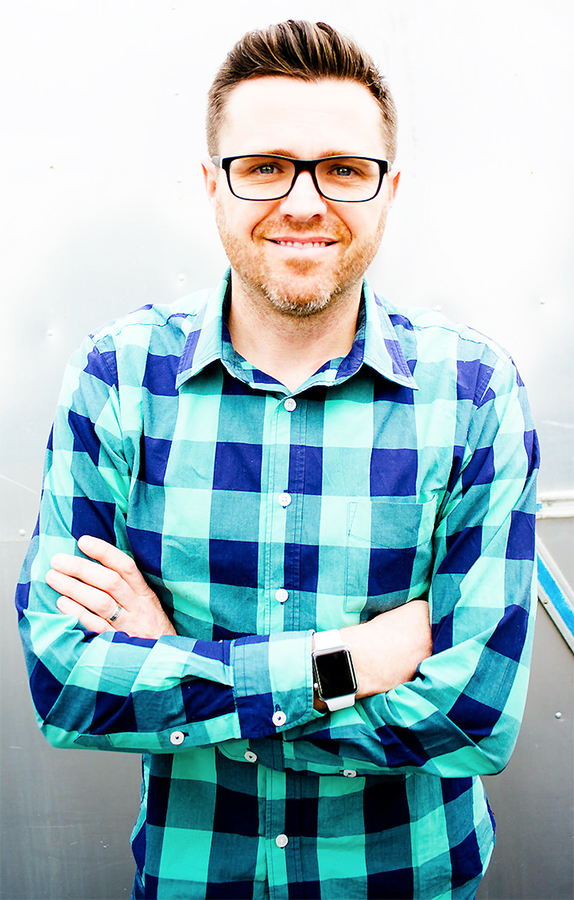 Three companies came together to create Gear Up, Give Back. Two are for-profit. One is a non-profit. How do you meet your business objectives when the core structures are framed so completely differently? It really comes down to making sure you have the right partners. Because, to your point, we're for-profit. We're not doing this necessarily to directly drive profit, and neither is The Gear Fix, but that said, obviously, we know that by doing charitable things in the end it will help the bottom line. It's not that we're driven by greed, but we know that our outdoor segment of consumers care about this. We care about this. We know that by not only doing this we will feel good, but we know that it will help our images as businesses. The key for us, when we set this up, was just finding people with that similar mentality.
What is the benefit for Cairn and The Gear Fix? For Cairn, our subscription boxes are a discovery where you can discover new products and new brands in the industry. When consumers receive products in their box, they may or may not have that exact product. Our goal is that part of the reason they are subscribing [to Cairn] is not that Cairn is a supplier of goods. They're subscribing because they value the surprise, delight and discovery. We've done research among our consumer base and that's proven true. The primary reason that people subscribe is to discover, but the indirect consequence of that is a lot of product is coming your way.
From the beginning we have been conscious of the fact that we're supplying goods and we're creating a kind of excess. We don't want–just because we're supplying new product–the old product to end up in landfills, thrown away or wasted. We want to do something like this [Gear Up, Give Back] because it ties into our personal passions of both us and the consumer and it strengthens our position as a brand that we help you discover, but we help you give back.
F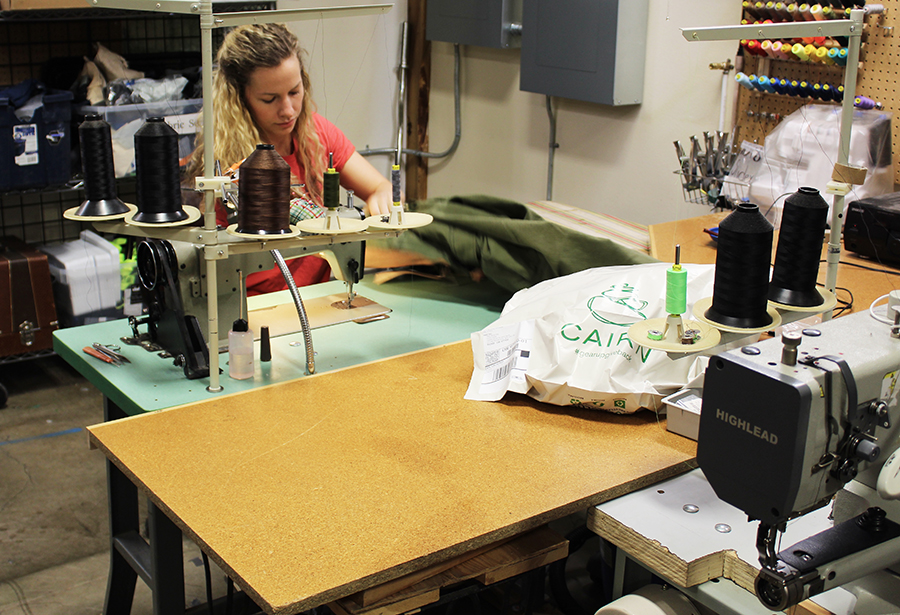 rom Gear Fix' standpoint, it was important for us to find a partner that could really handle scale rather than just a handful of items–hundreds of items at a time. And could handle what to do if someone sends something that is irreparable or is something that really can't be resold.
And then have the channel to effectively manage the charitable donation aspect. So, it's easy for us to monitor the money being donated. And the other benefit is that we–our companies–are both located here in Bend, OR.
The benefit for The Gear Fix is the customer awareness of what they do is pretty limited to Bend, OR. By them partnering with us [Cairn], they get exposure to pretty much the entire U.S. and Canada and the ability for customers to send in gear, have it repaired, have it resold. While they are in it to do good, the side benefit is the huge amount of awareness for their business that will hopefully drive more business their way.
Why partner with The Conservation Alliance? We were already partners. We believe in their cause. We donate to them as a business and they're local to Bend, OR. When we started this, it just made sense to partner with those two companies. That said, those two are interchangeable.
Our intent was never to do the program exclusively with The Conservation Alliance or The Gear Fix. Our hope is that as we scale, we can partner with more businesses like The Gear Fix and then we can also be more-broad in charitable giving
It sounds like you are hoping to find more financially sustainable ways to create social and environmental impacts in this initial phase of Gear Up, Give Back, but that Cairn is also looking to partner with other like-minded for- or non-profit organizations? I would break it into three parts.
Cairn is able to distribute and create awareness. We have a large base of customers. We are able to generate the awareness of the program and we are able to distribute the mailers that are in the boxes we send. The way it works is that everyone gets a polybag in their box, or they can come to our site and order it for free. We will send the bag to them. It has a preprinted label. All they have to do is put whatever they want to donate into the bag, close it and then drop it off at USPS. So that is the role we fill.
The second group is, who can repair and recycle? I don't think it has to be a company that resells the goods, but it needs to be someone who can do something with it and keep it from being thrown away into a landfill. Whether the company is a for- or non-profit, I don't think it's important to us. What's important, is can they take the goods, if it needs to be repaired can they repair them and do they have a method of either selling the goods or donating them?
The third piece is that we are not in this specific program with the intent to make money. Any net proceeds, we want that to go to a good cause if the partner is selling the goods.
From a fiscal standpoint, you're making money, but you are also trying to do good. It's an odd parallel. Have you been challenged on this point?  I have been in that conversation whether a corporation that is for-profit … what's the driving reason around doing good? There is the capitalist approach; they're doing good because it will in some way affect the bottom line. Or is there some sort of moral responsibility that, regardless of what happens, this is something that we need to do? I can't say we're in either camp. I can say that we are not making money on the program and that our intention isn't, but I would not be truthful it I said that there is no indirect business from a for-profit standpoint of people wanting to buy from us because we are doing good.
Yes, we are a for-profit business. We are conscious that by doing this our hope is that it lends authenticity to the brand, who we are and what we stand for. But at the end of the day we have put in quite a large investment into the program to get it set up and then any profit is donated. But again, the hope is that people will see that and will want to associate themselves with Cairn.
Patagonia is a great example of this. They are so focused on sustainable manufacturing and doing good, and you look at what they are doing but you also look at how profitable and successful the business is and it's very easy to draw the correlation. And I think a lot of that is tied back to the fact that consumers today have a different behavior than consumers of yesterday.
Consumers today want to interact with the brand; they want an experience, they want to buy from brands who have sustainable attitudes, who are doing good. And so, it's almost as if doing good and for-profit can coexist because it aligns with the desires of today's consumer who don't just want to buy a backpack. They want to buy a backpack from someone who has sustainable manufacturing, that donates to charity and is trying to leave the world a better place than they found it.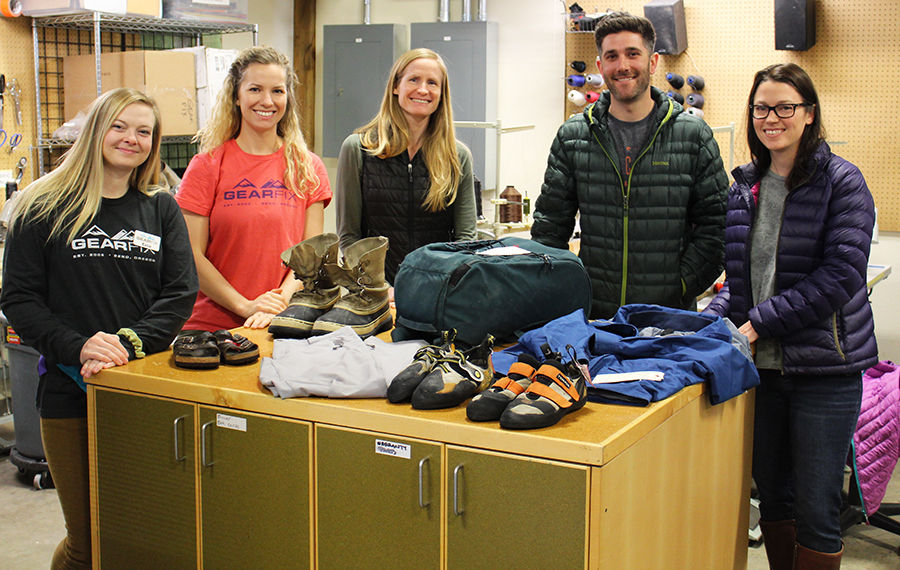 How do you know the purpose of the program–to draw people to donate–will work? And, If the program does not generate as much interest for all the sacrifices you have all made to get this going, what happens if it doesn't take off?  The concept very much aligns with who The Conservation Alliance is. If it fails it won't hurt them. And for us, the money that we hoped would get donated, does not get donated. For the Gear Fix, even if we fail or we stop doing it, they've benefitted from quite a bit of awareness and establishing the brand more with their base than they otherwise would have gotten.
I think what we stand to lose is purely what we have invested. The concept really resonates well with our customer base that I don't think there is any damage to us if it doesn't work. If it were to falter, for Cairn, a huge mantra for us, as a young start up, is to test and to learn. To be small and nimble, adapt and to understand what the consumer wants. And I think we are looking at this as 'we think this is a great idea, but we're still in the early stages and we're trying to test and to learn.' We're able to pivot and change direction. We would just take a different approach to recycling old gear.
The reception has been very good from the customer standpoint and our brand partners. Everyone is really excited about it. I think we have solved a couple of the issues. First, making it easy for the customer to donate. Removing the friction of finding a box to put the product in, taking it to a carrier, paying for the shipping. We've made it easy for them to do it.
What Gear Fix has solved is that they can take pretty much anything. A lot of repair shops that are up-and-coming are focused on one product like apparel repair. Gear Fix is different. Not only can they take your old apparel, they can take your old stove, headlamp, shoes. They have a broader repair center. These two things have made the program well-received. Now it's just a matter of marketing and continuing on.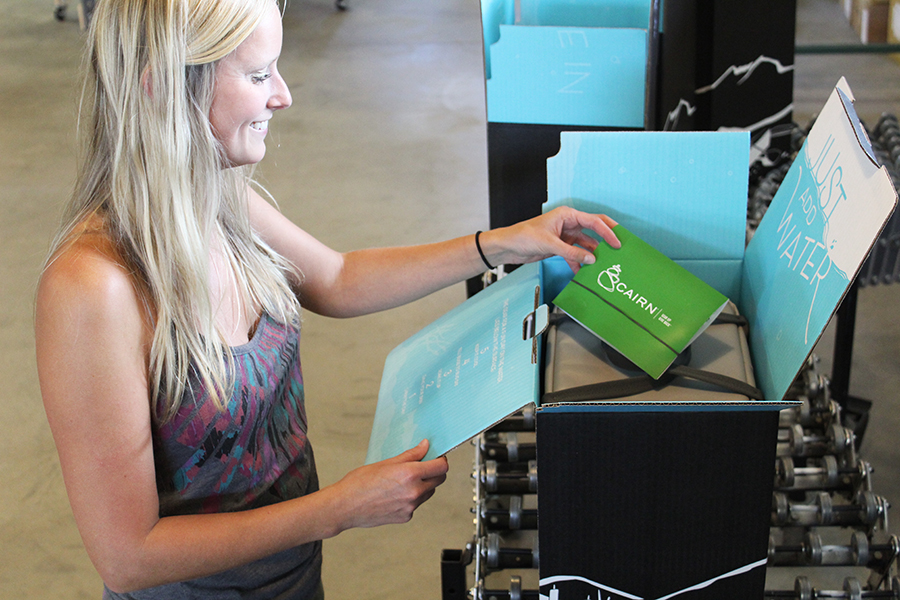 How do you manage your employees from feeling pulled away from their regular jobs? We are a small team and very much a startup mode. Different issues are coming up all of the time. Our team is well adept at adjusting with what the current priority is. The effort to maintain the program right now is not high. We're not involved in the marketing because we already have the boxes, bags, etc. But this is something that as a company we all believe in and are excited about. And when your team is excited about something, it doesn't take a lot to motivate to make this work and succeed.
From the Gear Fix perspective, we don't know how much is going to come in and how quick, and that was one of the big things we worried about. But they can handle the workload. If it gets to the point where it gets to be too much, we'll sit down and reevaluate. When we launched the program in March, we had a healthy influx of used product and The Gear Fix has been able to handle it with no problem so far.
There is a need to help facilitate recycling of old gear and our customers are receptive to the idea. There's no cost to the subscriber.
---
Cairn will be at Outdoor Retailer Summer Market to talk about Gear Up, Give Back and to explore new opportunities with existing partners. Look for them in the aisles. Photos courtesy Cairn.