The National Sporting Goods Association (NSGA) Board appointed Kevin Bezanson of Cleve's Source for Sports and Greg Miller  of Universal Athletic to its board of directors.
The announcement was made following the annual Board of Directors meeting during NSGA's Annual Conference & Summit. Bezanson and Miller will serve a three-year term which began June 1, 2017.
"We are looking forward to the addition of Kevin and Greg to the NSGA Board," said Matt Carlson, NSGA President and CEO. "They each bring with them a rich history in the sporting goods industry and have been engaged participants not only in the industry, but in NSGA."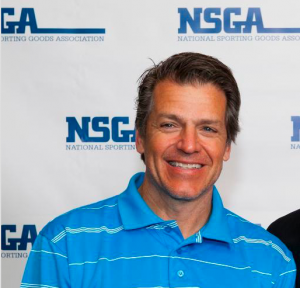 Kevin Bezanson is the President of Cleve's Source For Sports, a family-owned business, located in Canada with 18 locations in Nova Scotia and New Brunswick. Bezanson's father Eric bought the one-store business in 1969 after working as store manager. In 1989 Bezanson started in the business and has served as President for 20 years. Cleve's is a general sporting goods store focusing on hockey, footwear and apparel, as well as other team sports, outdoor, winter and water sports. Cleve's Source For Sports is part of the Sports Distributors of Canada, a 125 member, 200-plus store Canadian buying group. Bezanson follows in the footsteps of fellow Sports Distributors of Canada members Dale Donaldson and Terry Hennessey who both served terms on the NSGA board. He has also served on the Sports Distributors of Canada Board of Directors, including a two-year term as Chairman in 2011 and 2012.
"I've attended NSGA shows in the past, and I've regularly attended the Management Conference and I find the experience very educational," said Bezanson. "I'm anxious to assist in the planning of that event and the other mandates of the NSGA Board."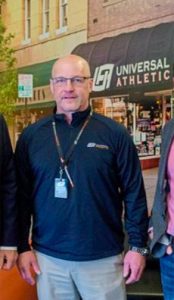 Greg Miller is the President of Universal Athletic, headquartered in Bozeman, MT. Miller began his career as a retail clerk in 1984 but progressed through the company and always had his current position in mind as an end-goal. Prior to becoming President of Universal in 2015, he served as Vice President from 2007 on, and when former Universal President Larry Aasheim decided he would retire a plan was put in place to transition Miller into the role. Universal Athletic started in 1971 in Bozeman Montana and has since grown to include ten retail spaces, five wholesale/team showrooms and four distribution points. The organization operates in 12 states and has 65 team salespeople calling on schools, leagues and teams. They are uniquely positioned as a team and retail operation for maximum success.
"I'm looking forward to serving on the NSGA Board of Directors," commented Miller. "I am hoping to be a contributor to the group, and am ready to learn from this much-appreciated appointment." Dale Donaldson, President of Mallard's Source For Sports reached the end of his term of service on the NSGA Board. Donaldson served for six years. Rob Summerfield of MC Sports has also ended his tenure on the NSGA Board.   "Dale and Rob made great contributions to the Board and to NSGA as an organization," Carlson said. "Their enthusiasm and participation on the Board of Directors will truly be missed."