In 1936 Eddie Bauer invented the Puffer Coat.
The invention came about when Bauer returned from a winter fishing trip having faced hypothermia. The Jacket, insulated with down feathers, not only became popular at the time but every year since iterations are created from the most technical to high-end fashion favorites. Prices can be affordable to outrageously expensive. But they all share a commonality of warmth, waterproofness, athleisure silhouette and an homage to the great outdoors.
Here's a look at this year's favorites that have kept us warm and looking good.
—•—
Affordable Puffers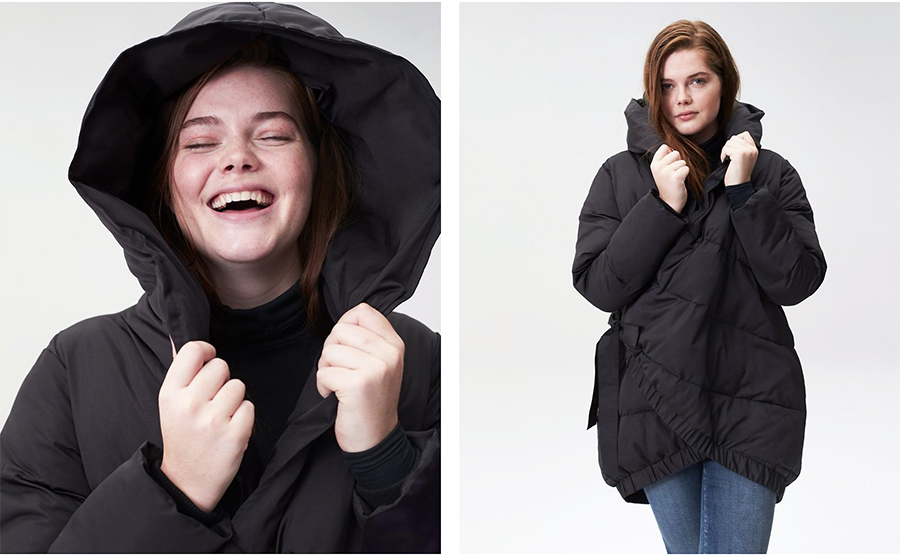 Universal Standard Kanda Hooded Puffer
quality + minimalist styling. The side tie and huge hood offer utilitarian features and an affordable package. Photo courtesy Universal Standard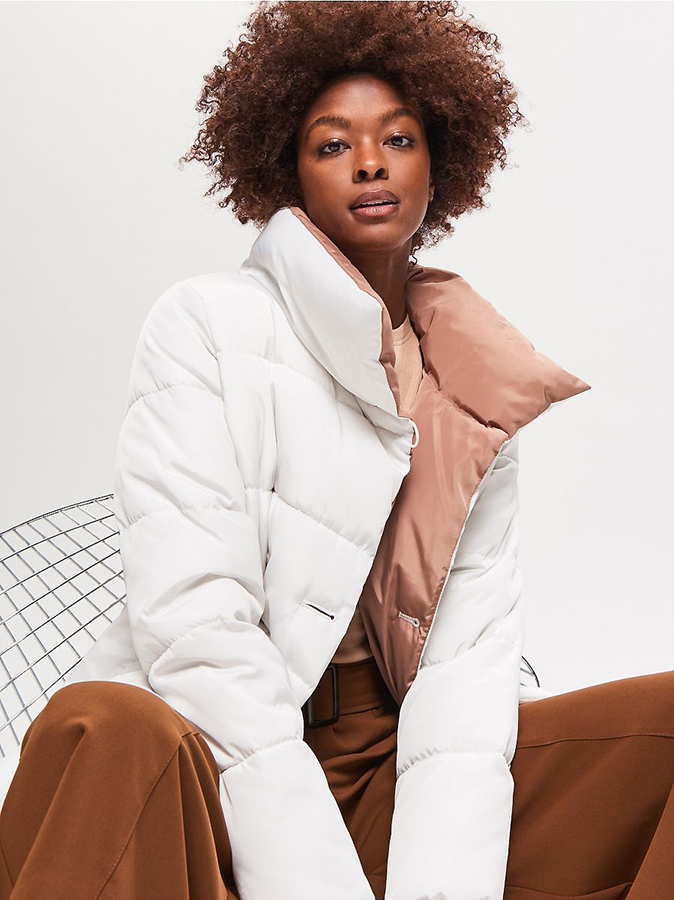 Reserved Quilted Puffer With High Neck
a simple design. White coat with reversible satin lining in synthetic quilted down. Features fold-over funnel neck, two pockets, and decorative buttons. Photo courtesy Reserved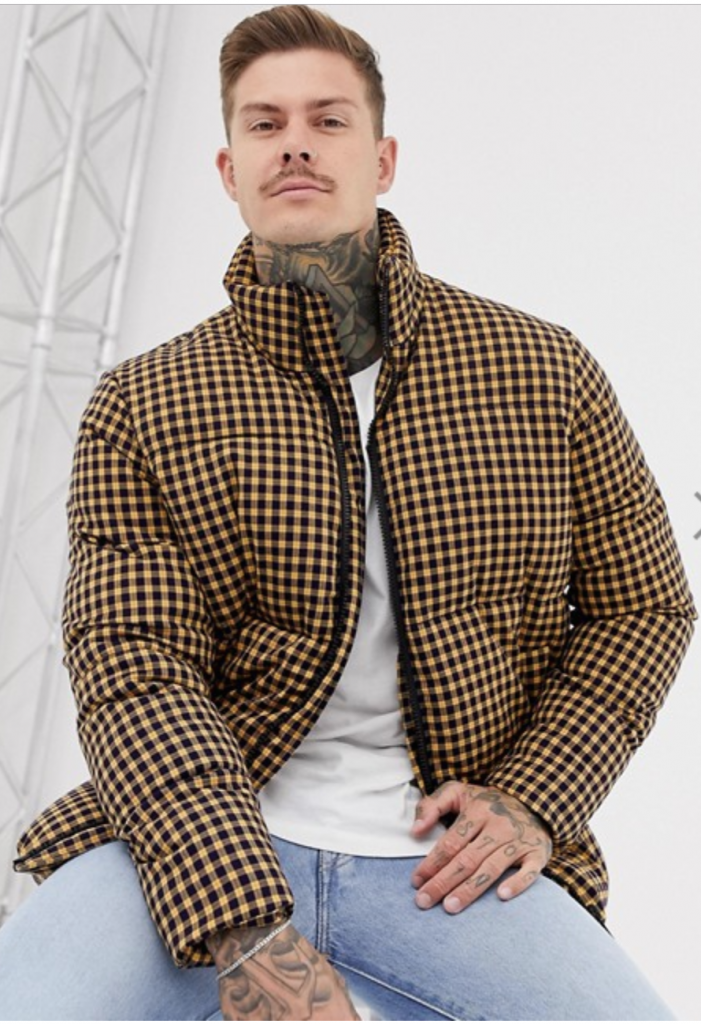 Asos Design Puffer Mini Check
so many options.  Whether you want a sleek, minimalist, patterned or playful Puffer, Asas has most every option and in light and heavy weights for men + women. As a transitional piece, we like this Puffer in mini yellow check fabric. Photo courtesy Asos
---
Sustainable Puffers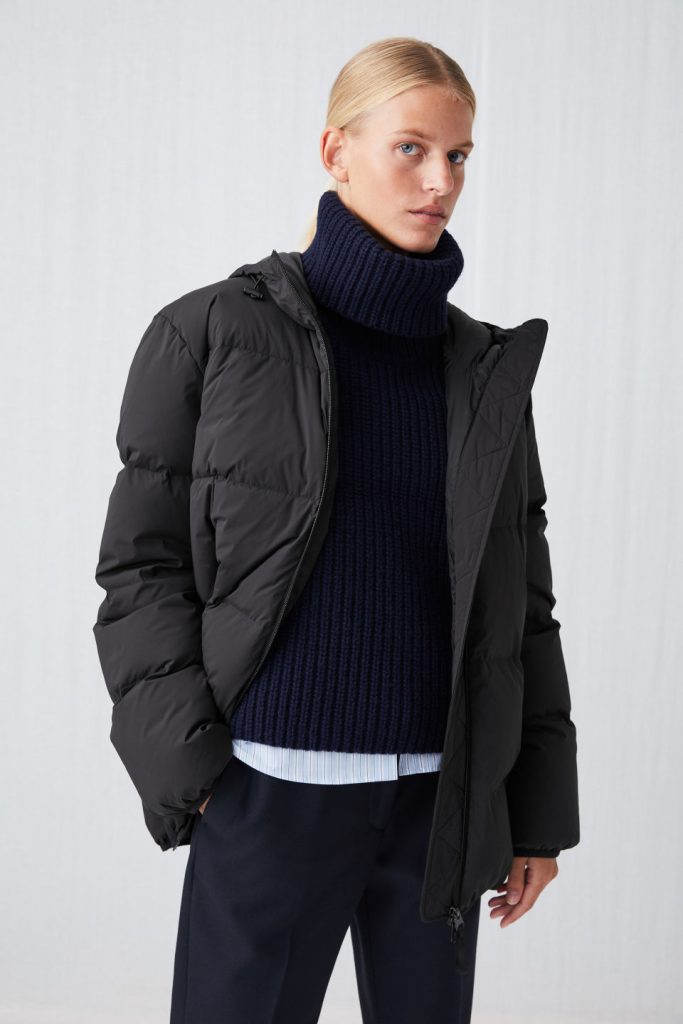 Arket's Sustainable Redown Puffer
made with ReDown 100-percent recycled down and feathers. The Puffer is minimalist, functional, and excellent quality for the price. Photo courtesy Arket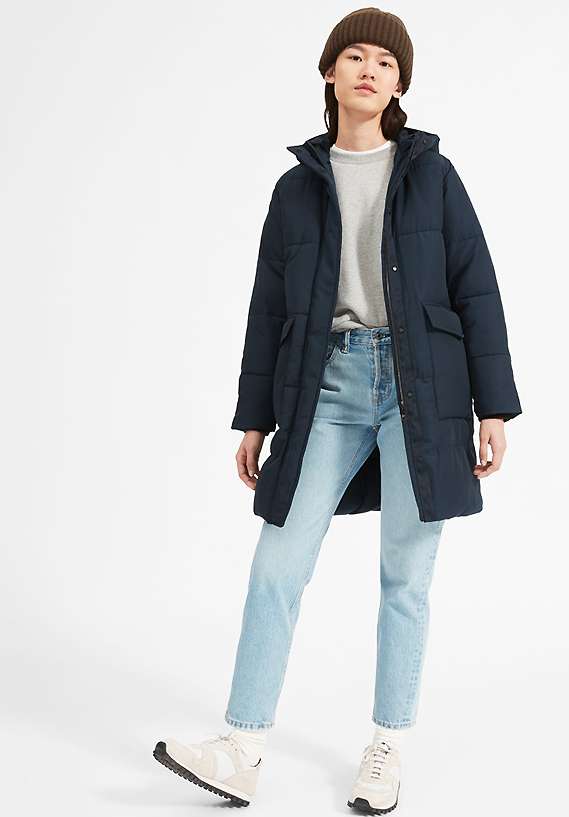 Everlane ReNew Long Puffer
plastic is a really big problem. There are eight billion tons of plastic on the planet. And once it's made, it never goes away. Everlane is committed to no new plastic in the brand's entire supply chain by 2021. The first step, the ReNew Collection. Photo courtesy Everlane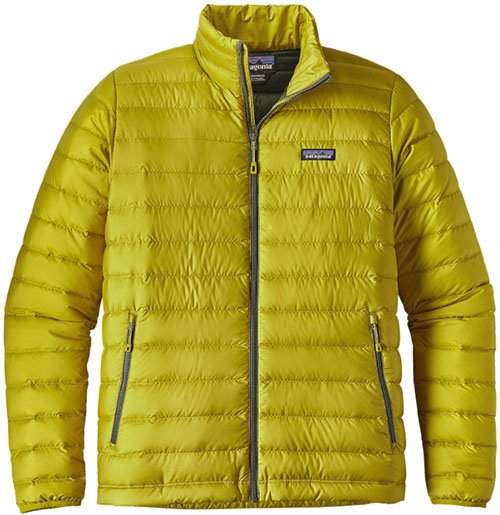 featherweight, compressible warmth. 100-percent recycled ripstop shell and liner with water repellent finish; traceable 800-fill European goose down (third-party-verified, non-live-plucked, non-force-fed) stabilized with quilted-through construction. Photo courtesy Patagonia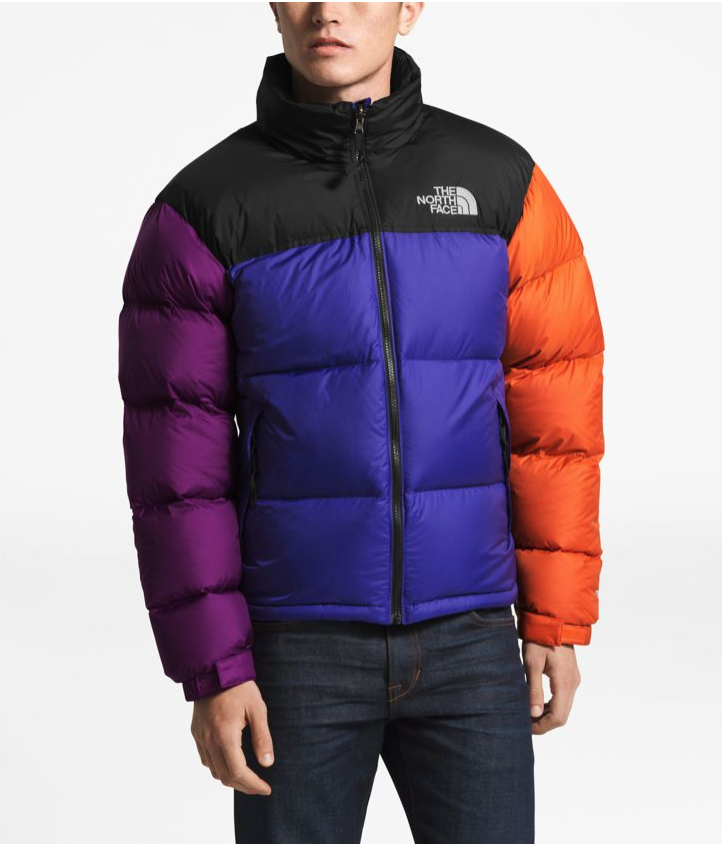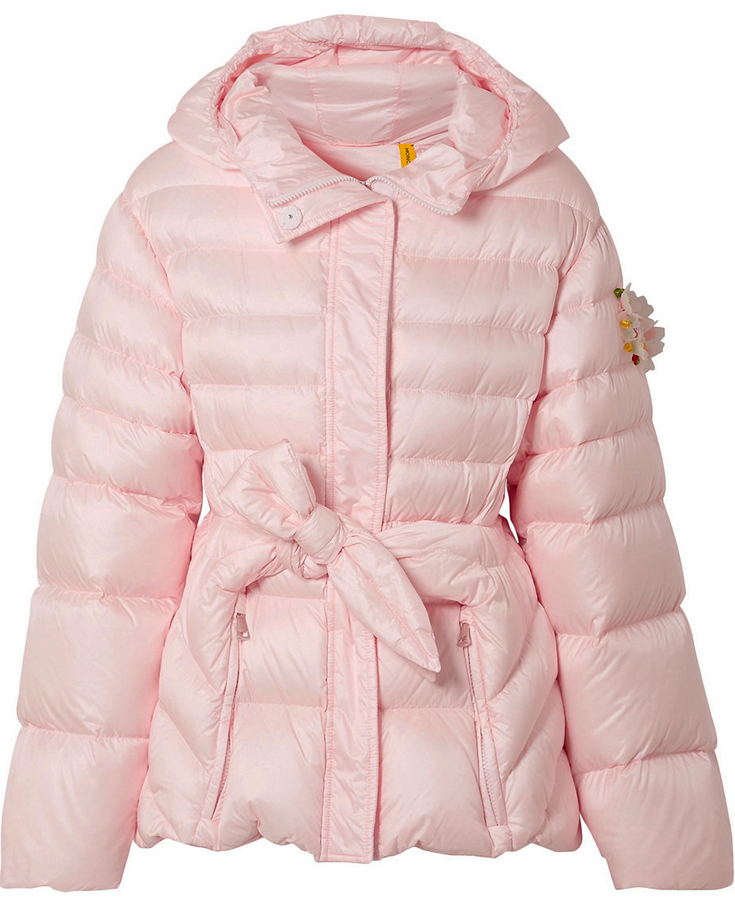 very expensive but last a lifetime. The Italian clothier started in 1952 making ski jackets for men and women. Beautifully made with technical assets, the silhouettes will never go out of style and offer a lifetime of serious warmth. Photo above and lead courtesy Moncler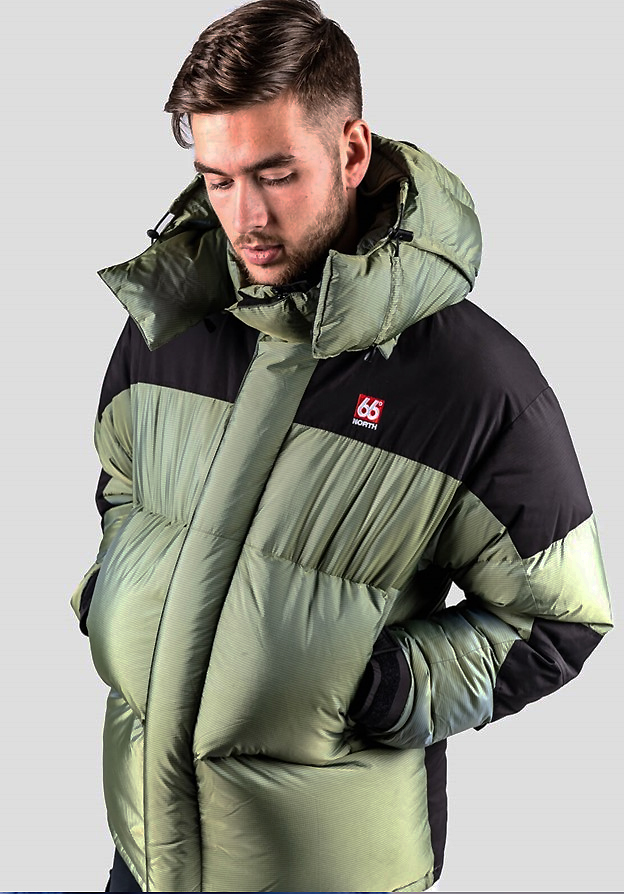 66°North Tindur Down Jacket
icelandic heritage brand since 1926.  The brand first made clothes for fishermen, then for the Icelandic Association for Search & Rescue (ICE-SAR), solidifying the company as a brand who knows how to keep a person warm. The unisex Tindur Down Jacket keeps the elements out whether shopping the city or on the slopes. Photo courtesy 66°North
---
High-End Puffers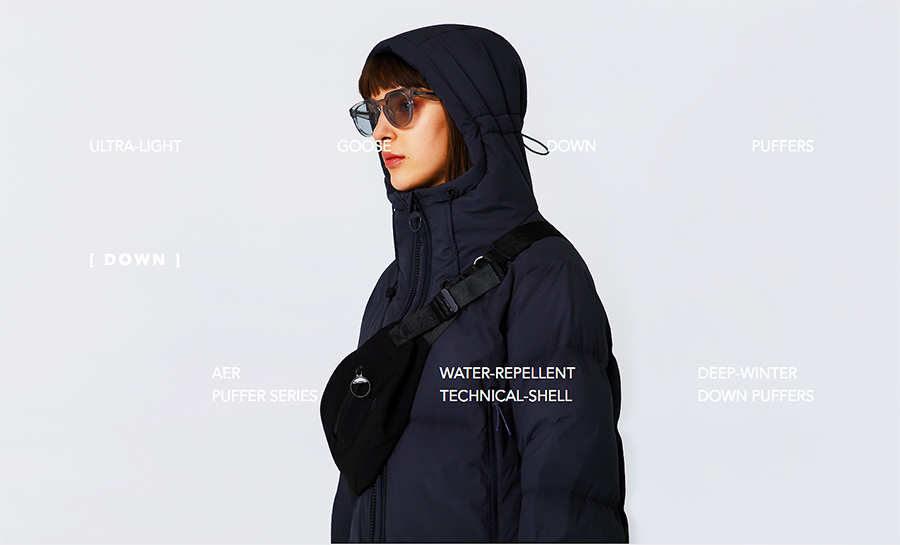 The Arrivals Deep-Winter Down Puffers
outerwear for life #out there. Founded in 2014 by design enthusiast and former architect Jeff Johnson, The Arrivals is a direct-to-consumer clothing brand that specializes in cool looking outerwear for the downtown crowd. Unisex Fit. Sizes are in standard men's sizing on both men's and women's. (Women need to order one size down from actual size listed). Photo courtesy The Arrivals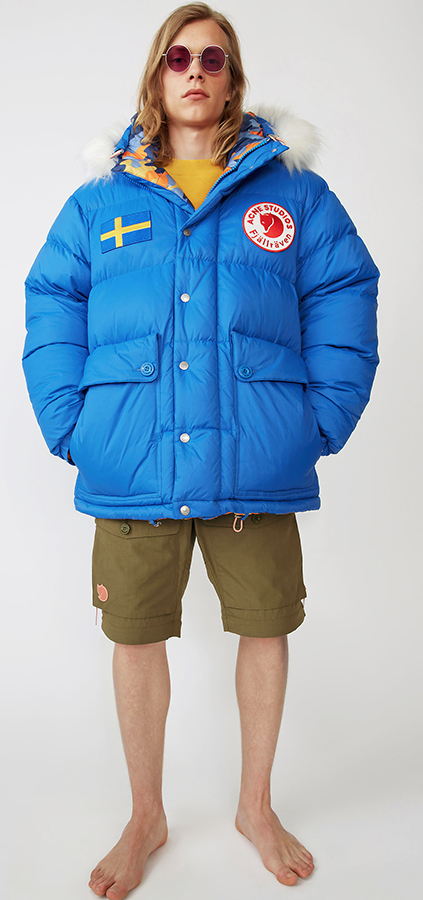 Acne Studios Weather-Proof Puffer
swedish fashion brand Acne Studios delivers outerwear that's some of the best and most colorful for the season. The brands' collab with Fjällräven was stellar and the coats are reversible. Photo courtesy Acne Studios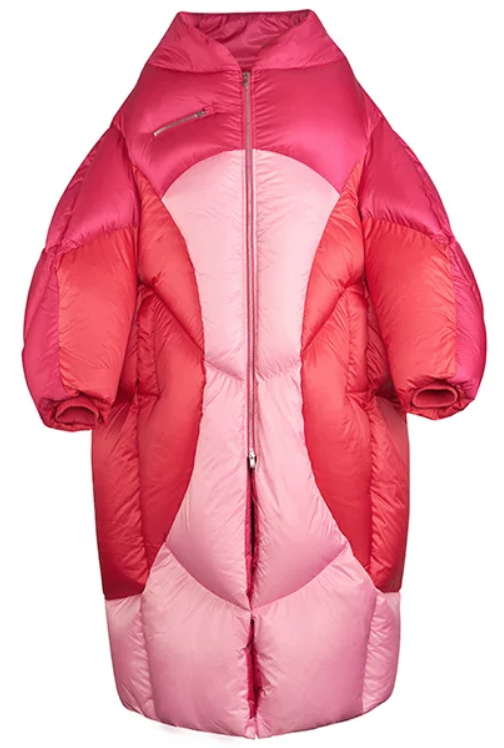 Chen-Peng Colorful Long Down Jacket
cylinder shaped; rubbing cuffs; metallic zipper. London-based Chen-Peng is creating some of the most fashion-forward, fun, and interesting puffer coats around. Photo courtesy Chen-Peng