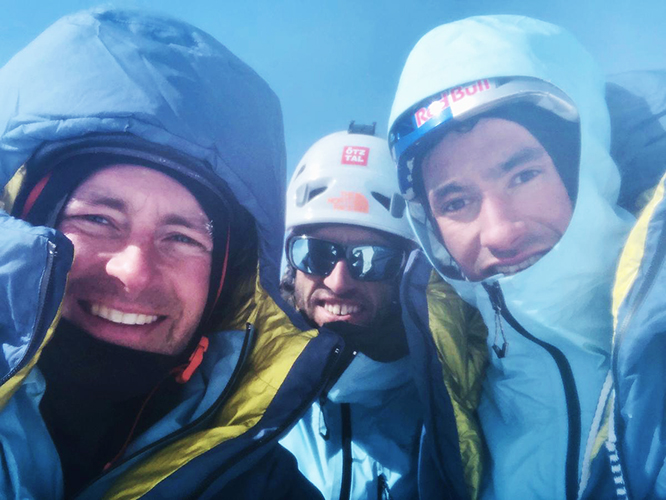 The bodies of three professional mountain climbers – American Jess Roskelley and Austrians David Lama and Hansjorg Auer – were found Sunday, days after they were presumed dead in an avalanche at Canada's Banff National Park.
"Parks Canada extends our sincere condolences to their families, friends and loved ones," Parks Canada said in a statement. "We would also like to acknowledge the impact that this has had on the tight-knit, local and international climbing communities."
The climbers, part of the North Face Global Athlete team, were attempting to climb Howse Peak on the Icefields Parkway within Alberta's Banff National Park Wednesday when they disappeared.
Among the recovered items was a phone Roskelley was carrying that contained an image of the trio smiling, shown here, suggesting they had reached the summit before their deaths.
Lead photo courtesy The North Face