Nordstrom Local, which will open in Los Angeles on October 3, will be more of an experience center than a store.
The new mini-Nordstrom in Los Angeles will look a little different to fans of the upscale department store. The 3,000-square-foot Nordstrom Local store will have no clothing merchandise, subbing in "experiences" like personal stylists, beer and wine.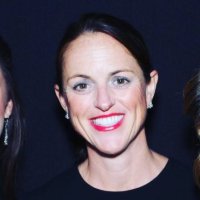 "As the retail landscape continues to transform at an unprecedented pace, the one thing we know that remains constant is that customers continue to value great service, speed and convenience," said Shea Jensen, Nordstrom senior vice president of customer experience, (pictured left), in a statement.
Flagging sales at physical stores overall have hit department stores particularly hard, and smaller-format versions may provide a way to reach more customers. Comparable sales at Nordstrom's full-service department stores slid 7 percent in the first half of the current fiscal year.
Hearkening back to a more traditional approach to selling luxury goods, at Nordstrom Local personal stylists will collect goods from nine area Nordstrom stores or via Nordstrom.com. Customers can then try on the hand-selected offerings in one of eight dressing rooms. This strategy will depend on how savvy the associates are, as style-conscious millennials are accustomed to taking their fashion cues from Instagram influencers, not store employees.
Nordstrom is counting on its pint-sized experiment being more of an experience center than a store, with people stopping by for libations and manicures, but of course the point is still for people to engage with the Nordstrom brand by purchasing things. As the e-commerce wars continue to rage, new submarkets and pick-up points will gain importance for retailers like Nordstrom. At the new L.A. store, orders placed on Nordstrom.com by 2 p.m. can be picked up, and Nordstrom Local will also accept returns of items bought online or from other Nordstrom stores. And tailors will be on hand to provide alterations, adding to the personal service model on which Nordstrom is banking.
The Nordstrom Local store is set to open October 3.