Following a fiscal fourth quarter and year-end report last Monday that had Wall Street analysts playing catch up overnight and Tuesday morning, Nike, Inc. shocked the Street once again and sent NKE shares skyrocketing even higher midday Tuesday after the company hiked its forecast for its already aggressive five-year growth plan introduced in May 2010.


The companys fiscal 2015 revenue target range is now $28 billion to $30 billion, up from its previous target of $27 billion announced last year.
The boosted outlook followed the release last Monday of stellar results for its fiscal year ended May 31. As reported last week (SEW_1126), Nike, Inc. fiscal full-year earnings rose 11.9 percent to $2.13 billion, or $4.39 a share, as revenues climbed 9.7 percent to $20.86 billion. Nike Brand futures were up 15 percent for the fiscal year.
NKE shares last week rose 13.1 percent last week to close at $91.82 on Friday.

Additionally, Nike reaffirmed its goal of generating $12 billion of cumulative free cash flow from operations from fiscal 2011 through fiscal 2015. Both goals extend Nike, Inc.s long-term financial model of high single-digit revenue growth, mid-teens earnings per share growth and expanding returns on capital.

While the last 12 months have revealed many changes in the world, the dynamic operating environment also underscores the considerable strengths of the Nike, Inc. portfolio, said Nike, Inc. President and CEO Mark Parker, at the event held at the firm's headquarters in Beaverton, OR. At Nike, Inc. we run a complete offense, and its based on a core commitment to innovation. Thats how we stay opportunistic, serve the athlete, reward our shareholders, and continue to lead our industry.
For just the Nike Brand, its fiscal 2015 revenue target was raised to $24-25 billion, up from the previous target of $23 billion announced in May 2010.

Nearly every Nike Brand category was up in 2011 and were building even more momentum as we enter fiscal 2012, said Nike Brand President Charlie Denson. Excluding the impact of changes in currency, Nike brand Running revenues grew 30 percent in fiscal 2011 to $2.8 billion; Basketball rose 11 percent to $1.9 billion; Football (Soccer) advanced 8 percent to $1.8 billion; Womens Training climbed 13 percent to $842 million; and Mens Training gained 15 percent to $1.7 billion. Sportswear, the brands largest combined category that focuses on lifestyle footwear and apparel, gained 3 percent to $5.1 billion. Action Sports, the smallest category, jumped 18 percent to $470 million. The one negative category for Nike Brand was Nike Golf, down 4 percent to $623 million.

Elaborating on some categories, Trevor Edwards, Nike brand VP of brand and category management, described Nike's Running business as "on fire" with double-digit growth last year in men's and women's, as well as double-digit growth in both footwear and apparel. The women's running portion was particularly strong, surpassing the $1 billion mark in its latest fiscal year for the first time. Among technologies, Dynamic Support footwear increased well over 100 percent in fiscal 2011 while the LunarGlide and the LunarEclipse franchises both exceeded internal expectations. Free products likewise delivered "great results." On the apparel side, one highlight in Running was the Tempo Shorts business, which grew 50 percent.

Nike hosted more than 128 running events in its last fiscal year, reaching over one million consumers. Nike+ membership grew 40 percent since the prior year and now has four million members. Nike+ with the GPS App for the iPhone became the number one paid fitness app on iTunes with more than two million people downloading the app. Even better, the Nike Training Club App for women has been downloaded over 3 million times in just six months.

Said Edwards, "We believe that fiscal year 12 will be another strong year for our Running category, particularly as we look ahead, and we know the Olympics is going to be in London. And were truly excited about the products and services we will deliver to the marketplace. Another series of amazing innovations when the passion for sport is at an all-time high."

Nike Basketball had an "extremely strong year, with double-digit growth and exceptional results across key markets of North America and China." The LeBron franchise "continued to accelerate," with LeBron 8 selling over 500,000 pairs. Black Mamba, the campaign backing Kobe VI, generated more than 15 million views online.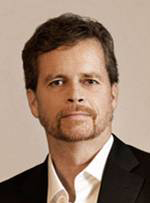 Edwards said Brand Jordan "had a very solid fiscal year, driven by consistent growth in North America. But we believe our renewed focus on performance innovation will accelerate this brand and grow it into the future." Toward that end, the launch of the Air Jordan 2011 includes Modular Performance, a technology enabling the athlete to choose the level of cushioning based on their game. Stars such as Dwayne Wade, Carmelo Anthony and Chris Paul are anchoring Brand Jordan.

Regarding Football (soccer), Edwards noted that last fiscal year's 8 percent gain came on top of anniversarying the World Cup. Edwards said Nike was able to build on the event as 50 percent of the players in South Africa wore Nike Elite Series boots and its Write the Future campaign drew worldwide attention. Other highlights in soccer last year included the spring launch the French Federation kits and the expansion of the Bootroom in-store concept from London to Paris, Milan and Rio with more planned with partners across the globe. The European Championships this June and the Olympics next summer are expected to further jumpstart growth in the Football category.

Women's Training's growth in the last fiscal year was driven by a "great success" in North America, Western Europe and in emerging markets. Particularly helping was strong demand for Nike Free technology as a workout enhancer, especially the Free Trainer footwear line. Apparel in Women's Training is also "showing some great results." Wins cited included Nike Pro baselayer gaining more than 20 share points over the past 12 months and securing the number one share position in women's baselayer in the U.S. With the help of its Bottoms and Bra Bar concepts, Nike's Bottoms Bar business was up over 30 percent versus last year and its Bra Bar business grew over 80 percent.

Said Edwards, "We continue to be energized about the opportunity that we have in women's business, with a focus on women's training, women's running and also sportswear. We see significant growth ahead."
Nike Free also helped drive the 15 percent growth in Men's Training. Over the last year, in the $75+ price point, Nike Men's Training shoes gained 12 share points and "reenergized this segment of the marketplace," contends Edwards. In apparel, the Men's Training segment leveraged its Nike Pro product across sports and has built its baselayer market share in the U.S. to almost 40 percent.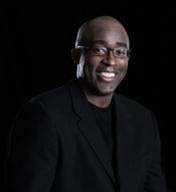 While up only 3 percent, Edwards said Nike Sportswear delivered "solid results, considering the challenging marketplace and the shift towards performance, which is taking place. But looking ahead, we continue to expect and see positive momentum as we accelerate our amplify sports strategy, and we continue to bring new energy to our key styles that drive this business."

By region, Nike reaffirmed its mid single-digit average annual growth rate in its developed geographies (North America, Western Europe and Japan) for the five year period from fiscal 2010 through fiscal 2015. In its developing geographies (Greater China, Central & Eastern Europe and Emerging Markets), the company reiterated its expectation of low-double-digit growth communicated in May 2010. Additionally, Greater China was confirmed to be on track to double in size by fiscal 2015 off of its fiscal 2010 base.
Direct-to-Consumer Growth on Track to Reach $5.6 Billion by 2015…

In Direct-to-Consumer operations, Nike reaffirmed expectations of mid-teens average annual growth with a goal of $5.6 billion in revenue by the end of fiscal 2015. NKE reported 16 percent Direct-to-Consumer growth to $3.2 billion in fiscal 2011 with growth across its inline, factory and digital (e-commerce) businesses. For the year, comps grew 10 percent. The overall digital business was up 25 percent, led by a 32 percent gain at nikestore.com in constant dollars.

NKE estimated it will have approximately 850 owned stores for the Nike brand and approximately 300 owned stores within the Other Businesses by fiscal 2015. Last year, NKEs owned store count was 756, up from 708 at the end of fiscal year 2010.

The retail focus for Nike Brand continues to be on three concepts: Brand Experience stores, focusing on 6 to 7 Nike Brand categories; Category Experience stores focusing on one category such as running or soccer; and Nike Only stores focusing on 2 to 4 categories particularly relevant in a local sport demographic. Nike introduced five Brand Experience stores in Santa Monica, Roosevelt Field, Mall of America, Scottsdale and Glasgow last year. Stores in London and Paris were remodeled and are since up double digits.

For the current year, a Brand Experience conversion is set for the 40,000-square-foot Niketown in Las Vegas in what Jeanne Jackson, president of Direct-to-Consumer, called Nike's "most ambitious renovation."
Nike Inc. Affiliates Business, Excluding Cole Haan, to Double by 2015…

Nike also plans to add more Brand Experience concepts in Ipanema, in Rio de Janeiro; North Park in Dallas, TX; Stratford, near the Olympic Village in London; Luhan and Guangzhou in China; and Portland, OR.
Four Category Experiences stores anchored in soccer and in running were opened last year in Stanford, CA; as well as Covenant Garden, Cardiff and Manchester in the U.K. Another is under construction in Westport, CT with several more undisclosed locations being planned for FY12.

The Nike Only concepts are primarily partner-owned and continue to roll out across chains such as Dick's SG, Finish Line, Soccer Scene and Sweatshop. The company also last year opened Converse's first flagship stores in Boston and New York.

Jackson noted that almost half of Nike's employees now work in the company's stores. She added, "So it's the biggest lever we can pull. It's the greatest impact we can have to focus on those people. We invest in the folks closest to our consumer, raised our expectations of those folks and give them our support in delivering our brand to the consumer."
Nike, Inc. said that compared to its fiscal 2010 base, the company is on track to double its Converse, Hurley and Umbro businesses through organic growth and market conversion opportunities by fiscal 2015. Revenues for Nike's four Affiliate brands-Cole Haan, Converse, Hurley, and Umbro-reached $2.1 billion in sales in fiscal 2011, an increase of 13 percent over its fiscal 2010 excluding the impact of changes in currency exchange rates. By brand, fiscal 2011 revenues for Converse climbed 15 percent to $1.1 billion; Cole Haan gained 12 percent to $518 million; and Hurley advanced 14 percent to $252 million. Umbro, challenged by comparisons against the World Cup last year, added 2 percent to $224 million.

Looking ahead, Hurley is expected to double revenues by the end of fiscal 2015 to reach $500 million. The overall plan is to take Hurley's product assortment to a four-season model, expand distribution globally and build on the Hurley's connections to digital media to drive e-commerce revenues.

Cole Haan's revenues are projected to reach north of $750 million by the end of fiscal 2015. Nike Air has been a highly successful platform for Cole Haan and management is exploring ways to leverage other Nike technologies with the brown shoe brand. With men's footwear leading the way recently, women's and accessories will be a particular focus.
Umbro is expected to double its business by fiscal 2015. Last year, another $300 million in estimated wholesale sales came from Umbro's licenses such as the England national team and Manchester City that continues to raise the brand's profile and enhance its "modern sensibility." Roger Wyett, president of the Nike Affiliates, said Umbro was purchased with a long-term view to complement Nike Football with its particularly British positioning. Said Wyett, "We see significant potential to leverage, not only the authentic football heritage, but also the lifestyle expression that the kids are looking for."

Converse is expected to double its revenue to over $2 billion by fiscal 2015. Including wholesale revenues of $1.3 billion contributed by licenses Converse did $2.4 billion globally last year. Wyett noted that the Chuck Taylor franchise has grown from 2 million pairs in 2004 to 70 million pairs today. Last year, management particularly focused on ways to "dimensionalize this franchise," including strategically manage its unit volume and diversifying the assortment. Star Chevron, One Star and Jack Purcell are also all growing at an accelerate rate. Emphasizing the brand's increasing diversity, Wyett likened Purcell, which was 50 percent last year, to the "country club" set while Chuck Taylors would more likely be seen at a rock concert. He added, "You see both on many college campuses and it's growing."

On the performance side, a "very gritty, street-smart performance range" is being created for Converse to complement Nike Basketball and Jordan footwear. A focus on tees, fleece and denim is expected to accelerate Converse's apparel business.

* * * * *

The company reiterated its primary financial objectives through 2015. Those include high single-digit revenue growth (average annual rate); mid-teens EPS growth (average annual rate); return on invested capital of 25 percent; increasing dividends within a target calendar year payout range of 25 percent to 35 percent of trailing four quarter earnings per share.

CFO Don Blair said the first quarter of fiscal 2012 will see gross margin fall by at least 300 basis points. That follows a year-to-year drop of 310 basis points in the otherwise strong fourth quarter. For fiscal 2012 gross margin will dip by at least 100 basis points, Blair said. For fiscal 2011, Nike's gross margin fell 70 basis points to 45.6 percent of sales, on higher product costs and increased air-freight expenses to meet demand. Margin pressures are expected to begin to abate in the second half of fiscal 2012.

Besides investing in the business, Nike plans to use its ample cash position to fund dividends and share repurchases. In the only comment speaking to potential acquisitions, Blair said, "Were very excited about our growth opportunities with the businesses we already own. That said, we never stop seeking new consumer opportunities. These could be adjacencies or sub-segments of existing businesses, new channels of distribution or new products and services. We have several on the radar right now. But while well seek first to realize those business opportunities with existing brands and capabilities, were always open to collaborations, partnerships and acquisitions when needed."