The suspension training brand's new app packs in 80-plus workouts that run the gamut from suspension training, cycling and running to yoga and HIIT.
Writer: Carly Terwilliger
After a busy year that's already seen the launch of its first marketing campaign, fitness brand TRX is kicking off a new phase in its evolution today with the launch of the TRX Home2 System.
TRX Home2 is a comprehensive fitness solution that blends the brand's signature suspension trainer with a dynamic app to create an in-home, full-service training experience. The release is tuned into a trend away from big, impersonal gyms and toward boutique fitness studios and, yes, tricked-out home gyms. The benefit of something like TRX Home2 is that it's a lot of programming bang for one piece of equipment.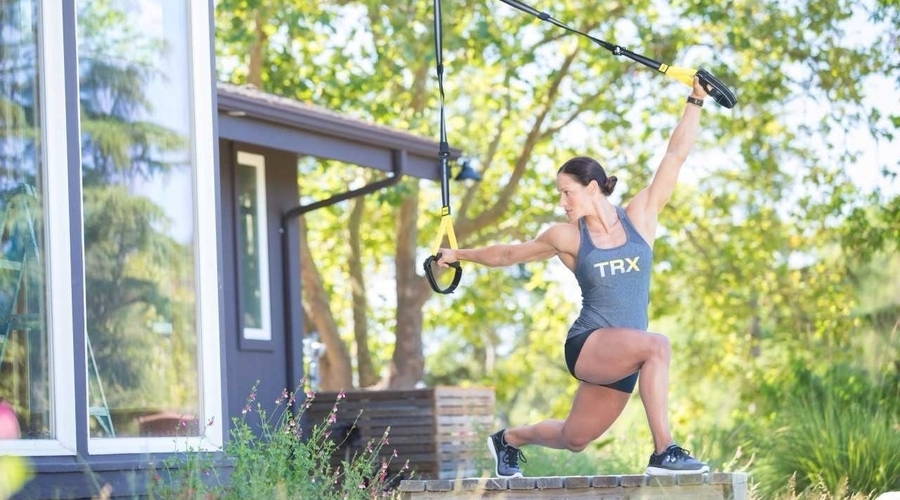 Through its partnership with Performance Enhancing Audio Research (PEAR), TRX is upping its digital capabilities and tapping into the digital world. The dynamic TRX app works with popular wearables and features a whopping 80-plus workouts that run the gamut from suspension training, cycling and running to perennial favorite yoga and red-hot newcomer High Intensity Interval Training (HIIT).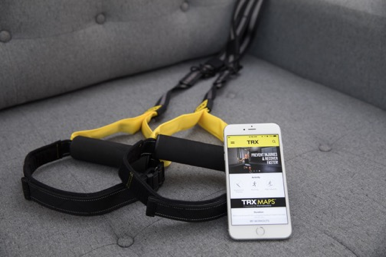 The app acts as an uber-personal fitness tracker, using biometric data, audio coaching and cueing to interact with the individual user. The app's audio coaching mimics a workout with a personal trainer while continuously tracking effort and energy expended and responding with guidance and motivation throughout the workouts.
And because a kick-ass workout just isn't the same without the perfect playlist, app users can also stream music from popular digital music platforms while the app self-adjusts volume levels to ensure that audio coaching feedback remains clearly audible.
There's a lot to like here, including portability – the app is on your phone and the straps are lightweight and easy to toss in your luggage – and of course convenience. The black-and-yellow straps have earned a place in the fitness world, and as a complementary at-home training tool they're tough to beat for versatility and ease of use. The feature-rich training app is the frosting on a cake that – with TRX's help – you'll have no trouble working off.
Photos and video courtesy TRX