"Better, safer, more reliable equipment is key to
unlocking greater adventures." — Mountain Safety Research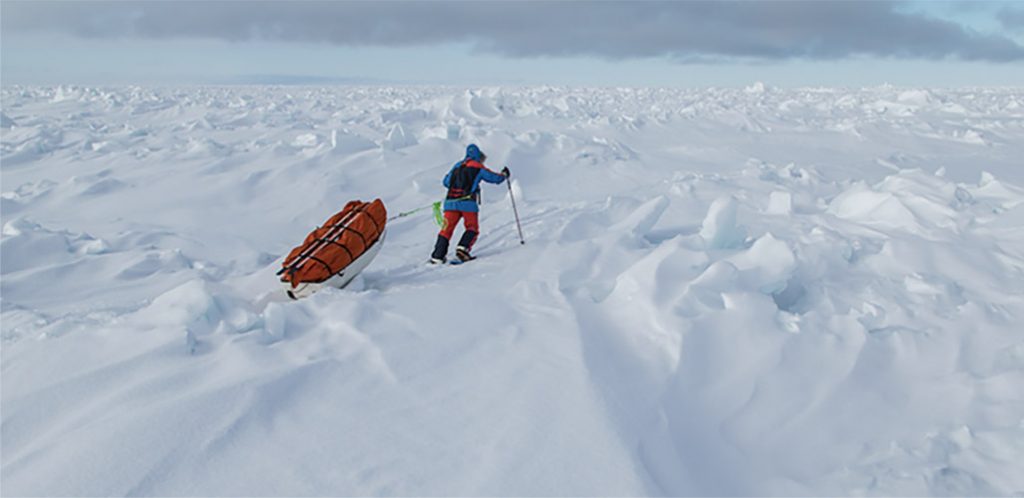 What equipment is important for you to buy?
Mountain Safety Research's (MSR) six ambassador athletes for 2018 have helped define modern-day adventure and exploration. They are pioneers operating amid some of the world's harshest terrain and weather conditions. Because of this, they are the ultimate critics of gear performance and reliability … and what is essential equipment to have on your next adventure.
We often think of equipment as how much to take, how many suitcases will we need, etc. Rather, we should think about the right equipment as tools we select—and take great care to select the best tools for the job, or situation, that confronts us.
"MSR's athlete ambassadors are an integral part of our design process. The level of real-world testing that they subject our products to complements our own testing in the field and in the lab." —Terry Breaux, tents category manager, MSR
Let's meet the MSR 2018 ambassadors, advisers to the MSR design team.
Eric Larsen, Boulder CO
Polar Explorer and Expedition Guide
Eric has completed more polar expeditions than any other American in history and the first person to reach the North Pole, South Pole and the summit of Mount Everest in a single year. He is currently planning expeditions in Greenland, Antarctica and the Canadian Arctic.
Steph Davis, Moab UT
Rock Climber, BASE Jumper and Wingsuit Pilot
Steph is regarded as a climbing visionary and legend.
Mike Libecki, Cottonwood Heights, UT
Climber and Soloist
Mike has established multiple first ascents in some of the world's most remote and exotic places.
Hilaree Nelson, Telluride, CO
Ski Mountaineer
Hilaree has set records on Everest and Lhostse and has climbed all over the world. She was recently declared one of National Geographic's Adventurers of the Year, honored for her ability to push boundaries, smash stereotypes and overcome obstacles.
Jeremy Jones, Truckee, CA
Big Mountain Snowboarding and Environmental Advocate
Jeremy is a legend in big-mountain snowboarding. His line of snowboards is designed to minimize our environmental footprint, and he donates a percentage of profits to the climate change action organization he Founded, Protect Our Winters (POW).
Mike Chambers, Njabini, Kenya
Social Entrepreneur, World-Class Mountaineer and Ultra Runner
Mike and his wife run Flying Kites, a leadership academy for orphaned and critically poor children in Kenya. Flying Kites Adventures, his guided expeditions and touring company, raises money for the academy. He also co-founded Summits Education, a program that operates a network of 41 primary schools in rural Haiti. Mike has led 14 climbing expeditions, including two on Mt. Everest, and has competed in ultra-endurance running and cycling events around the world.
Chambers just recently claimed a "first known time," traveling 103 miles across Greenland on foot on the Arctic Circle Trail in winter. He completed this route in three days, 12 hours and six minutes.
Photos courtesy MSR