Continuing their partnership with Gore-Tex technical apparel for snowsports, Mountain Hardwear has taken the guesswork out of shopping by bringing the ski shop to the customer with the brand's Augmented Reality (AR) App shopping experience.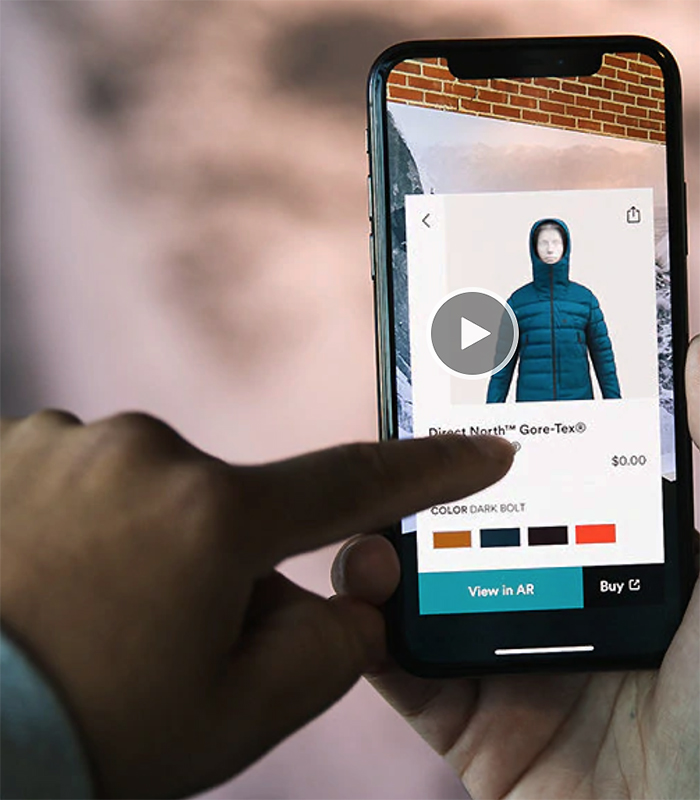 Start with a ski bib, add a jacket, change colors, or mix and match styles, the App is available in the U.S. through the Apple App Store on iPhone 6S or newer with iOS 12 update.
"AR offers an exciting opportunity, allowing people to virtually explore a product as a part of their shopping experience. We are excited to be on the leading edge of developing this new technology and changing the way people shop for their gear." —Snow Burns, VP Marketing, Mountain Hardwear
Mountain Hardwear identified three barriers to making informed purchasing decisions when shopping for technical apparel—limited time to shop at retail, in-store product availability and guesswork of online product images. Mountain Hardwear believes that shopping in AR, by app or on mobile, removes these challenges.
"Our hope is that shoppers will use AR technology to interactively explore technical fabrics and design features resulting in a more informed buying decision." —Jeff Brandon, Associate Director, Brand Deployment, Mountain Hardwear
The Mountain Hardwear AR shopping experience offers a high-fidelity representation of gear that allows users to zoom in on fabric textures and the finer details that would normally be difficult to see when shopping online.
Photos courtesy Mountain Hardwear