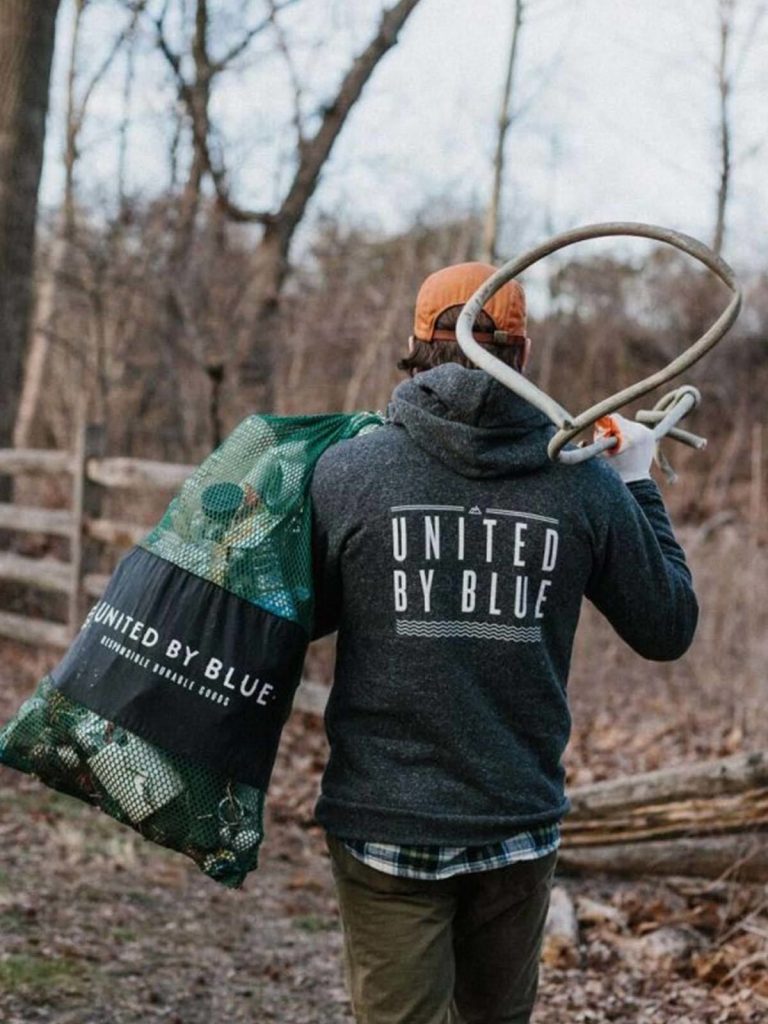 United By Blue and Makers Mark Bourbon have joined forces to remove 75,000 pounds of trash from the world's oceans and waterways. The mission goes beyond the hashtag #CocktailsForCleanups.
Water is at the heart and quality of life. Since 2010, United By Blue has been committed to the idea that a successful outdoor brand can do serious conservation work and to date, the brand has removed more than 1.5 million pounds of trash from the world's waterways through organized cleanups.
The brand, based in Philadelphia, started with a small but committed mission to host cleanups around the city that had a measureable impact on the global environmental issue of ocean plastics pollution — at a time when they were among a few companies in the outdoor industry who were paying attention.
United By Blue prides itself on continually raising its sustainability standards while learning from like-minded partners. Through collaborations with fellow businesses that put sustainability at the heart of their company values, Maker's Mark has grown the collective.
"We started United By Blue with the idea that an outdoor brand can have a tangible impact on ocean and waterway conservation. It's through partnerships like this [Makers Mark] that allow us to share the importance of limiting single-use plastics usage and encouraging sustainable consumer practices to relevant audiences. We've seen that those who drink Maker's Mark care deeply about the state of our water, and we are excited to equip them accordingly." — Mike Cangi, Co-Founder and Brand Director, United By Blue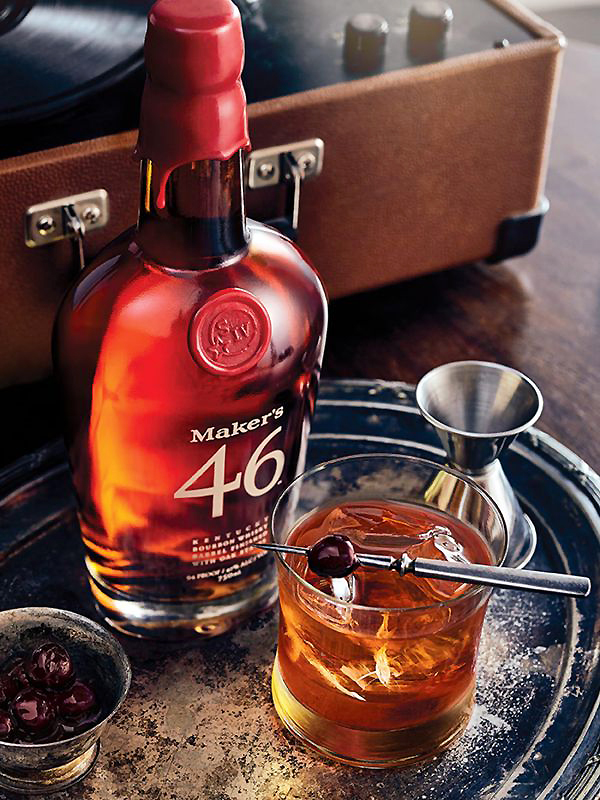 As part of this year's #CocktailsForCleanups collaboration, United By Blue and Maker's Mark are co-hosting four cleanups as follows: Chicago, April 27; San Francisco, August 3;  Houston, November 9;  and Huntington Beach, December 27.
"Water is at the heart of everything we do at Maker's Mark because without it, there is no Maker's Mark Bourbon. We've gone to great lengths to preserve our own naturally limestone-filtered water source here at the distillery, but we also realize that our responsibility to the planet extends beyond our own grounds. We're proud to partner with United By Blue and our fans throughout other regions of the country to ensure the preservation of our nation's natural waterways." — Rob Samuels, Chief Distillery Officer, Makers Mark
If you are interested in supporting #CocktailsForCleanups, register to participate in a cleanup in your local area by signing up at unitedbyblue.com/cleanups or mix your favorite Maker's Mark drink and post a photo on social with #CocktailsForCleanups.
When you purchase UBB barware, here, one pound of trash will be removed from our waterways. To learn more about Maker's Mark's sustainability efforts visit here.
Photos courtesy UBB x Makers Mark