By Teresa Hartford
Moots, the iconic hand-crafted bike company based in Steamboat Spring, CO, has had a storied history since 1981.
Known for building the finest quality titanium road, mountain, cross, and specialty bikes, Moots is consistently recognized for its leadership, innovation and corporate/environmental responsibility.
Available through specialty retailers, SGB Today sat down with Moots Owner, Brent Whittington, shown above and below left, to learn why everyone loves to talk about, and own, a Moots bike.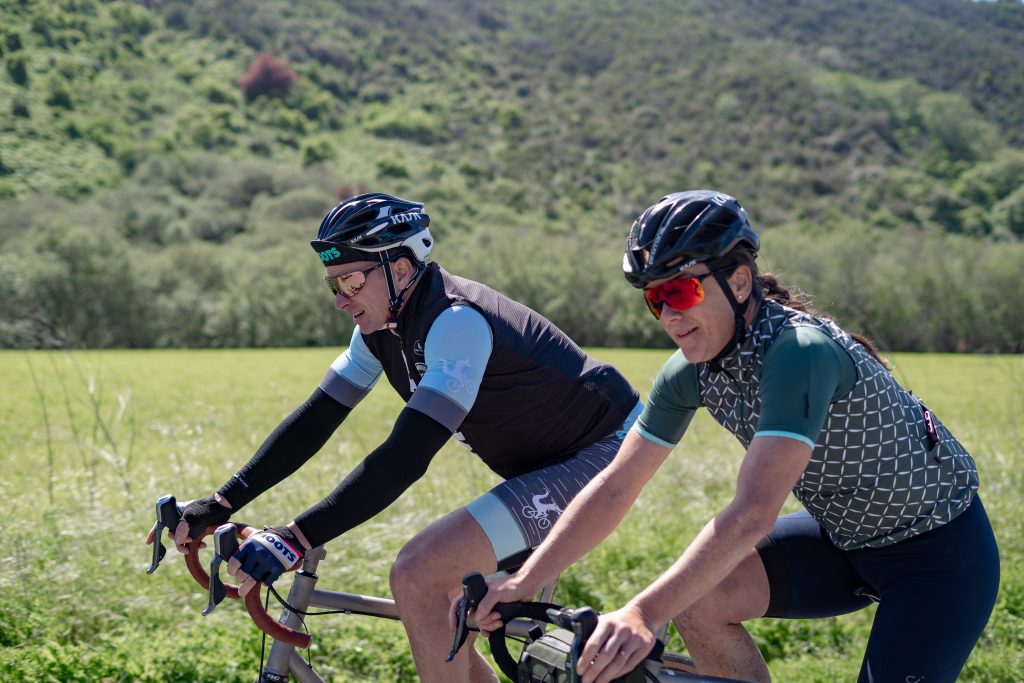 You spent most of your career in the corporate world. How did you find your way to buy Moots in 2015? It's a pretty interesting story. I've loved riding bikes since I was a kid but never dreamed of owning a bike company. 
I had a wonderful career as CFO, COO at Windstream for nine years before leaving the company in Summer 2014. I didn't want to jump back into a corporate job. I wanted to take some time and be thoughtful about where I wanted to go with my life and my career and be smart about the next step. I took off almost a year and traveled the world with my family. During that time, I was thinking about what's next. 
I was looking at buying a business and had this thesis that there's this generation of Americans that are in their 60s, have built successful companies, they're thinking about what's next for them, and that could create opportunities. 
The travels with my family brought me to Steamboat. We were camping at the KOA, not far from Moots, and I saw that they did public tours. I rode my bike down with my family to show them how bikes are built. I didn't own a Moots, but I did have two hand-made bikes, and I love the hand-made bike world and the beauty of the bikes that Moots made. Riding pieces of art always appealed to me. 
After leaving the factory, I got to thinking the business would be a perfect fit for me and approached the owner about opportunities to work together, and that's how it started.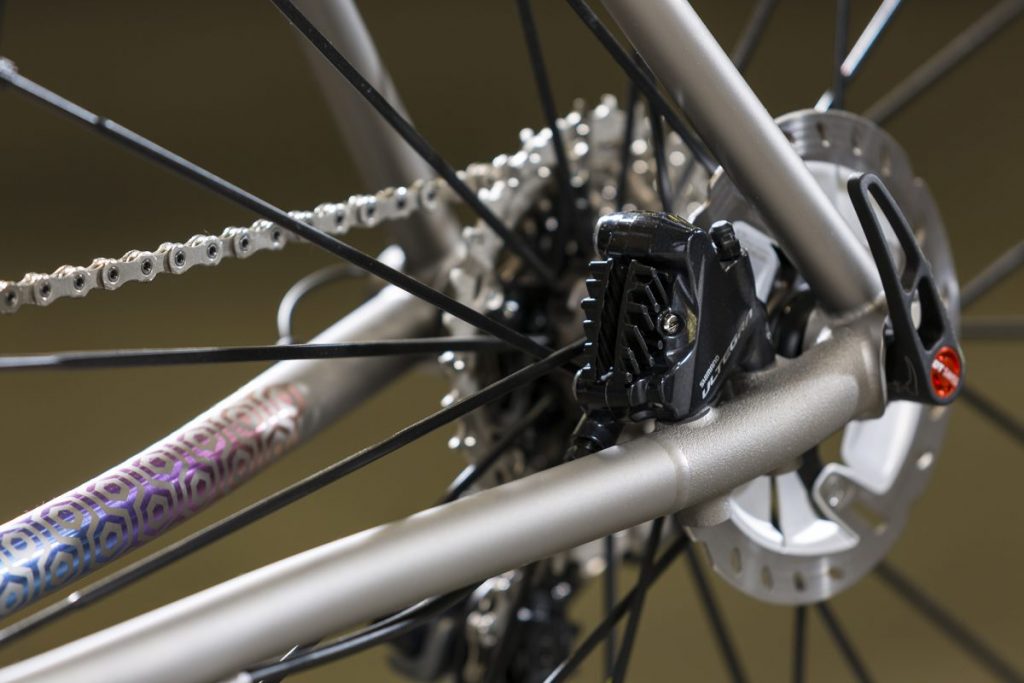 Did you encounter roadblocks in getting off the ground? As an accountant by trade, I've had the opportunity to work with companies large and small, and although I had not worked in the cycling industry, I have a solid base of business knowledge. 
Moots was in great shape when I bought the business—building custom bikes for almost 35 years. My approach, when I arrived, was to develop relationships with our talented team, not rip things apart and change strategy. I was excited to listen, ask what they needed and what I could do to make the company what we wanted it to be. 
There was a feeling-out period, but once the team, all cyclists, understood that I love to ride, love the beauty of what they do, want to continue to make the bikes more beautiful, and not look to take production overseas to save a buck, they were excited that my views aligned with theirs. We had good discussions about where to go with the company, and a good example was two significant strategy changes. 
First, they wanted to invest more heavily in inventory so we could deliver complete bikes to dealers and customers and showcase not just frames and forks. We made that call shortly after I bought the business. The second was focusing on different anodized finish options for an aesthetic appeal that are much longer-lasting and in keeping with an art-like quality. It's been well received.
Decals are now less than 10-percent of our bikes versus 80-percent when I bought the business. 
What does Moots mean to the U.S. cycling community and the cycling community around the world? We resonate as an iconic Made in the USA brand, producing about 1000 bikes a year. No matter where you are in the world with your bike, when someone walks by and sees Moots, their reaction is always 'ah, Moots', and they want to talk about it. 
Immediately you know it's high-end and hand-crafted straight from the Colorado Rockies where mountain biking began right outside our factory doors. That's how our bikes have been ridden by our team for years now.
What's the percentage of production between the different bike categories Moots manufacturers? Rough math … 50-percent gravel bikes and the other 50-percent are split between road and mountain.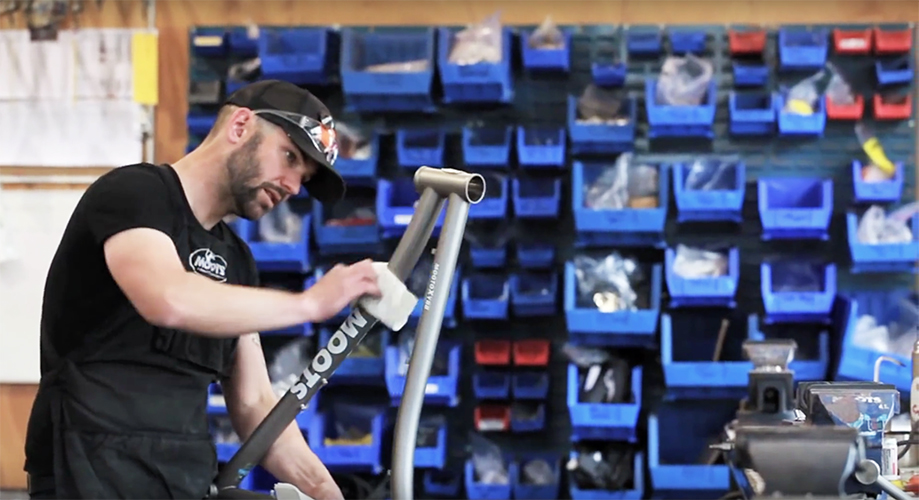 Moots has been an innovator in designing and manufacturing bike components. What are the standouts? We're not a company that produces a bike this year and calls it a 2019 model, and then we make a slight change to have a 2020 model. We build the best bikes we can build, and we make changes when the situation dictates a change. 
The essence of who we are at Moots, and what I think is unique about the brand, is that we're cyclists who put miles and miles on these bikes, and then show up in this plant and build them. And because we employ skilled and serious cyclists, all the nuances that matter to a rider, show up in the ride. 
You talk to bike builders in the industry, and they will comment on the incredible beauty, the weld quality and the craftsmanship of the work that our team does here at Moots. But that's not what our customers talk about. They talk about the ride quality, and I think it's because of this team and the time they spend focused on cycling and the attention they give to the details that result in a better product, that sets us apart. 
They're not just designers. They're not just fabricators trying to build something to get it out the door because they like to weld. They're cyclists and focused on the details that matter and that result in a better ride.
What is it like to be in a room with this talented team? It's inspiring. I'm amazed at the technical detail and the minutia that's just a common language for them. I learn a lot, but then because they are so focused on riding, for me, it's been awesome to be riding more than I've ever done before.
Moots was one of the first companies to manufacture and promote mountain bikes. How has the company stayed influential nearly 30 years later? What do the next 30 years hold? You have to have a talented team, and we do at Moots. For example, in our welding department, it takes almost three years of training before you're producing a product that we can put in front of customers. You can work on small parts, but you're not working on frames at scale. 
We're also fortunate in a few other ways.
Number one, if you want to be in manufacturing and you're passionate about cycling, and you want to be in the cycling industry, we're a marquee employer. We invest in artisans and trades and inspire our employees to stay here and to innovate. 
Two, we're squarely focused on not just quality but being relevant in the cycling space and focused on building bikes that appeal to people and the trends in popular riding styles, and that changes from time-to-time.
We put our bikes up against anybody in the space. And that's what we have to do. We can't just rely only on our history and craftsmanship. We have to continue to push the envelope on the product and innovation.
What trends do you see for cycling on the horizon? Gravel and getting off-road will continue to grow •People will ride less on pavement •Safety will remain a major concern •Finding more ways to have fun on your bike will increase •More tire clearance will be important •Traditional road-only bikes will continue to grow, and •E-bikes in the U.S. will continue to grow and catch up to Europe.
Moots frames are hand-built and coveted in the market. Why Titanium? Because Titanium allows us to produce the best riding bikes in all shapes, its lightweight characteristics are closer to carbon as compared to steel and it has the ride qualities that carbon and aluminum can't touch—dampens the bumps in the road.
With the growth in gravel, Titanium is the perfect material for that style of riding for all those reasons. A gravel course will take a toll on your body. Titanium makes the ride feel a whole lot better versus most other materials. I would never have a negative thing to say about carbon or a steel bike; at times, riders prefer one versus the other, and each has its advantages, but for Moots, we feel that the best job we can do is with Titanium.
Moots bike shown below is the Routt YBB.  Learn more here or click on the photo.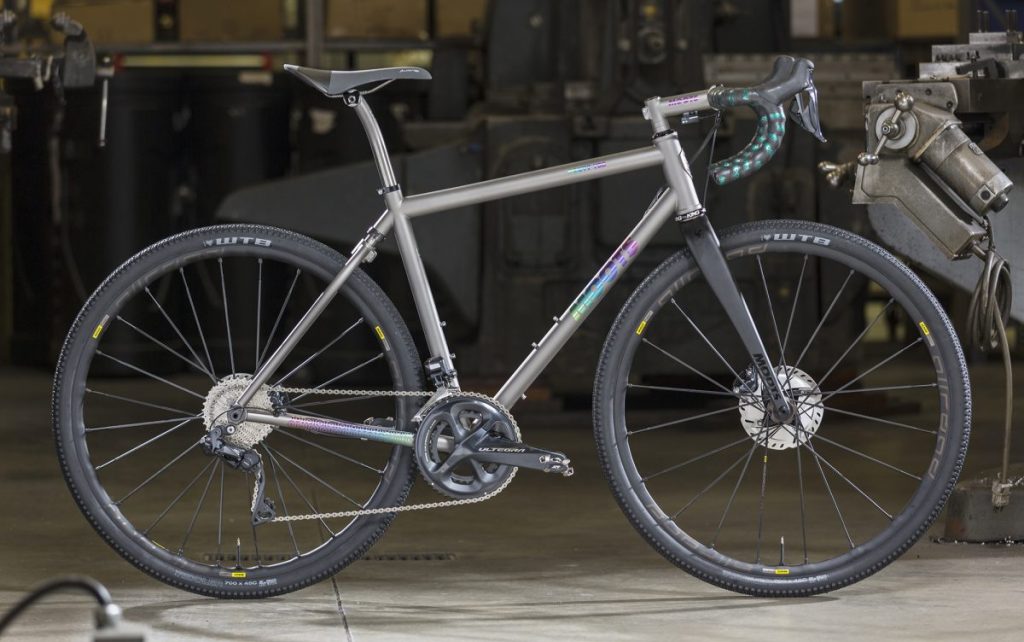 The greening of manufacturing is top-of-mind for most industries. How does Moots address sustainability best practices in a metalsmithing shop? I look at sustainability in two ways—one, the products that we put in the market and what happens to them when they end up with a customer, and two manufacturing, waste and environmental issues in building the product.
On the customer side, if you equate farm-to-table in the food space, all of us are more aware of how the food got to us, how far it was trucked in, etc. And we care about that. That's how Moots has always built bikes. We know exactly where our Titanium tubing comes from and what happens when it leaves here. 
We're building bikes that are meant to last a lifetime, and we warranty them for the life of the owner. We don't have a significant number of bikes show back up here at Moots. What makes us proud is we're putting bikes out there that we know are going to last and create memories. And those memories, we found, create a stronger emotional bond with a customer and their bike and our brand as a result.
We have a cult following of bike owners who are passionate about what we do at Moots because of the durability, ride quality and memories that are created. 
Carbon bikes have a short shelf life. It's a messy manufacturing process with high-warranty claims that are just part of the expectation whenever you introduce carbon. The material cracks and breaks, and then it's ultimately glue, resin, and plastics that are out there. 
From a manufacturing perspective, we have very little waste except for cardboard shipping boxes. We use a minimum amount of electricity to cut the titanium tubing to build the bikes, the CNC machines that use vegetable oil to cut the tubing is removed from the shavings and recycled and on an annual basis, about 50-percent of our power comes from solar panels.
Our team logs more commuting miles to and from the office by bike than by car even in the coldest weather.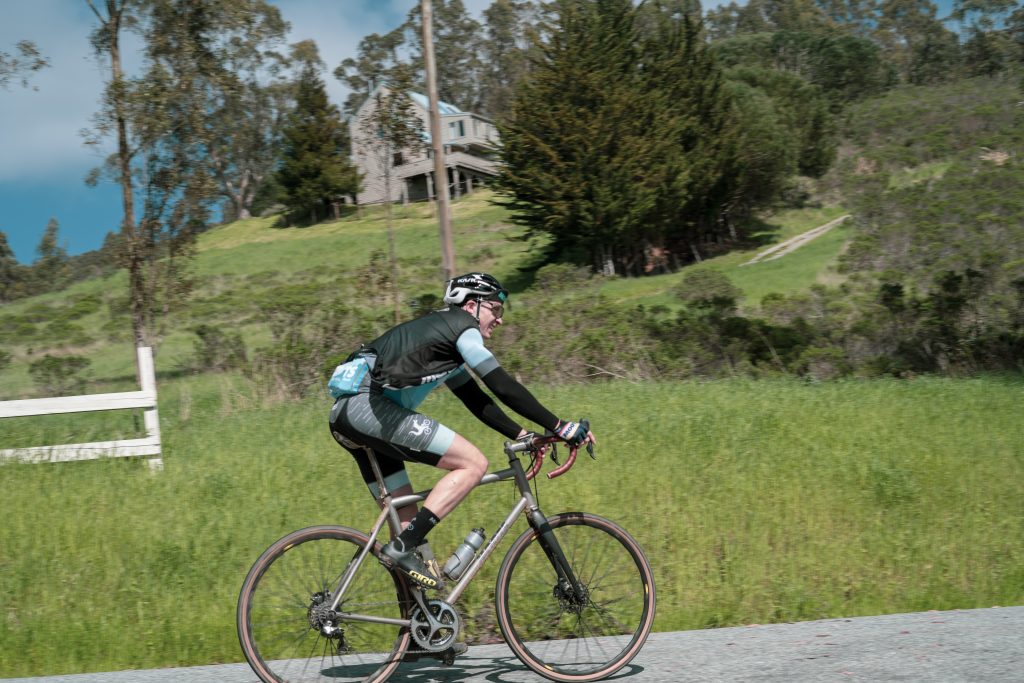 Moots is passionate about supporting organizations that make a difference. What are the current shout outs? We are proudest of our support of the Community Agricultural Alliance here in Routt County. The rural landscape is dotted with large, beautiful ranches accessed by gravel roads that residences here have access to cycle all the time. We go out of our way to thank the Alliance for giving the cycling community permission to use these roads. 
Why choose a Moots bike? We're a custom builder of handmade bikes that are works of art with an emotional and aesthetic appeal you will treasure 20 years after you purchase a bike from us.
It's that emotional attachment, coupled with the fact you are not having to give up performance and a quality ride, that makes a Moots bike one-of-a-kind. We're not just building bikes, stacking them up and when the sales don't come, discounting. And our specialty retailers are equipped to get in front of the customer, take their measurements, make sure they understand the type of bike that fits their riding style, and then work with Moots to create the perfect bike for you.
Photos courtesy Moots