By Thomas J. Ryan
For Microban International. Ltd., the specialist in antimicrobial and odor control solutions, one benefit from COVID-19 has been an increased emphasis on sanitization, and the company is accelerating the development of custom antiviral solutions for textiles.
At retail, Microban 24, a partnership between Proctor & Gamble and Microban, exploded out the gate with its launch in February. The disinfectant spray kills 99.9 percent of bacteria on contact, lasts for 24 hours, and is formulated to kill some coronaviruses. On its fourth-quarter conference call in mid-April, P&G officials said more items such as disinfectant wipes could be coming from its Microban partnership.
"Microban is a wonderful, fantastic product," said Jon Moeller, P&G's CFO and COO, on a conference call with analysts. "We were serendipitous in terms of our launch timing. We are at full capacity at this point and are focused on the products that we currently have in the market and the channels that we're currently operating in. But, obviously, we'll work to develop that business to its full potential, and that could include a number of different avenues of pursuit."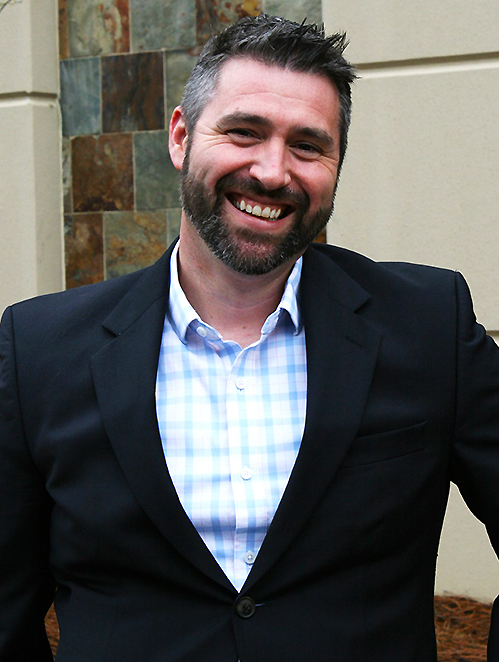 Here, Brian Aylward, Microban's senior director, global textiles business, shown right, discusses the elevated opportunities around antimicrobial technologies created by the pandemic that he expects will make Microban a household name.
…
How has the coronavirus outbreak impacted your company? COVID-19 has emphasized the importance of cleanliness whether that be in your home, your workplace, or at your services, entertainment and healthcare provider locations. The launch of new products like the Microban 24 disinfectant with our partner P&G has been very positive as surface sanitization products become an essential household item. Also new at Microban is the development of custom antiviral solutions for textiles. Built-in antiviral treatments are subject to complicated regulatory landscapes.  As a trusted partner, we can help customers develop these technologies and release the products in a compliant way.
Can you talk about your traditional built-in antimicrobial and odor control business and how it is doing despite the economic downturn? As the trusted leader in antimicrobial technology and odor control, Microban has seen an increased interest from brands and manufacturers wanting to understand how antimicrobial technologies help products stay fresher and cleaner in-between washings. Microban has been fortunate to be navigating well in these uncertain times. Consumers want the benefit of cleaner, fresher products and textiles now more than ever.
As an ingredient company, what are some obvious and less obvious ways the virus has disrupted your operations? Because of our global footprint, we have been managing through this for several months. We continue to work with our partners to provide antimicrobial and odor control product solutions and best-in-class sales, marketing, technical, and regulatory support to ensure successful commercialization. For us at Microban, our top priorities are the health and safety of our employee-owners and service to our customers. We're continuing operations and our staff works remotely from home, when and where possible. We're ensuring that critical functions have the necessary tools to avoid business interruptions as quarantine measures arise globally. Currently, all our global manufacturing sites are running at full production, trying to keep up with demand. We have, however, suspended air travel and are conducting business meetings through video conference services. We look forward to having face-to-face meetings again.
How has your supply chain been impacted? Supply chains around the world have been affected by COVID-19.  Fortunately, we have a great supply chain organization that reacted quickly in response to the spread of the virus.  This has ensured minimal disruption to our raw material and finished product supplies. Deemed an essential business, we continue to operate in coordination with our supply chain partners to deliver an array of Microban products to satisfy market demand during this pandemic.
How has the crisis affected employees? Microban has maintained the same corporate structure as before COVID-19.  We have a fantastic global team that is focused and excels at working remotely, and we provide them with needed flexibility as we navigate through these unprecedented times together. Microban understands that managing family needs and work needs are critical to the employee's well-being.
How are you partnering with your vendor brands to help each other manage the crisis? Microban provides regulatory and legal support to help our partners navigate through the nuances of product claims and compliance with global regulatory bodies. Consumer education and correctly messaging the Microban features and benefits is key in this environment.
Which areas are you focusing your investments in and why? We have had to shift some of our 2020 event plans for Microban. We plan on engaging brands through different digital platforms. Trade associations seem to be doing a lot online to keep the momentum going. Webinars, Zoomcasts will all be strategic ways we can engage audiences in 2020. Microban intends to stay top of mind for B2B and consumer decision-makers alike. Goodbye trade shows, hello digital tactics.
What are your priorities for the coming year? 2020 will be the year Microban becomes a trusted household brand. We will continue our brand-building efforts by innovating effective and sustainable solutions that meet our customers' needs and ensuring that they successfully commercialize products.
Some see health-related risks raising awareness around the importance of maintaining active lifestyles. Do you see it impacting, or creating, opportunities in the solutions you offer? We still see people maintaining (in a different way) an active lifestyle. Everyone knows there are health benefits of staying active; people are walking more, getting outdoors creatively in this season of social distancing. If a person can wear the workout clothes they use for their daily walks more than once, then they will save resources, time and money. People are living in their athleisure, and Microban helps it stay fresh and clean.
Has Microban found a way to help out during the crisis? Microban provides antimicrobial fabric treatments and surface modification technologies that reduce the growth of bacteria, odor, mold, and mildew. We have several partners in healthcare environments. Our solutions can be found on anything from medical masks to privacy curtains and even hospital beds. A cleaner face mask can provide comfort to those medical professionals that are working long, hard hours.
What silver linings do you see coming out of the current challenges? We have seen an increase in interest in Microban technologies these past few months, to see growth in times like this has been very encouraging.  It's also been great to see industry brands and manufacturers coming together, changing their processes and outputs to fill the need for PPE and working for the greater good of humanity.
Photos courtesy Microban