SGB talked with three Merrell brand ambassadors – Morgan Brechler, Brooke Froelich and Mike Chambers – about the Nature's Gym campaign and how it plays into the active Millennial's mindset.
Writer: Thomas J. Ryan
Merrell brought three of its ambassadors – Morgan Brechler, Brooke Froelich and Mike Chambers – to New York City to celebrate the upcoming launch of Nature's Gym Day, which takes place on June 21.
On June 21, the first day of summer and the longest day of the year, the outdoor brand will host a series of outdoor fitness classes in different cities across the U.S., through partnerships with local retailers.
The event will encourage fitness friends to trade their gym workout for one in the outdoors. It builds on the launch of Nature's Gym, an initiative that Merrell launched in December 2016 to encourage people to use nature as their gym.
"Today's consumer has a broad definition of the outdoors. Not everyone has immediate access to scenic trails and mountain views," said Merrell's Chief Marketing Officer Linda Brunzell at the time of the launch. "From a walk around a city block in Beijing to a boot camp class in London; from circuit training in Central Park, to a trail run in Los Angeles, consumers are seeking new and exciting ways to enjoy nature, connect with friends and escape the everyday."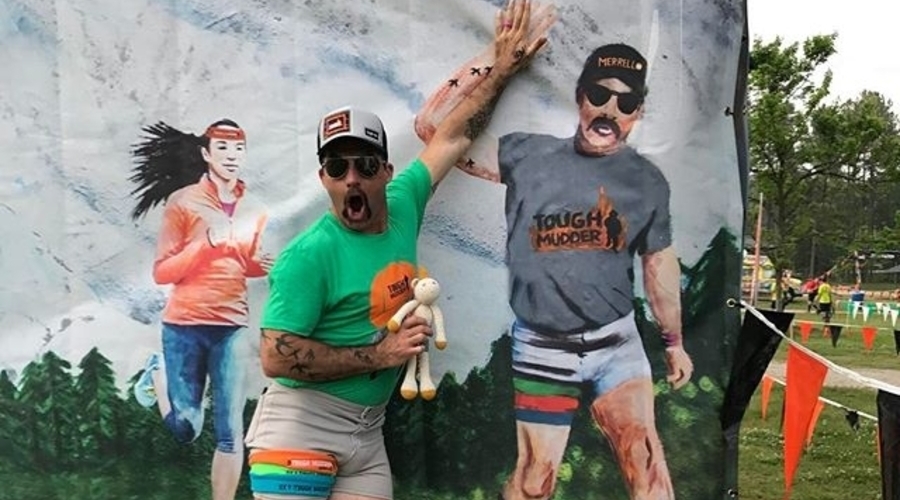 The move comes while Millennials are looking for more experiences in general, which has fed the explosion of spin, yoga, boot camp, CrossFit and other group activities.
Rob Sulaver, CEO of Bandana Training and founding trainer of Rumble Boxing in Chelsea, was there to lead a workout with New York media and bloggers at Rockefeller Park in Battery Park City. Also participating were three key Merrell ambassadors: Mike Chambers, professional mountaineer and endurance athlete and Morgan Brechler and Brooke Froelich – two mothers with a deep commitment to outdoor adventure – to support the Nature's Gym campaign and how it ties into a Millennial's mindset.
"Nature's Gym is basically just trying to get people to bring their workouts outside," said Chambers, who has led 14 high-altitude climbing expeditions, including two on Mt. Everest. "We spend so much time behind a computer or in the office so we when we're not there, the last thing you should be doing is going to a gym when we have so many ways to push ourselves outside and get way more creative with your workouts."
Chambers believes many Millennial's act like they have attention deficit disorder. "They're constantly chasing a new fad, whether its CrossFit or new type of spin class. And then you get people who get stuck in a rhythm with something like running, they find their niche and they commit to it."
But Chambers said it's healthy to bring variety into your workouts and that's part of Nature's Gym message. He added, "You have to mix it up in order for it to stay interesting."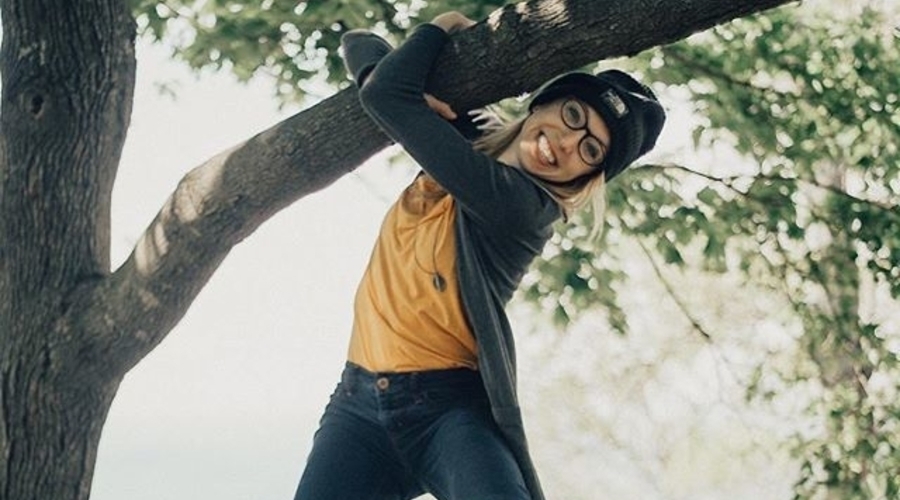 "Unfortunately, the gym can be 'judgy,' added Brechler, who's primary interests include rock climbing and backpacking. "You might feel more judgement in a gym setting whereas in nature it's more like you're more free to be yourself."
But while some see Millennials are less competitive in running and other fitness activities than past generations, Brechler believes that for female Millennials, it's "about teamwork – pushing each other and building each other up."
Froelich, who's favorite activity is trail running, said she runs not so much to reach a certain speed or maintain a certain heart rate but for an experience, such as running up a mountain, often accompanied by her friends. She believes the social aspect also relates to Merrell's Nature Gym movement. She said, "I think the campaign is very much getting away from the stresses of being in the gym where there's hard numbers and hard goals. You go to nature to get away and connect."
The Nature's Gym also supports the launch of a several new shoes and updates to help gym rates manage the outdoor terrain across three categories: run, fit and trail. In the run category, the Bare Access Flex, powered by FLEXconnect technology, supports versatility, comfort, and ground connection on the trail and road. The zero mm-drop features a Hyperlock heel to handle descents and sharp turns, a dual-directional flex groove midsole for agility and stability and a sticky outsole for grip.
In the fitness category, the Trail Glove 4, has been re-designed with a minimal look while the Vapor Glove 3, feature a closer connection with the ground. The Agility Peak Flex, in the trail category offers FLEXconnect with a built-in engineered gaiter to keep out debris and visible air cushion technology in the midsole.
Photos courtesy Merrell