<span style="color: #999999;">Today, Outlier dropped the Ecstasy In The Rain Jacket*, a lightweight rain shell for travel and everyday use built around an air circulating electrostatic-spun membrane from Schoeller Textiles.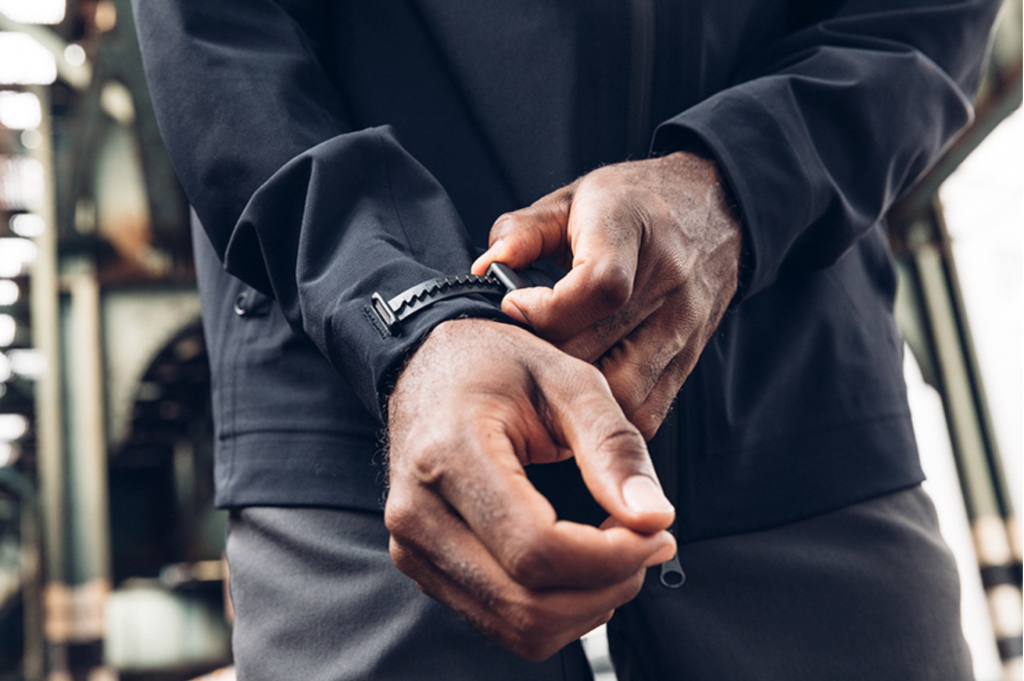 The face fabric is lightweight and offers a four-way stretch woven by Schoeller that is then laminated to an e-static membrane that allows for just the right amount of airflow to make it breathable while staying highly water-resistant with a 6000mm water column rating. At 135gsm, it's very light.
Schoeller's e-static spun waterproof-breathable membrane differs from traditional extruded membranes in that they are created by binding together millions of nanofibers into a super thin layer that is dense enough to repel water but with enough tiny openings between the fibers to allow for air to flow through. More precisely it allows for about 0.5CFM of airflow, which is enough to generate an air current around the body to prevent that "garbage bag" feeling that traditional membranes tend to have, but it's also low enough to cut most of the wind so you don't feel open to the elements, just dry and balanced.
In development for four years, the film-based membranes offer a soft hand and fluid textile characteristics to the jacket.
Photo courtesy Outlier
---
*Due to tariffs implemented after production, Outlier does not anticipate being able to offer the Jacket at the current price and this may be the only run. Because of this, Outlier is waiving its standard Experiment return policy, and the item is subject to the standard 45-day, any reason, Outlier return policy.