Powered by an acceleration in its men's business and continued robust growth in women's, Lululemon Athletica reported earnings jumped 33.4 percent in the third quarter as comps climbed 17 percent on a currency-neutral basis. The outlook for the year was raised for the third straight quarter as earnings and sales both handily exceeded guidance.
The one disappointment was conservative guidance as the yoga-themed retailer said it expects low-double-digit comp growth in the fourth quarter. That would mark a deceleration from 17 percent growth seen in both the second and third quarters.
On a conference call with analysts, Calvin McDonald, CEO, said he was "super excited with the start of Q4," as Lululemon generated record-setting days over the Thanksgiving weekend and into Cyber Monday.
But he added Lululemon has "always given guidance that we believe is realistic and appropriate," and the softer Q4 comps take into account the shorter holiday selling period. He added, "Obviously, what I'd want to draw everyone's attention to is, the majority of the quarter is still ahead. There are six fewer shopping days between Thanksgiving and Christmas this year, which is a unique calendar shift and is reflected in our Q4 comp guidance."
Shares of Lululemon were trading down about $10, or 4 percent, to $223 in mid-afternoon trading due to the soft guidance. The stock is up over 80 percent this year after starting 2019 at $121.61.
In the third quarter ended November 3, earnings rose 33.4 percent to $126.0 million, or 96 cents a share. Guidance had called for EPS in the range of 90 to 92 cents.
Revenues rose 22.5 percent to $916.1 million. Guidance had called for sales in the range of $880 to $890 million.
Total comps increased 16 percent or increased 17 percent on a constant dollar basis. Comps were expected to increase in the low teens on a constant-dollar basis
Store Comps Expand 11 Percent Currency-Neutral
At stores, comps increased 10 percent or 11 percent on a constant dollar basis against a 7 percent currency-neutral increase in Q3 of last year. In-store traffic climbed high single digits. Square footage increased 18 percent versus last year, driven by the addition of 53 net new stores since Q318. The company ended the quarter with 479 stores.
Digital revenue increased 29 percent to $247 million, representing nearly 27 percent of total revenue. Currency-neutral digital comps were up 30 percent on top of a 46 percent increase last year. Online traffic expanded over 30 percent.
Gross margin was 55.1 percent, a year-over-year increase of 70 basis points. The improvement was driven primarily by a 120 basis point increase in overall product margin, resulting from lower product costs, favorability in product mix and lower markdowns. The product margin improvement built on strong gains over the last several years.
Occupancy and depreciation leveraged 10 basis points in the quarter. These improvements were partially offset by a 40 basis point increase in product and supply chain costs, driven by additional investment in product development and supply chain. Foreign exchange negatively impacted gross margin by 20 basis points.
SG&A expenses were reduced to 35 percent of net revenue compared to 36.2 percent for the same period last year. Sales leverage helped offset investments in data & analytics, its new loyalty program, and expansion of self-care and men's. Operating income advanced 29 percent to $175.8 million.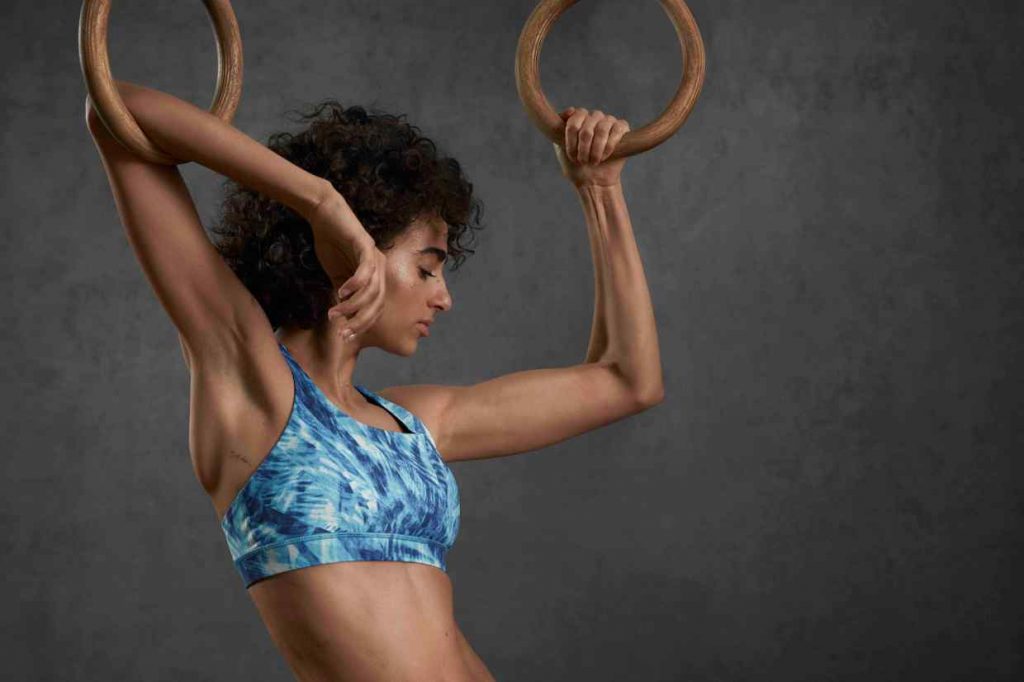 Pants And Underwear Drive Women's Comps
Elaborating on product highlights, Sun Choe, chief product officer, said women's comps grew in the mid-teens in the third quarter with particular strength in pants and underwear. A key launch was the Mapped Out tight, engineered with its SenseKnit, that will be leveraged across additional styles in the coming seasons. The retailer's big three proprietary fabrics, Feel, Nulu, Nulux, and Everlux, all saw continued strength. Adding the brand's sueded technique to Nulux fabric to address cold-weather running needs was particularly successful.
Men's revenue jumped 38 percent. Outerwear, pants, second layers and underwear all sold well. Performance in outerwear was particularly stood out in men's with comps up 100 percent.
Among key category expansions, customers responded "exceptionally well" to outerwear offerings in the quarter in women's as well. Rain and OTC (Office Travel Commute) styles showed strength earlier in the quarter with heavier-weight styles accelerating toward the end of Q3.
In bras, Lululemon entered the high-support segment with the Run Times range in Q3. Said Choe, "We continue to believe the opportunity in high support is meaningful for us and you'll see us continue to build out this offering in 2020."
Lululemon also generated a successful collaboration in the quarter with London based designer Roksanda Ilincic. The collection spanned 17 pieces and performed well in both North America and in international markets. Drawing particular attention was the designer's take on Lululemon's popular Defined jacket as well as the Infinity coat, which can be worn 26 different ways and retailed for $998. Said Choe, "What's exciting here is that this is another proof point which tells us that when we bring newness and innovation into the assortment, price doesn't appear to be a limiting factor."
Power of Three Plan Gaining Traction
McDonald detailed progress Lululemon is making on its Power of Three growth plan provided earlier in the year at its Analyst Day. Targets under the five-year plan include growing its core business in the low double digits annually, as well as doubling men's, doubling digital and quadrupling international businesses by the end of 2023.
The Power of Three's three growth pillars includes product innovation, omni guest experiences and market expansion.
On product innovation, McDonald called out the momentum in the pant category as both men's and women's comps in the quarter outperformed the overall chain. He said the 38 percent of men's overall gain was the largest increase of the year and also highlighted the successful expansion of bras and outerwear.
Discussing progress around omni guest experience, McDonald noted that the company "couldn't be more pleased with the initial performance" of its first experiential store that opened in the quarter in the Lincoln Park neighborhood of Chicago.
Lululemon's membership program was launched in Chicago and the membership goal was reached within one month. At Lincoln Park, one-third of members have taken sweat classes offered in the store with over 90 percent of them taking classes with Lululemon for the first time. The frequency of visits for both medium and high-value customers has increased significantly with the location. A second experiential store was opened at Mall of America in time for Black Friday.
On events, McDonald noted that Lululemon sponsored its first race in the U.S. in San Diego that drew more than 5,000 runners and sold out within 72 hours. In October, over 1,000 participants attended the third European Sweat Life Festival in Paris.
The online experience is being helped by new product display pages both online and within its mobile app as well as improving search functions supporting greater personalization. On the omnichannel front, 80 percent of orders placed online are now ready for customer pickup within one hour and twenty percent of those picking up make additional purchases at the store.
Regarding market expansion, McDonald reiterated the company still sees "considerable growth" in North America with its various store formats providing flexibility.  The chain just opened its largest store at 23,000 square feet across four-levels in Manhattan and has been "pleased with the performance to date."
Lululemon's local stores that between 1,000 to 2,000 square feet and make up the bulk of its stores; and larger co-located stores that add a full men's department, "continue to perform well." In Q4, Lululemon will have just over 50 seasonal locations and 30 percent of transactions in seasonal stores are from customers who haven't brought from Lululemon.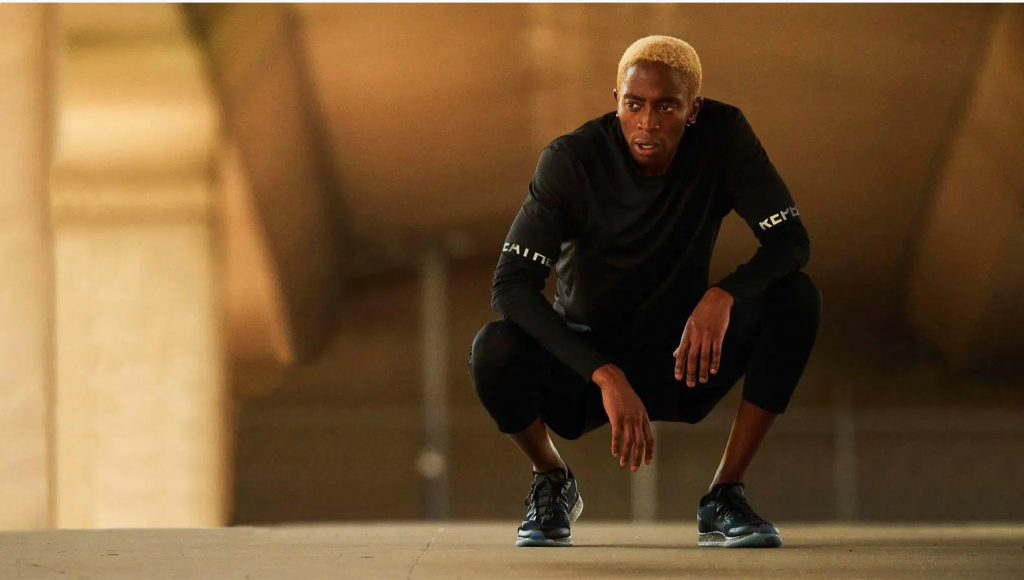 International sales expanded by 35 percent in the quarter. Europe grew 29 percent. A new store recently opened in the Marais district of Paris looking to build on the brand's successful store in St. Germain. This past week, Lululemon's first Norway store, in Oslo, opened.
In China, Lululemon will double its store base this year. The company is seeing continued momentum at more established stores and its first store located in Hangzhou Tower marked the best opening date performance to date of any store in China.
McDonald also thanked Stuart Haselden, Lululemon's COO who will be leaving Lululemon in early January to become CEO of the Away luggage start-up, for his efforts helping build the company. He added, "We have a number of experienced leaders ready to take on more responsibility."
For the full year, sales guidance was raised to a range of $3.895 to $3.91 billion based on a total comp increase in the mid-teens on a constant dollar basis. Previously, guidance called for sales in the range of $3.8 to $3.84 billion on a comp gain in the low teens on a constant dollar basis. EPS is now expected to arrive in the range of $4.75 to $4.78 for the full year, up from expectations between $4.63 to $4.70 previously.
In 2018, revenues reached $3.3 billion, comps grew 18 percent on a constant dollar basis, and EPS was $3.61.
For the fourth quarter, revenue is projected in the range of $1.315 to $1.33 billion based on a comp increase in the low double digits on a constant dollar basis. EPS is expected in the range of $2.10 to $2.13. In the 2018 fourth quarter, revenue was $1.2 billion, same-store sales grew 17 percent on a constant dollar basis, and EPS was $1.65.
Wall Street Reacts
Jim Duffy, who has a "buy" with a $273 price target, was impressed that the pants business is still comping above the company average as men's, omni-channel, and international present newer revenue streams. Duffy wrote, "We are bullish on the prospects for return on growth investments, and see the stock as deserving of a premium multiple."
Susan Anderson, at B Riley, who has a "neutral" rating with a $218 price target, wrote in a note, "We are impressed with LULU's ability to continue to innovate and create newness with a solid new product pipeline, which is driving market share gains. We also like LULU's growing men's business, category expansion, and int'l growth which we believe should continue to drive solid revenue growth over the next several years. However, we remain on the sidelines until we see a better entry point."
Cowen's John Kernan, who has a "buy" rating at a $250 price target, wrote, "Buy on any near-term trading weakness as we continue to see the brand as one of the best long-term narratives in retail. While we will miss Stuart Haselden, as he departs to become CEO of the Away brand, LULU is one the most attractive destinations for any executive in global retail, and the bench is already deep internally. Management seems increasingly confident in the China and Europe narrative, with emerging stores and brand activations across Tier II China as well as Paris."
Photos courtesy Lululemon