Goldman Sachs on Wednesday initiated coverage of the Apparel and Brands sector, rating Lululemon its "top idea" and initiating a "buy" rating on Yeti. In the active lifestyle space, the investment firm has a "neutral" rating on Canada Goose and Gap and a "sell" on VF Corp.
Among other stocks, Goldman Sachs initiated "buys" on Kontoor Brands, Ralph Lauren Corp., PVH Corp. and Levi Strauss. "Neutral" ratings were given on Capri Holdings and Tapestry. Casper Sleep was initiated at a "sell" rating.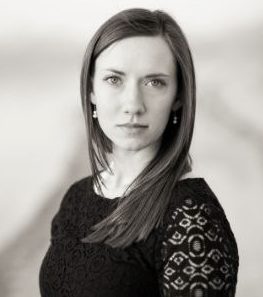 "As the sector emerges from an unprecedented eighteen months of volatility, the post-COVID-19 recovery period has been supportive for apparel and brands," wrote Analyst Brooke Roach, pictured right, in a note.
Roach noted that reopening momentum in apparel year-to-date had been enabled by the rollout of vaccines in the U.S., healthy revival of consumer demand and favorable supply/demand balances. Traffic levels have shown sequential recovery, and strength in online demand has continued.
"Past sector headwinds are currently acting as sequential tailwinds, with consumer traffic returning to stores, wholesale orders improving and the industry realizing reduced promotionality," wrote Roach. "We anticipate these will normalize. We are also closely watching incremental headwinds from rising costs of freight, inflating and raw material input costs and supply chain disruptions."
He also noted that the pandemic provided an opportunity for companies to accelerate structural shifts such as channel rebalancing and cost leverage optimization (divestitures/headcount reductions) that could support margin opportunities and fuel growth investments.
Roach added, "We anticipate a continued recovery in consumer apparel and accessory sales, where we see tailwinds from solid consumer balance sheets, a strong back-to-school and back-to-work season and a return to outside-the-home events to provide meaningful top-line momentum despite ongoing pressure from tourists and traffic. We believe companies have guided conservatively and consensus estimates are light, suggesting continued upside to numbers into 2H."
Nonetheless, Roach noted that stocks in Goldman's coverage group are now largely trading at or above pre-COVID-19 levels after seeing strong recoveries since the pandemic emerged and is urging investors to "stay selective" on stocks in the space.
Roach said she preferred brands with exposure to high growth categories (such as active) or product cycles that are gaining momentum (premium/luxury/outdoor/denim). Examples of this include active and outdoor, including Lululemon, Yeti and Gap's Athleta chain.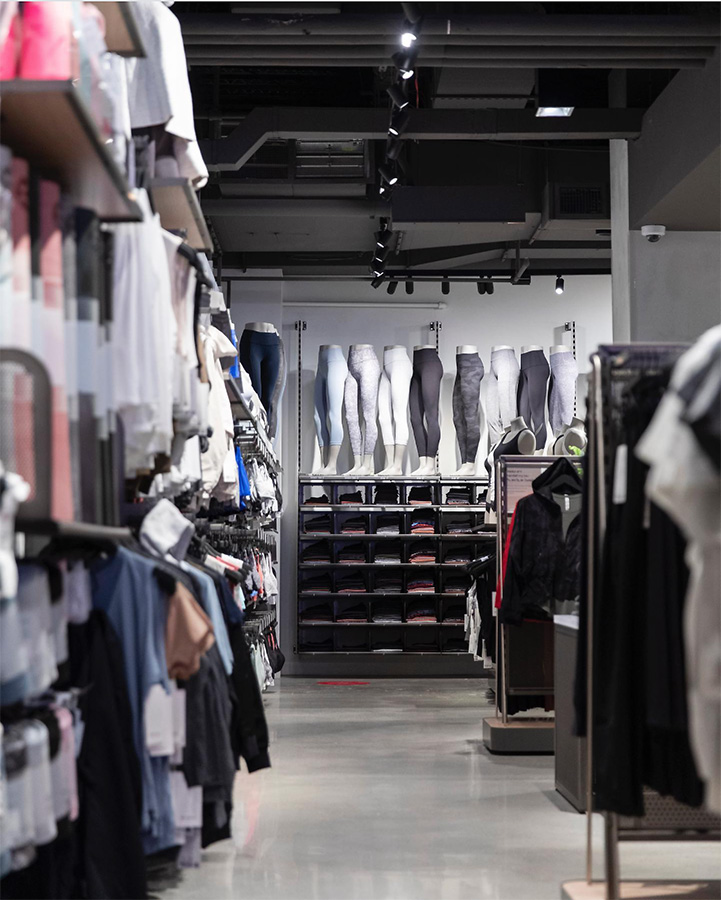 Goldman's coverage also favors brands with momentum and strength. Roach said, "We look for evidence that a brand is top of mind, has control of distribution, is driving consumer connection, and is maintaining its position through innovation. We introduced our consolidated brand momentum tracker in this report, which screens for several of these variables."
Another priority with stock selection is channel control. The pandemic accelerated the shift to direct-to-consumer (DTC) digital, and Goldman believes brands with strong control of distribution have a greater opportunity to connect with consumers and control critical areas of brand perception, including pricing, promotionality and product presentation. 
Roach wrote, "Critical within this shift is that many brands successfully drove an inflection in the profitability of DTC.com over the last year. We are most constructive on brands where DTC.com channel shift drives wholesale profit pool recapture (i.e., they are not deleveraging their own stores as the donor channel)."
Finally, Goldman is closely tracking margin opportunity as structural changes during the pandemic are leading a shift toward leaner organizations into 2022 and beyond. Several newer firms under Goldman's coverage have new leadership taking a fresh view on driving profitability.
Among stocks in the active lifestyle space, Roach wrote:
Lululemon

 was initiated with a "buy" rating at a $447 price target against Tuesday's close of $370.77. "This structural winner accelerated market share gains and invested for growth during COVID-19, and we believe the brand is better positioned to drive long-term top and bottom-line growth. We see emerging tailwinds from accelerating men's, international, membership, footwear, and long-term opportunity from Mirror to drive durable outperformance."

Yeti

 was initiated at a "buy" rating at a $113 price target compared with $92.32 at Tuesday's close. "Premium lifestyle brand where current product categories have momentum (near-term upside from channel restocking), and we see upside from emerging strength in new categories and geographies. Ongoing DTC shift fueling margin and ROIC expansion."

Gap

 was initiated at a "neutral" rating at a $35 price target against Tuesday's close of $31.49. "Transformational changes executed throughout the pandemic are now well-understood. Athleta strong and Yeezy Gap collaboration a potential driver of recovery at Gap brand, but we believe this is offset by the potential for fading merchandise margins into 2022 on normalizing promotionality."

Canada Goose

 was initiated at a "neutral" rating at a $57 price target versus Tuesday's close of $41.72. "Strong local customer luxury demand and potential for a healthy winter coat cycle drive recovery in sales and long-term upside from footwear launch. However, this is offset by fading brand momentum indicators in key markets, international tourism headwinds and a full valuation."

VF Corp.

 was initiated at a "sell" rating at a $79 price target, down from $81.77 at Tuesday's close. "We see rising competitive pressures and normalizing brand heat for Vans, which we believe will constrain sales and margin growth into 2022. While other brands have momentum, TNF (The North Face) is up against tough compares, Timberland growth comes at lower margins, and the Supreme upside is capped to retain scarcity."
Photos courtesy Goldman Sachs, Lululemon