Founded in 2020 by Professor Yi Cui, director of Stanford University's Precourt Institute for Energy, startup textile innovator LifeLabs recently rolled out a new line of thermally-efficient material designed to maximize comfort and performance while reducing energy usage — both for the wearer and in the manufacturing process.
Its materials, CoolLife and WarmLife, streamline the supply chain using fewer materials and energy and emitting no toxic chemicals.
The company claims the fabrics also lower a wearers' energy footprint. The first-ever material to integrate low-density polyethylene (LDPE) in apparel, CoolLife is infrared transparent and thermally conductive, letting wearers tone down on their air conditioning at home. WarmLife reflects body radiation back using a nano-coating of aluminum, making it lighter and more packable while providing a plus 10-degree Celsius benefit over conventional fabrics.
To bring it to market, LifeLabs hired industry veteran Scott Mellin as CEO. Mellin, who drove the development of Futurelight product as the global GM of The North Face's Mountain Sports division, told  SGB Executive the company's focus is on "lowering personal energy usage through the most efficient cooling and warming thermal regulators in the industry."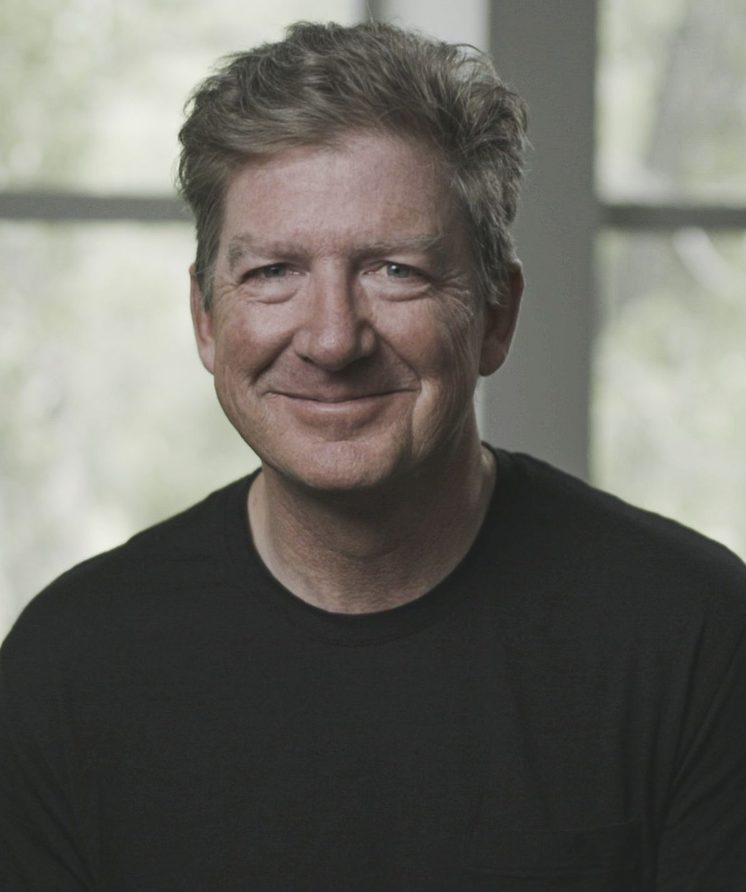 Why and how did you end up at LifeLabs? I was originally contacted by a recruiter who said he'd been doing exhaustive research for a client and that I was the only person in the world who had a deep understanding of nanotechnology and apparel. I corrected him and said there are actually four people — all of whom now work with me at LifeLabs. My role at The North Face was in limbo with no budget and no team. When I learned that I wouldn't get any innovation funding until 2023, I resigned that day and joined LifeLabs the following month.
Are you psyched to be with a smaller start-up, and is it easier to get new products like this to market with a smaller brand? I'm a builder, not a fixer. It's incredibly fun to build from scratch. There are no politics, no incumbent old-school processes, no assholes in the way. We can invent everything with an open mind and focus on the purpose of the brand. And yes, it's way faster to get products to market in a smaller brand. We delivered our first collection in six months—that's a year and a half faster to market than in my previous brand.
How is your current role different than what you did at TNF? In my previous role, I was largely focused on developing product innovation. I did FutureLight, the Advanced Mountain Kit, Vectiv footwear and forced sustainable changes into the brand like ThermoBall Eco. I'm very proud of that work. So, LifeLabs, in that sense, is very similar. We are problem solvers and disrupters, leveraging innovation to create a better consumer experience. However, we are solely focused on delivering meaningful technologies that transform experiences. Every single product has a technology story in this brand. This is not a logo-wear brand. My role is very much focused on developing the brand vision, building a world-class executive team, fundraising, and media/investor communication. We've built an amazing culture focused on creativity.
Is Stanford Professor Yi Cui truly revolutionizing outdoor apparel with this? When I first met Yi, I was really surprised by how humble and grounded he is. He has such an incredible roster of patents across a broad field of industries and was just awarded the Global Energy Prize for his work in energy transformation. Yet he's a great partner, and we both teach each other a lot given our vastly different expertise. Our first drop of product has little to do with the outdoor industry, which surprised a lot of people. By design, we've focused initially on the broader opportunity in lifestyle apparel. But the collections for the outdoor consumer are coming and it will shift the landscape significantly.
Why is this new material so revolutionary? LifeLabs is a material sciences company focused on delivering better human comfort and enabling consumers to lower their personal energy use. Quick fact: More than 90 percent of the average consumer's life is spent indoors and the largest use of home/building energy is the HVAC system. Our materials are revolutionary in that they're designed to enable consumers to lower their use of air conditioning and heating systems. Heating and cooling ambient air is much less efficient than heating or cooling the body. That's the origin story, and it's a highly differentiated brand positioning based on consumers' desire to lower their personal carbon footprint. Just a +2/-2-degree Celsius change in thermostat settings will save nearly a half-ton of carbon a year. How we apply these materials to sport will be a radical departure in the consumer's system of dress.
Why launch it as a start-up rather than approach a larger existing brand with it? We're builders. I've built a world-class team around the strategy of bringing these technologies direct-to-consumer across the dimensions of sleep, sport and everyday apparel and accessories. As a DTC brand, we can go extremely fast. At the same time, we are talking with brands large and small on an exclusivity basis. Our partner strategy is developing constantly, but it won't look anything like a fabric trading company.
Tell us about CoolLife. Its material lets your body's infrared radiation pass through without being blocked? Simply said, we're the first company to commercialize low-density polyethylene (LDPE) into apparel. It's a remarkable material that is rather difficult to work with in the supply chain. As humans, we are constantly emitting infrared radiation. LDPE has unique polymer chemistry that enables 100 percent of your IR to escape thru the textile. Most of our testers have been blown away by the higher quality sleep and the all-day comfort they experience with CoolLife.
And what about its thermal conductivity? What does that mean and how beneficial is it for apparel? In the case of CoolLife, the thermal conductivity of LDPE translates into continuous cooling at the skin of -2 Celsius. While some other materials offer cool touch but then warm-to-skin temp, only CoolLife offers continuous cooling for the duration of use.
And how about your WarmLife material. It reflects body radiation back via a nano-coating of mixed metals? WarmLife is an IR-reflecting technology that very efficiently traps and reflects IR and heat back to the user. It's the basis of our insulation strategy but also enables us to create completely new classifications of products that no brand has ever deployed before.
What metals and how hard are they to apply? We use aluminum via a vapor deposition process at a nominal thickness of 50nM. That's about the amount of aluminum in one-half of a paper clip. The process is challenging, but it yields such a great benefit in terms of CLO (the measure of thermal resistance), no change in the breathability, or CFM, of the nominated substrate, and an almost zero weight delta.
Does the company state it achieves the same warmth as insulated jackets by using 30 percent less material? Yes, the reflective effect allows us to use 30 percent less insulation to maintain the same CLO value as a non-WarmLife product. That's 30 percent virgin or recycled insulation saved from use, adding better drape, packability, and wearability. And we continue to push that 30 percent number even higher. Wait till you see what we are launching on November 30.
Anything more you can tell us on that? Nope, you'll have to wait until the embargo date. But it's exciting.
Any big hiccups and/or delays from COVID with its development? When I joined in April, I said we would launch on October 1. COVID delays knocked us back three weeks to October 19, so that's not too much delay. That's really the result of an amazing Global VP of Supply Chain, Vijay Somasundaram, and his relationships across the world to keep us on track.
What's your sales channel program look like and how has the feedback been so far? We're a DTC eCommerce company, which has been our strategy since day one. It enables us to go extremely fast and own the communication with the consumer.
Photos courtesy LifeLabs/Scott Mellin