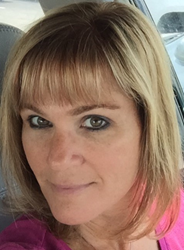 LCI Brands, which owns Lewis N. Clark and UrbanGear, has hired Elisa Kuri as its new director of national accounts.
The company's brands also include Cabeau, GoGirl, humangear, MosRepel, No-Jet-Lag, Pomchies, tugo and Wrinkle Wiz.
Kuri has worked at organizations like Northwestern Golf Company and Maurice Sporting Goods as their national account manager and national sales manager respectively. In these roles she worked with companies such as Dunham's, Big 5, Amazon, and Bed Bath and Beyond.
She has also managed outsides sales forces of 50+, specialized in increasing account bases, and consistently increased revenue. At LCI Brands, she will handle key accounts and select sales representatives and organizations.
"Elisa's key account experience and leadership skills are an ideal fit for our new sales initiatives and will contribute to our continued growth in the travel and outdoor industries," said Ray Roos, vice president of sales.
She will report directly to Roos and start on July 24.
Photos courtesy LCI Brands