Kohl's Corp. lowered its guidance for the full year despite reporting second-quarter earnings that easily topped Wall Street estimates.
Kevin Mansell, Kohl's chairman, chief executive officer and president, said, "Our sales improved over our first quarter results, but were below our expectations. We are encouraged by the performance of juniors and young men's as we enter the Back-to-School season. Our inventory management initiatives helped us to achieve a strong increase in gross margin with ending inventory per store down significantly from last year. Our associates throughout the organization continue to effectively manage expenses in response to changing sales trends and I appreciate all of their efforts."
Dividend
On August 9, 2016, the Kohl's Board of Directors declared a quarterly cash dividend on the Company's common stock of 50 cents per share. The dividend is payable September 21, 2016 to shareholders of record at the close of business on September 7, 2016.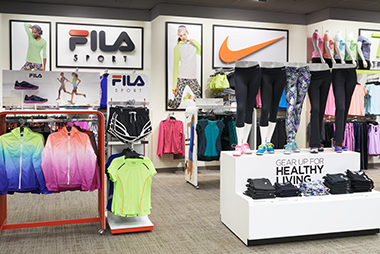 Store Update
Kohl's ended the quarter with 1,150 Kohl's stores, 12 Fila Outlet stores, and three Off/Aisle clearance centers in 49 states, compared with 1,164 Kohl's stores at the same time last year.
Earnings Guidance Update
The company now expects its fiscal 2016 diluted earnings per share to be $3.12 to $3.32 per diluted share. Excluding impairments, store closing and other costs, fiscal 2016 diluted earnings per share is expected to be $3.80 to $4.00, compared to the company's prior guidance of $4.05 to $4.25.
Photo courtesy of Kohl's.