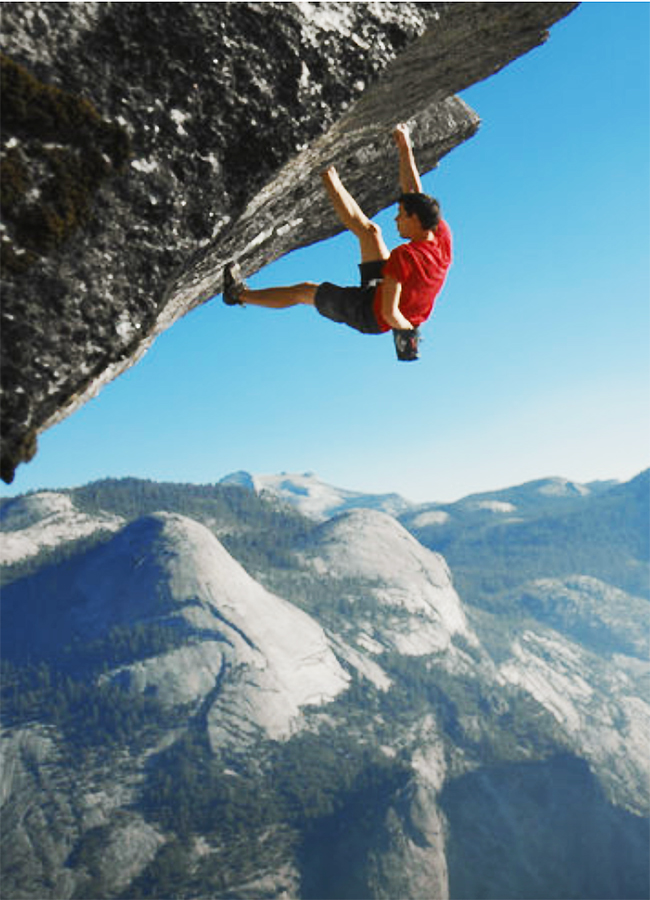 Every day there is another story regarding the short- and long-term effects of head injury and other brain trauma associated with not protecting your head during sport.
Evidence shows that a concussion may harm your thinking abilities—both immediate and long-term. And injuries suffered at a young age have been linked to increased risk for dementia, including Alzheimer's, during the aging process.
Climbers are no exception. Even if you have confidence in your climbing ability and emotional control in the face of danger, wearing a helmet could save your life.
In an effort aimed to bring awareness to the importance of protecting your head while climbing, Petzl partnered with The Craggin' Classic Series to send an important message to climbers: Wear a helmet.
"One of the guiding pillars at Petzl is providing expert knowledge and resources for the vertical world, and having our athletes be able to share their expertise on behalf of Petzl with the larger climbing community through the Craggin' Classics events ties right into the heart of our brand." – Adam Peters, sport event and team specialist, Petzl.
Showcasing the brand's ongoing commitment to educate and improve safety for climbers, Petzl is going on tour to educate climbers on the importance of wearing helmets at the climbing crag. This educational tour is part of the American Alpine Club's Craggin' Classic Series—the country's only nationally touring, grassroots climbing festival which travels to seven world-class climbing locations around the country.
The tour kicked off at Smith Rock State Park in Oregon on September 14, where Petzl demonstrated its line of helmets with TOP AND SIDE PROTECTION that guarantee a certain level of protection from side impacts during a fall and not just from falling rocks from above.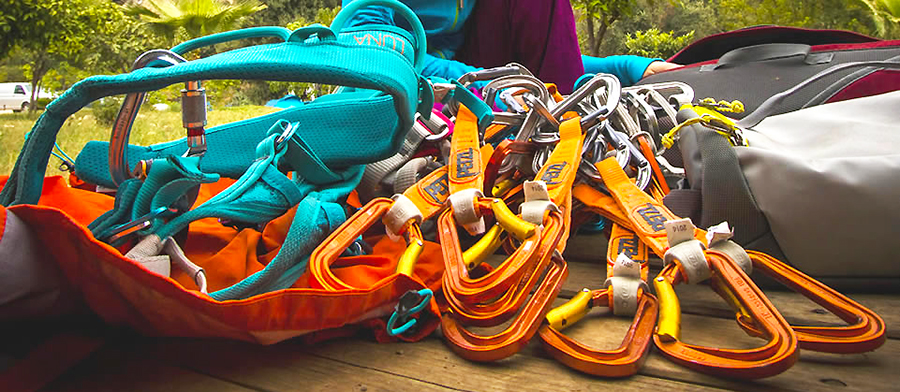 "We specifically hand-picked these festivals because they primarily take place at single-pitch sport crags where it is normally taboo to wear helmets. We want to foster awareness around the idea that helmets don't only protect against falling rock from above, but that even while sport climbing, they help guard against side impacts that result from falling." — Ben Eaton, marketing manager, Petzl.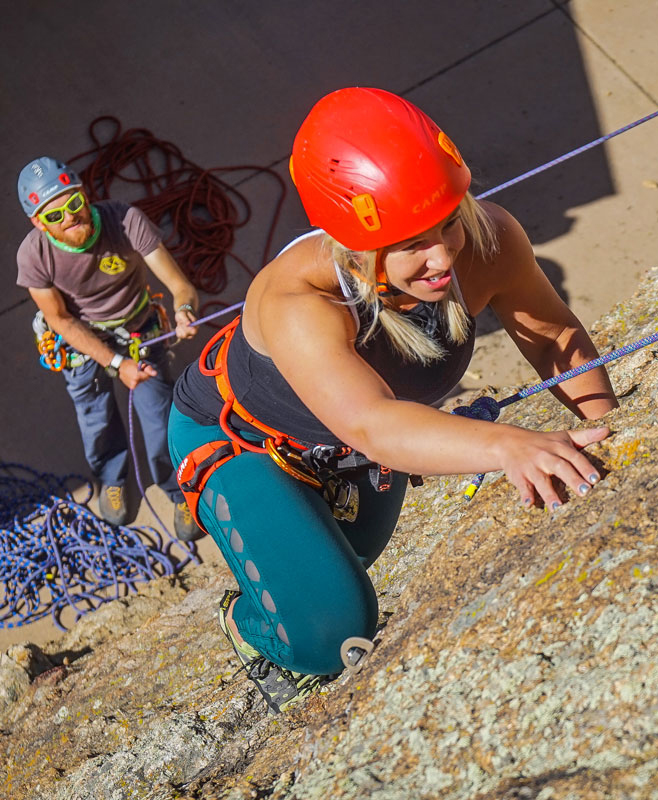 Below are dates, locations and information on the Petzl athlete-led clinics.
New River Gorge, West Virginia | September 21-23
Jessa Goebel will host a Rock Your Rack Women's Only clinic that will go over basic crack climbing skills and technique—from thin to wide cracks and everything in between. Participants will learn to place gear efficiently as well as some handy gear tricks. Dru Mack will conduct an Advanced Sport Climbing Skills clinic that focuses on refining skills and learning a few new techniques to apply to red points. Karsten DeLap, owner of Fox Mountain Guides, will lead a "Mystery Clinic" designed for climbers of any ability to create the clinic they want on the spot.
---
Rumney, New Hampshire | October 5-7
Jay Conway, local Rumney climber, will host a Petzl-sponsored clinic. Conway has intimate knowledge of Rumney, its rock, history and personalities.
---
Devil's Lake, Wisconsin | October 12-14
Jamie Finlayson will lead a Better Bouldering clinic focused on goal setting and strategy for achieving those goals. Creating a plan of attack is imperative to climbing success when you've got limited time to train. This clinic will aim to step up your bouldering game.
---
Shelf Road, Colorado | October 19-21
Chelsea Rude will lead a Movement For Women clinic focused on developing a solid foundation technique to make you a more efficient climber. Some technical things that will be discussed are footwork, hip movement, pivoting along shoulders, minimize pulling and maximize pushing. In addition, Rude will talk about fear and demystify some 'what ifs' in the fear of climbing.
---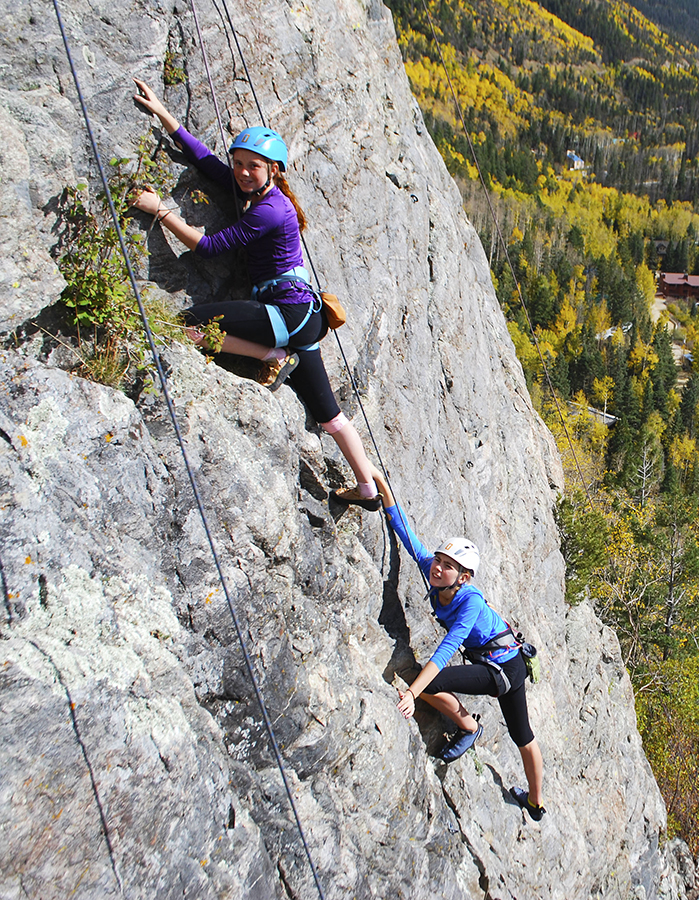 Moab, Utah | October 26-28
To be determined.
---
Bishop, California | November 2-4
Daniel Woods will lead an Advanced Bouldering clinic identifying common themes that prevent climbers from sending, then work through options to overcome plateaus, mental obstacles and address physical strength/technique. Nathaniel Coleman will also lead an Indoor Bouldering Translated To Outdoor Success clinic to help participants develop a strategy for their outdoor bouldering sessions and identify techniques for transforming indoor skills to outdoor success. Coleman will also cover key elements of indoor training that transfer well to outdoor climbing.
---
The Craggin' Classic Series was founded by the American Alpine Club to gather the climbing community at world-class cragging destinations across the country to celebrate fellowship, enhance skills and education and take ownership in preserving and caring for climbing landscapes. The series is upheld by three pillars. For more, visit americanalpineclub.com. Lead photo courtesy Petzl