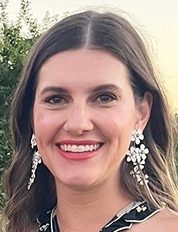 SGB Media, LLC, home to the SGB Update, SGB Executive, SGB Today, SGB Jobs and SGBonline.com business-to-business media properties serving the global active lifestyle market, has announced that Katie O'Donohue has re-joined the company as associate publisher, effective immediately.
"Katie and I worked together for nearly eight years, starting in 2008 at SportsOneSource, LLC," said James Hartford, publisher and editorial director, SGB Media. "It is great to have her back with us today to help support the business development efforts at SGB Media as we expand the business at the leading active lifestyle industry digital business information and news platforms. Katie brings a great combination of work ethic, team commitment and relationship-building skills that have served her well during her 15-plus years of experience in this space.
"Re-joining SGB Media feels a lot like coming home. Jim helped launch my career in the active lifestyle industry over fifteen years ago, and my time in this market has been a wonderful ride," O'Donohue shared. "SGB Media has always been the leader and voice of the industry, delivering breaking news, executive analysis and key insights. For many, SGB Update is as essential as their first cup of coffee or tea. I am excited about the future of SGB Media and what we can accomplish together."
In her new role, Katie will personally handle a territory of brand and non-endemic accounts in the U.S. market while helping manage the day-to-day publisher responsibilities at SGB Media. She has taken the lead in SGB Media's new PR Partner Plus program that enables brands, service providers and PR Agencies to elevate their brand and marketing messaging to the 60,000 subscribers across the SGB Media platform.
Katie can be reached at katieo@SGBonline.com or 828.244.3043.