By Thomas J. Ryan
Johnson Outdoors Inc. reported steep declines in profits and revenues in its fiscal third quarter ended June 26 but indicated orders have increased significantly in May and June in its Fishing, Watercraft Recreation and Camping segments as quarantined-consumers head outdoors for recreation. Helen Johnson-Leipold, chairman and CEO, said on a conference call with analysts, "At this time, we are working overtime to keep pace with continuing demand in all three of these businesses."
The most challenging segment for the company is Diving where travel restrictions continue to limit accessibility.
Johnson-Leipold added, "As mandates ease and waterways in campgrounds open up again, the great outdoors is providing people exactly the kind of experience they are eager for recreational activities that are rejuvenating to the mind, body and spirit and safe to enjoy. Our purpose to inspire more and more people to get out there and experience the awe of the great outdoors is more important than ever."
In the quarter, earnings were down 41.7 percent to 41.6 percent to $12.9 million, or $1.27 per share. Revenues declined 21.5 percent to $138.4 million due primarily to lower sales volume due to COVID-19-related store closures.
Gross margin of 45.2 percent was flat to the prior-year quarter. Reduced efficiencies from COVID-19 shutdowns were offset by improved product mix and pricing.
Operating expense was down about $2 million in the quarter, driven by a $5 million reduction in volume-related expenses and a $2 million decline in advertising and promotion spending. Bad debt expense was up about $800,000 due to a customer bankruptcy. Operating income fell 53.9 percent to $12.9 million from $28.0 million.
Among segments:
Fishing sales fell 19.9 percent to $102.7 million. Operating profits were down 21.6 percent to $23.3 million;
Camping sales dropped 34.4 percent to $9.7 million. Operating profits were down 64.2 percent to $828.000 from $2.3 million;

Watercraft Recreation

sales rose 17.3 percent to $15.3 million. Operating profits nearly tripled to $13.0 million from $380,000.
Diving sales dropped 47.2 percent to $10.7 million. The Diving segment showed a loss of $2.6 million against income of $1.44 million a year ago.
Watercraft Recreation Bangs Out 17 Percent Gain
Johnson-Leipold said the Watercraft segment benefited from new product innovation and positive market dynamics. On the innovation side, she noted strong demand for the new Old Town Sportsman line of fishing kayaks. She said, "The fishing kayak segment is one fastest growing in the paddle market, and we've taken innovation to a whole new level in this segment with this pioneering line of power, pedal and paddle fishing kayaks tailored to meet unique wants and needs of every kind of anglers."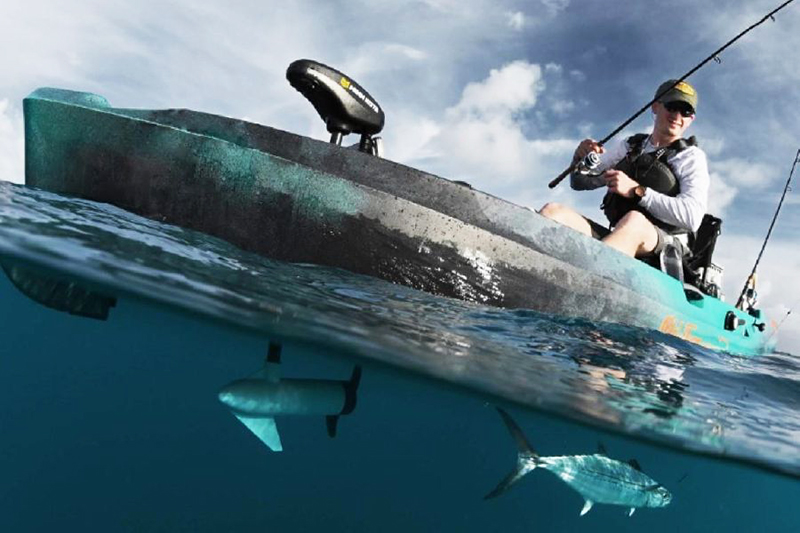 The new Old Town Sportsman Autopilot won the 2020 "Best of Show" honors as well as this year's "Best Boats and Watercraft" award. The watercraft, part of Old Town's new line of power, pedal and paddle fishing kayaks, utilizes a GPS-enabled Minn Kota trolling motor to propel, maneuver and "anchor" the kayak with its Spot-Lock Technology. This marks Johnson Outdoors' third ICAST Best in Show honor in the category in the past five years. Brands in the segment also include Ocean Kayak and Carlisle.
Johnson-Leipold added, "While the Sportsman line is generating a lot of excitement in the market and off to a great start, the overall appeal of on-the-water recreation this year is also giving a big lift to sales across our entire watercraft recreation portfolio. And we're leveraging our growing capabilities in digital marketing and data analytics to maximize this opportunity."
Eureka And Jetboil Both Seeing Healthy Demand
Camping is also benefiting from the outdoors increasing appeal, but the sales benefit was delayed because state and national parks were closed early as part of the response to COVID-19 while waterways were more accessible according to Johnson-Leipold.
She said, "Camping markets have begun to rebound as more campgrounds and parks reopen. Both Eureka and Jetboil are benefiting from the heightened interest in camping of all sorts from the backyard to backcountry. Cooking is an essential element of great camping experience and Jetboil, the world's number one brand of cooking systems, is poised for continued growth when camping markets fully recover."
Fishing Recaptures Momentum In May
Fishing, its largest segment, saw strong demand throughout May and June, but it was not enough to offset the impact of COVID-19 in April resulting in a 20 percent decline in sales. Johnson-Leipold said, "Fishing got off to a very strong start this year. And, since April, sales have continued to surge in virtually every category and channel. We're working hard to end the year as strong as we started."
At ICAST, the Humminbird CoastMaster won "Best Electronics" honors resulting in nine ICAST "Best of Electronics" awards in the last ten years. The tool provides more information, detail and greater clarity in customizable chart views to enable saltwater anglers to identify and navigate the most productive fishing spots. The Minn Kota Raptor Shallow Water Anchor grabbed "Best Boating Accessory" honors. And a breakthrough was seen with the launch of the MEGA 360 Imaging from Humminbird, the first and only sonar technology that sweeps 125 feet around the boat.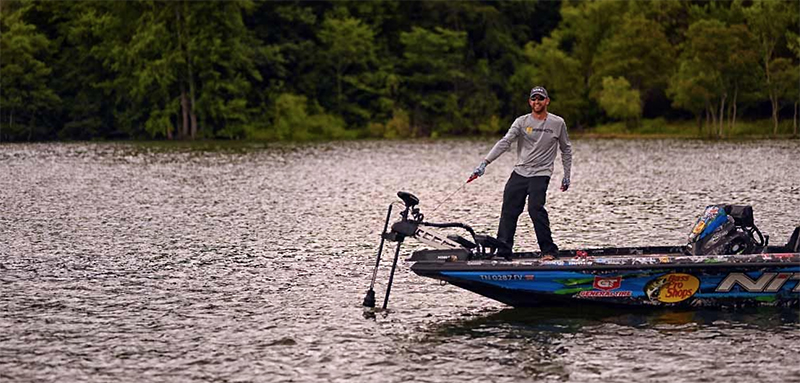 Diving Impacted By Global Distribution Challenges
The Diving segment, which includes the ScubaPro line, was the first segment to be affected by stay-at-home mandates as it has the most global distribution.
"In Diving, our near-term focus is on growing shares in a down market and to better position ScubaProC for growth in the post-pandemic global market recovery," said Johnson-Leipold. "ScubaPro is the world's most trusted dive brand, and we will be there for divers once the market recovers. Near-term, the biggest challenge we face is keeping pace with strong demand in Watercraft, Fishing and Camping as we continue to operate under strict procedures and protocol to keep our employees safe and to mitigate the spread of COVID-19."
Going forward, the company will look to build on the positive momentum of its Fishing, Watercraft Recreation and Camping brands through the end of the year although officials noted its difficult to determine how long the heightened demand for outdoor activities will last.
David Johnson, VP and CFO, said on the call, "At this time in prior years, sales and production would be slowing down in anticipation of the season coming to an end. But this year, demand in three businesses remains high, production is in full swing and if the weather cooperates, customers are preparing for the season to have a longer tail. While we're pulling out all those stops to end in the year strong, right now there are too many unknowns to give us a clear picture on how the full year will shake out."
Photos courtesy Johnson Outdoors