By Thomas J. Ryan
Newell Brands said sales at its Outdoor & Recreation segment, which includes Coleman and Marmot, fell 20.3 percent in the second quarter, but Coleman's sales have revived since June as interest in camping has taken off. Two industry executives, Jim Pisani and Bill Kirchner are guiding the category's turnaround.
The segment also includes Aerobed, Bubba, Campingaz, ExOfficio, Contigo, and Stearns.
In the quarter, sales in the Outdoor & Recreation segment reached $353 million against $443 million a year ago. The decline reflected a core sales decline of 21.5 percent and the impact of unfavorable foreign exchange.
Reported operating income in the segment was $25 million, or 7.1 percent of sales, compared with $40 million, or 9.0 percent of sales, in the prior-year period. Normalized operating income was $33 million compared with $53 million in the prior-year period. Normalized operating margin was 9.3 percent compared with 12.0 percent in the prior-year period.
"COVID-19 hit this business hard in Q2 as national parks, campsites, etc., were closed," said Ravi Saligram, who was appointed Newell Brands' president and CEO, in June — the former CEO of Ritchie Bros. and OfficeMax.
Saligram said the beverage business was "unfavorably impacted due to the lack of mobility and people working from home" as Contigo and Bubba are positioned as "on-the-go" brands.
In the technical apparel business led by Marmot, sales significantly declined "as did the entire apparel category," said Saligram.
On a brighter note, as lockdowns began to lift, the Outdoor & Recreation segment experienced a resurgence in the U.S. with point-of-sale growth beginning in June and which continued into July.
The camping category, including stoves, grills, tents, and shelters has seen strong growth recently, and in June, the segment resumed growth in Asia, an important geography for the Coleman brand. Saligram said the company remains excited about the Coleman's Skydome redesign tent and the hard cooler refresh that was launched earlier in the year. Marmot plans to launch its Warm Tube insulation technology line in October.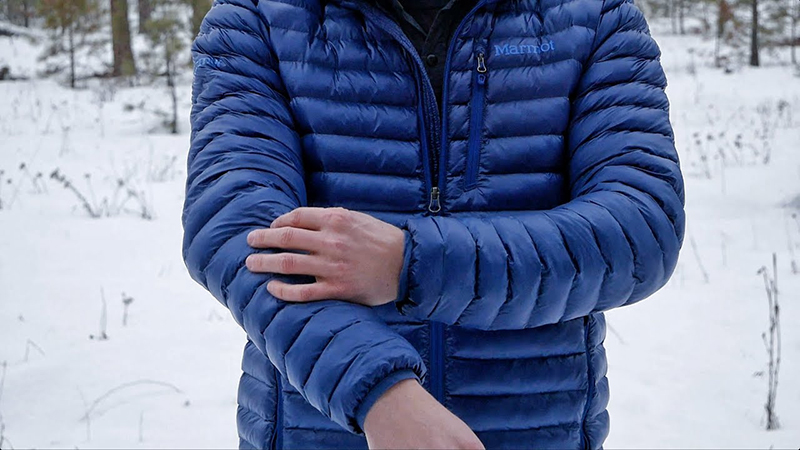 Saligram said, "We have strong new leadership in Outdoor & Recreation, but I believe it will take them some time to turn around this business in the persisting challenges."
Asked by an analyst to elaborate on the Outdoor segment, Saligram said the business was initially "hit pretty badly by COVID-19" due to store closures, but the segment's overall fundamentals "got screwed up" by moves by prior management, particularly at Coleman. He remarked, "Great brand, great equity, but we've made mistakes, unfortunately, in the past, and we're now working through them."
He noted that Coleman is being "squeezed" by high-end competition like Yeti at the upper end as well as less-expensive, private-label offerings that have come out "from a very large retailer," implying Walmart with its aggressive push behind the Ozark Trail line.
Saligram added, "So, what we've got to do on Coleman is how do we get the innovation pipeline going." He said Coleman is seeing a "pretty good refresh" in the responses to its hard coolers reset and Coleman's two new tents are being well received, including  Walmart. He expects the category will continue to benefit as parks open up and more families head-on road trips and camp more.
He also noted that Newell earlier in the year hired two "true outdoor people" in Jim Pisani, now business unit CEO, Outdoor & Recreation and Bill Kirchner, SVP sales & business director Outdoor & Recreation, and "they've already started having an impact."
Prior to joining Newell, Pisani served as the global brand president of Timberland. Kirchner was formerly VP and GM, Americas for Amer Sports which owns Wilson, Louisville Slugger, DeMarini, EvoShield, Salomon, Arc'teryx, Atomic, Suunto, Mavic, and Enve.
Saligram added about Coleman, "If I sounded a little pessimistic on the prepared remarks, it was not meant to be. It's just saying, look, there are some fundamentals we need to fix. It's going to take some time."
Christopher Peterson, CFO and president, business operations, added that Coleman has recently benefitted from the stay-at-home and outdoor trend, "and we're seeing that clearly in the point-of-sale data." He also noted in the 2008 recession, Coleman did gain market share because of the brand's positioning and more families took staycations.
Peterson said the Contigo container business remains a "little more under pressure than the outdoor business" but, Saligram expects said Contigo's growth to revive as more workers head back to offices. The technical apparel business "has probably been the hardest hit of any of the businesses from a category growth standpoint," added Peterson.
Photos courtesy Coleman/Marmot