Shares of Lululemon Athletica and Under Armour were under pressure on Monday after downgrades by Jefferies. Analysts led by Randal Konik said Lululemon faces tough comparisons and "rising competition" while Under Armour is being sidetracked by "management volatility and lagging fundamentals."
Konik wrote that an increased emphasis on fitness and rising casualization in the workplace should help the athletic apparel and footwear sector grow. Nonetheless, it could slow growth against difficult comparisons over the next several quarters, and COVID "likely pulled forward demand" for the overall industry, with Lululemon being "one of the biggest beneficiaries."
As a result, Konik sees risks to Lululemon meeting consensus estimates ahead "as competition rises and headwinds grow."
On competition, Konik wrote that LULU increasingly faces "an ever-crowding space" of competitors, including Alo, Athleta, Rhone, Vuori, Nike, and Adidas. He said consumers looking to save money in an inflationary climate might create opportunities for share gains by others. "In the current inflationary environment, we believe there are cheaper alternatives with similar qualities and characteristics to LULU's premium-priced products," wrote Konik.
Other potential headwinds for Lululemon include possible "meaningful" margin compression as high levels of inventory and the expansion of noncore categories resulting in increased markdowns and an unfavorable mix shift.
Konik said the Mirror carries more risks as the resurgence in in-person gym workouts has stalled at-home fitness growth. "We remain cautious on the Mirror segment, which we still believe will need to be written off and eventually disposed of in coming quarters," said Konik.
LULU's entry into footwear could also create more pressure on gross margins due to mix shifts and potential markdowns. The analyst added, "We believe there could be more distractions from the core apparel business, leading to possible execution risk."
Konik sees the longer-term consensus outlook will have to come down, and Lululemon's stock is "still expensive," trading at 29x FY22 earnings, despite the stock losing about 40 percent of its valuation year-to-date.
He lowered his rating on LULU to "Underperform" from "Hold" and slashed his price target to $200 from $375.
On Monday, shares of Lululemon fell $11.63, or 4.00 percent, to $281.76.
Konik lowered his rating on Under Armour to "Hold" from "Buy" and his price target to $10 from $20. Shares of Under Armour closed Monday at $8.62, down 35 cents.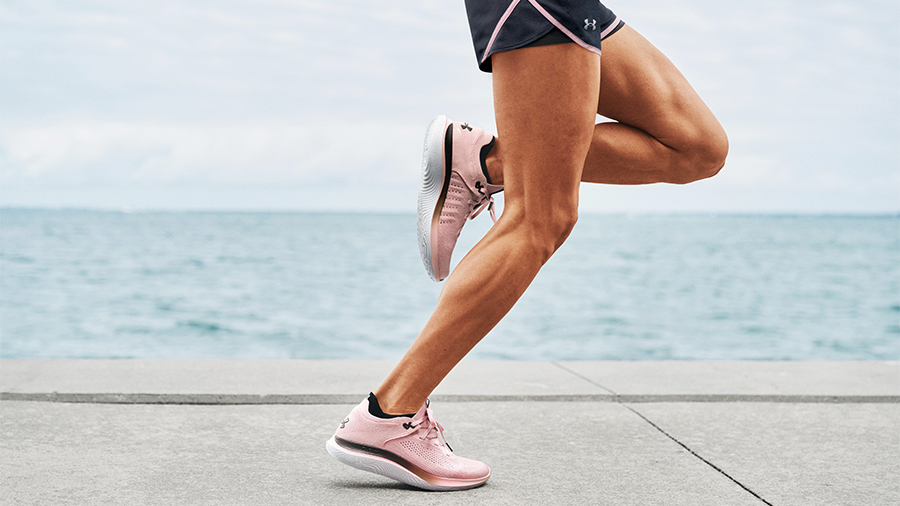 On Under Armour, Konik wrote that while he is encouraged by the progress the Under Armour brand has made in apparel and footwear, product introductions and strong underlying brand demand, revenue growth and margins have lagged peers. He added, "Additionally, we are cautious due to the recent management change as UAA's CEO, Patrik Frisk, is stepping down after taking over as CEO in January 2020."
With minimal positive catalysts ahead, the analyst expects UA's revenue growth to continue to lag peers. Jefferies sees Under Armour's growth rate at 6 percent in 2023 compared to about 11 percent at Nike and 9 percent at Adidas.
Konik noted that Under Armour's operating margin has also underperformed relative to Nike, Lululemon and Adidas for the past five years, and macro headwinds, including supply chain delays and elevated freight, will challenge further margin progress. Konik wrote, "While all companies are dealing with these issues, we believe there are other companies, such as Nike, that are better positioned to navigate this tough environment successfully."
Konik reiterated his "Buy" rating on Nike at a $155 price target. Konik wrote," NKE remains Buy rated for its global dominance and attractive valuation on recent pullback."
Shares of Nike closed Monday at $105.11, off $2.82.
Photos courtesy Lulemon/Under Armour