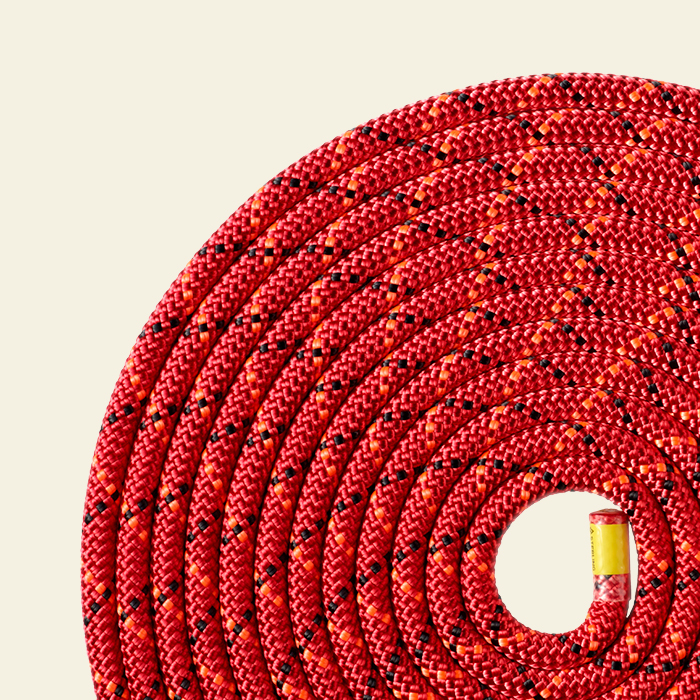 Every Sterling DryXP Climbing Rope Now Meets UIAA Standard
Writer: Travis Poulin
Many climbers prefer to have ropes that are dry treated. Some styles of climbing, such as ice climbing, require a dry rope. Sterling Rope has been manufacturing dry treated ropes for some time, but they have now reached a new level of quality following a decision by the UIAA, the International Climbing and Mountaineering Federation.
The process starts with Sterling's DryCore, which treats the rope's core fibers to prevent yarn-on-yarn abrasion and moisture absorption. This helps the fibers share loads more evenly and resist the negative effects of water. All of Sterling's dynamic climbing ropes have DryCore.
Some ropes are then subject to Sterling's new dry treatment called DeltaDry. All ropes labeled "Dry" now meet the UIAA standard, and ropes labeled "DryXP" exceed the standard.
So Why Is This A Big Deal?
To pass the UIAA test at a certified laboratory, the rope's amount of absorbed water must not be greater than 5 percent of the rope's weight. For comparison, a non-treated rope absorbs about 50 percent of water in this test, and ropes labelled as "dry" but lacking adequate treatments can absorb between 20 and 40 percent of water. Some of Sterling's ropes exceed the standard by more than 3 percent.
"The UIAA had to implicate this standard because manufacturers could claim dry treatment of ropes, but there was no standard or method to evaluate that," said Jim Ewing, product engineer, technical adviser for Sterling and renowned New England climber. "One manufacturer's 'dry' may not be as good as another. After a lot of discussion at committee level, the standard was created. Along with many companies, we didn't have a rope that would pass, so we came up with a method to get there."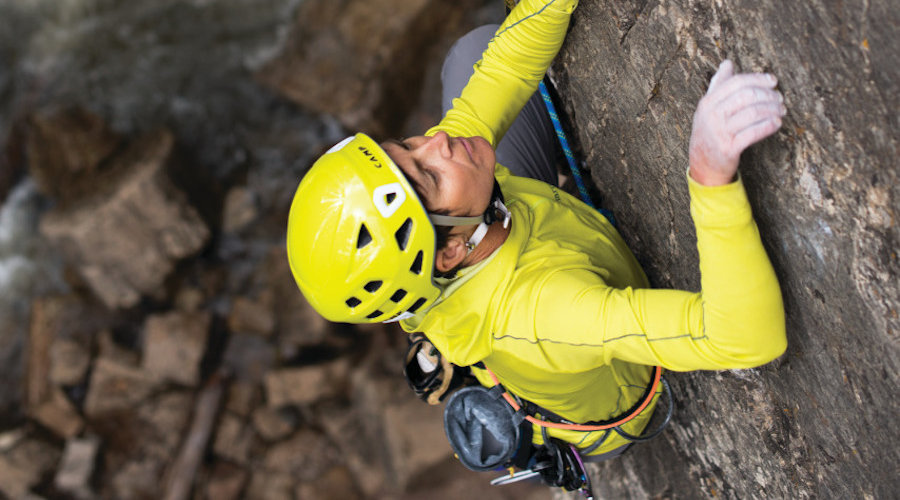 While the company is still tight-lipped about the actual process, Ewing said it involves treating every single strand (a climbing rope's core alone can have over 200 individual strands) individually to ensure there is no part of the rope that can absorb too much water.
"I think the standard is a way of holding rope manufacturers accountable," Ewing said. "If you claim it has dry treatment you have to prove it – the standard is the tool to prove it. From the consumer standpoint, when they purchase a rope they know that it has been tested throughout."
Ewing said one difficulty in the process was maintaining durability of the treated rope, which required numerous tests to ensure that the ropes were as tough as they are normally.
"Sterling's DryXP has exceeded my expectations with rigorous abuse of the Nano IX DryXP," said Angela Hawse, IFMGA/AMGA Guide and Sterling Team Member. "I've tested from ski mountaineering on the Antarctic Peninsula to climbing ice and alpine rock routes high in the Rockies. While dragging it across glaciers and testing it on wet ice climbs it has shed moisture like a freshly waxed car. Even on rough desert sandstone this spring it has withstood considerable abrasion, shown little wear and retained its solid hand after heavy use."
Photos courtesy Sterling