Is Minimal Footwear Ready For A Comeback?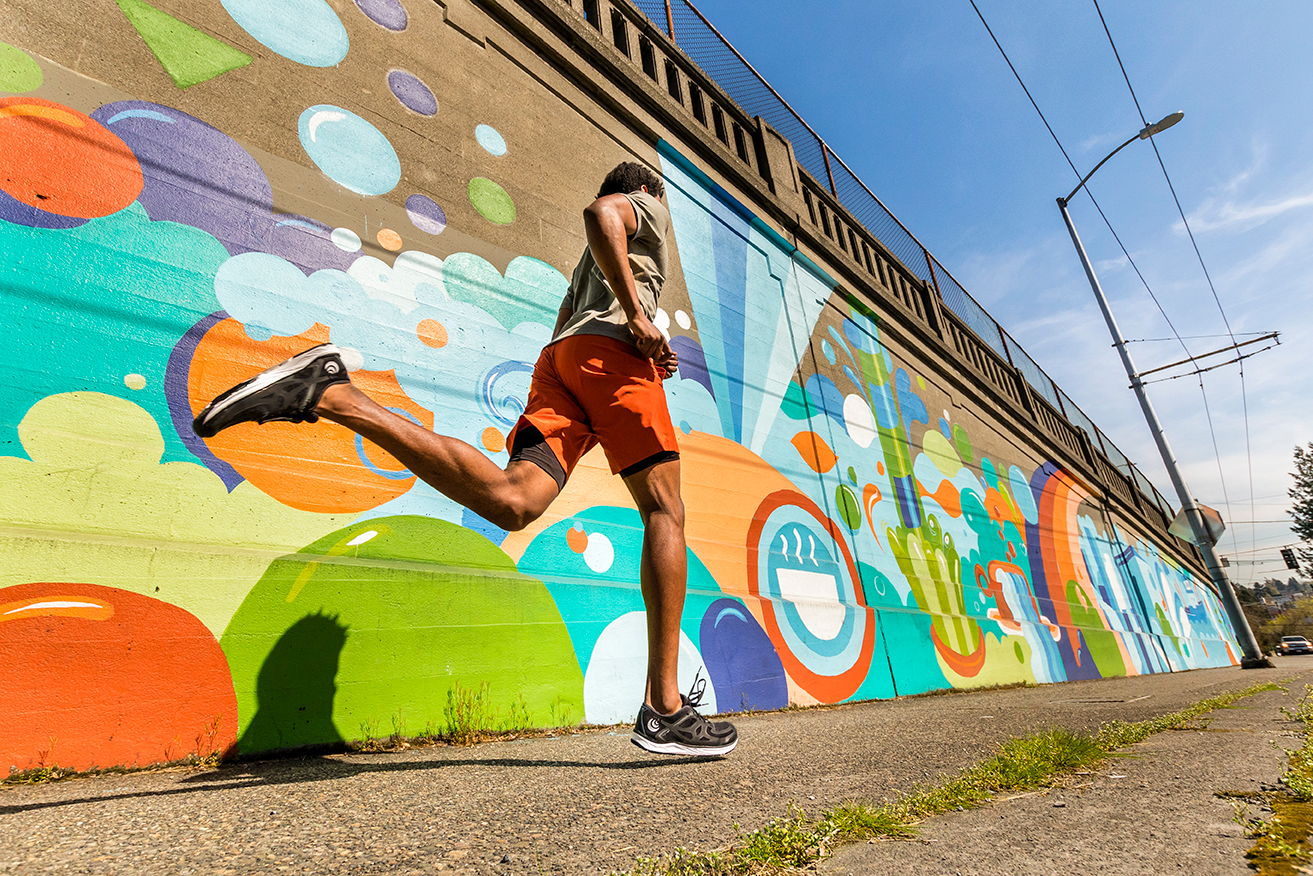 While retailers have largely abandoned the trend, the barefoot/minimalist message still resonates with many consumers. 
Barefoot is clearly not dead.
A niche group of runners remain devoted to FiveFingers, Luna Sandals and other extreme models. And many serious runners also continue to use minimalist footwear one or two days a week as a training tool. But the craze has largely lost the attention of the average runner.
The death knell came after Vibram settled a lawsuit against its FiveFingers brand in late 2014, when it agreed to pay $3.75 million without admitting fault around any injury claims. But the settlement seemed to validate to many consumers as well as run specialty stores that, in the end, barefoot running wasn't healthy.
Still, all the major brands continue to address the opportunity in some way and a few niche players continue to trumpet the barefoot mantra. Many advocates suspect that when the pendulum inevitably swings back from maximalist running models, minimalist messages will again be heard. The overall category also seems to have stabilized with some majors paring down their assortments, a few niche brands exiting the marketplace and inventory supply finally reaching demand.
Bottoming Out
FiveFingers sales are growing again following a steep drop-off, Vibram USA President Mike Gionfriddo told SGB earlier this year. He said the brand is benefiting from a streamlining of overlapping models and moves to align the footwear more closely to the end-use, whether running, fitness or watersports.
In similar fashion, Merrell, which along with New Balance jumped on the initial minimal craze early, has seen the category's declines bottom out. Merrell sees a "renewed opportunity" in barefoot in the outdoor space because the "done-in-a-lunch-hour" athletic mindset lends itself to a more-minimal shoe experience, said Shaun Bohnsack, the brand's category business director for performance. "For many, the outdoors could be hitting the boot-camp class in the local park, or running the local trail," he said.
For Merrell, the minimal opportunity is not only focused on bringing in better materials, constructions and designs to support its barefoot programs, but also extending barefoot to more cushioned models, Bohnsack said.
Minimalist Perseverance
Minimalist footwear brand Topo Athletic, founded by former Vibram USA CEO Tony Post, offers a number of minimal models such as the ST-2 with a zero-drop, 16mm platform. But it, too, has broadened its offerings to embrace a wider variety of stack heights and offsets. All its models, however, continue to embrace "natural running" with a focus on fit.
Post is among those who believe the minimal stack heights are being recognized as a tool to help the body become stronger and faster, or even reveal a breakdown in running mechanics. The message centers on mixing shoes, workouts and terrain to help the body engage a wider range of muscles. It's being fed by an "unprecedented access to running education" across the internet as well as through programs such as ACU-Running, which Topo sponsors.
Photo courtesy Vibram FiveFingers
Barefoot Upstarts
While many abandoned the minimalist trend, there are still newcomers. Carson Footwear, for example, was founded in January 2015 and stands out because its shoes are made in the U.S. — a better way to control the quality of the supply, said founder Everett Carson.
The footwear employs a one-piece, single-density polyurethane construction instead of the traditional EVA outsole because Carson believes polyurethane better absorbs and distributes the energy. The construction makes the shoes "perfectly flat" in what he believes is the industry's only accurate zero-drop, neutral running shoe.
Carson admitted that "marshmallow shoes are the rave" now in running channels, but he said his line has found many fans among hardcore minimalists. He added, "It's rare that a road runner puts our shoes on and gets it, but when the guy who's been running barefoot or minimal puts the shoes on, then it's really great to see them experience the shoe."
Earth Runners, designed after the huaraches worn by the Tarahumara Native Americans that were made famous by the book "Born To Run," is also attracting a growing niche group of passionate minimalist runners. Said Lauren Fisher, social media and customer service manager, "Most individuals get accustomed to our minimalist footwear and wear them on a daily basis, for casual, training and running. Once you free your feet, it's hard to go back to 'regular' shoes."
Everyday Minimalist
Galahad Clark, founder of Vivobarefoot, which makes a wide range of minimal models beyond running, believes the "Second Barefoot Revolution" will be more about bringing the benefits of minimal construction to everyday wear.
"It's less important what you run in for a few hours a week — much more important what you wear (or don't wear ideally) for 90 percent of your life when you're walking around and living," he said. "We want to bring healthy feet and natural movement back to everyone, in particular kids and people walking around in their everyday lives."
With the average human's foot becoming "pretty compromised" by wearing traditional shoes, Clark believes the failure of the first minimalist craze was improper transition. Said Clark, "Most runners are impatient and got the idea that nature would immediately heal them. So, the general message is walk before you can run." Vivobarefoot's sales are up around 30 percent a year with all categories progressing: off road, exercise, everyday and kids.
Steven Sashen, CEO, Xero Shoes, said that beyond the "die-hard converts" that have embraced the barefoot/minimalist idea, CrossFit has been a big proponent of zero-drop, low-stack height footwear to help keep minimalism going. And while it arrived amid the excitement around barefoot running, Xero Shoes' Z-Trail sandal received greater acceptance in the backpacking, hiking and climbing space, mostly because of a lack of minimalist, lightweight options for sport sandals.
In late October, Xero Shoes introduced its first enclosed, casual shoe line, selling over 2,500 pairs in four days, Sashen said. Xero's goal is to double sales over last year and triple sales in 2017 with interest from retailers and a plan to have more than 20 in-mall kiosks set up by the fourth quarter of 2017.
"Our focus, though, is not 'minimal,' but 'natural,'" Sashen said. The shift is in large part because barefoot "became a dirty word in retail," he said. The natural positioning, which also demonstrates the brand's wider range, still embraces barefoot principles such as wide toe boxes, lightweight and flexible construction and proprioception. Sashen believes retailers in general have become "gun-shy" around supporting the overall minimal category because of FiveFingers' collapse.
"You know when you have a meal and then later get ill, having nothing to do with the meal, but you still can't eat whatever you had before you got sick because it 'feels' like that was the cause?" said Sashen. "I think that's what happened with minimalism –– some retailers got burned on a single product and then thought the whole category was tainted."
Cautious Retailers
Any bounce-back from minimalism in running circles will have to overcome doubts from retailers. Many run specialty owners, trained for years on the importance of cushioning and protection, have long been wary of the trend.
"There is a consumer faction that seems to be very loyal to minimalism, but it's very small," said Ted Goodlake, director of sales in North America for On, the Swiss running shoe brand. "We don't hear or see any real retail movement in a positive way on the minimalist idea currently, but more of a 'Let's find innovative products that can still work for a general consumer base, not just niche markets.'"
On launched in 2010 as the "happy medium" between minimal and more-cushioned shoes. Its Cloud technology offers a cushioned landing at impact followed by a collapse of the outsole pods and a flat surface from which to push off. Said Goodlake, "Though we don't identify in the minimalist category, minimalist runners like On because it provides a similar sensation but with significant reduction in impact."
Merrell's Bohnsack believes retail overall is underplaying the barefoot movement largely because it's working against current trends.
"There is most definitely a position in the market for these goods, and there is a continued opportunity for growth in the future," Bohnsack said. "Will it ever be as big as it was? I'm not sure, but I think there are consumers who are looking for the products that are versatile, lightweight and very good looking."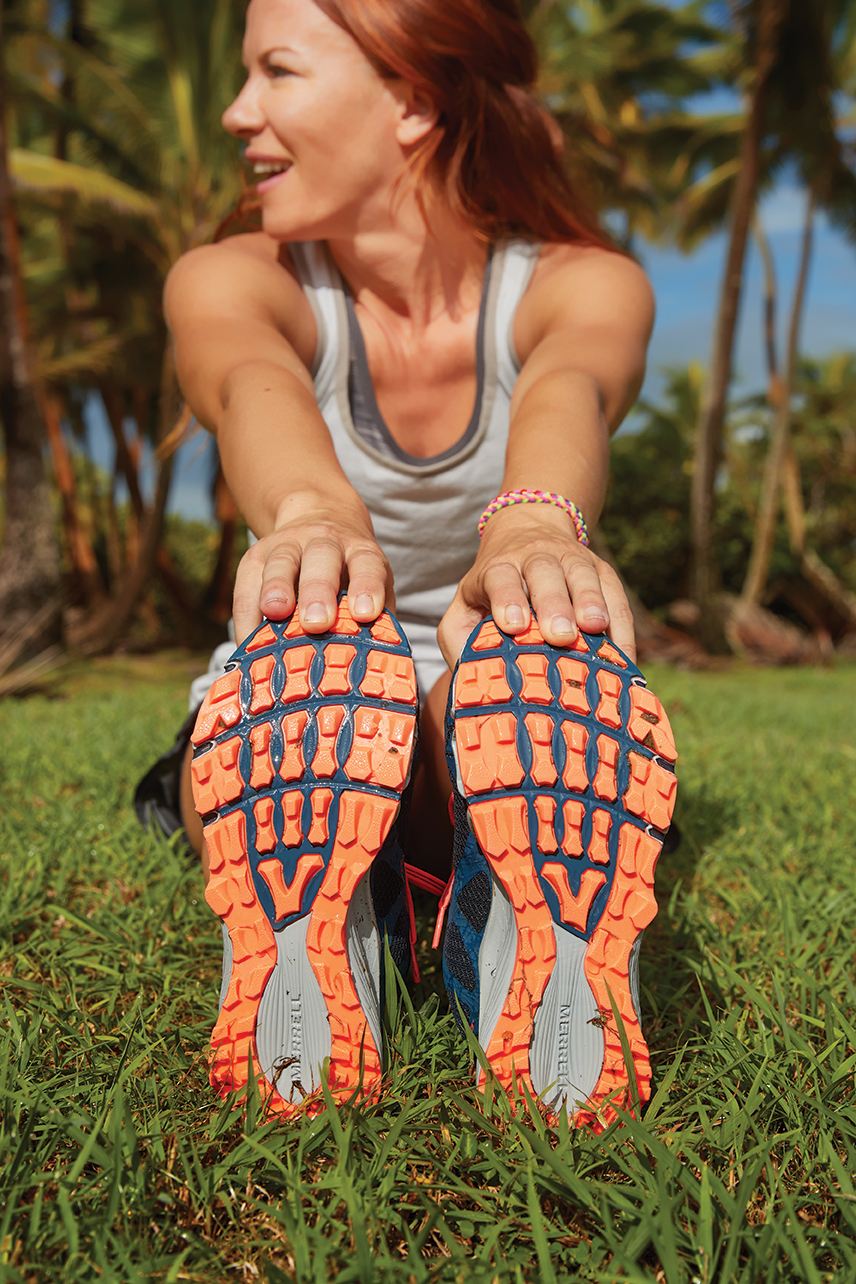 Clark believes the shoe industry "is a long way from presenting barefoot in an accurate way to consumers" and minimalism will gain traction as "a consumer-led revolution." As an example, he noted that the overall barefoot category is growing at a rate of 40 percent on Amazon.
"Our challenge is to persuade more people to try it — in an intelligent way," Clark said. "We are trying to set light bulbs off for people rather than force feeding them the education. Once you understand it, it's impossible to argue with it."
Lead photo courtesy Topo Athletic