Tommy Bahama and Pendleton Woolen Mills, two well-known brands based in Seattle and Portland respectively, joined forces on a collection of men's and women's apparel, accessories and home goods that launched at retail on October 4 to immediate success.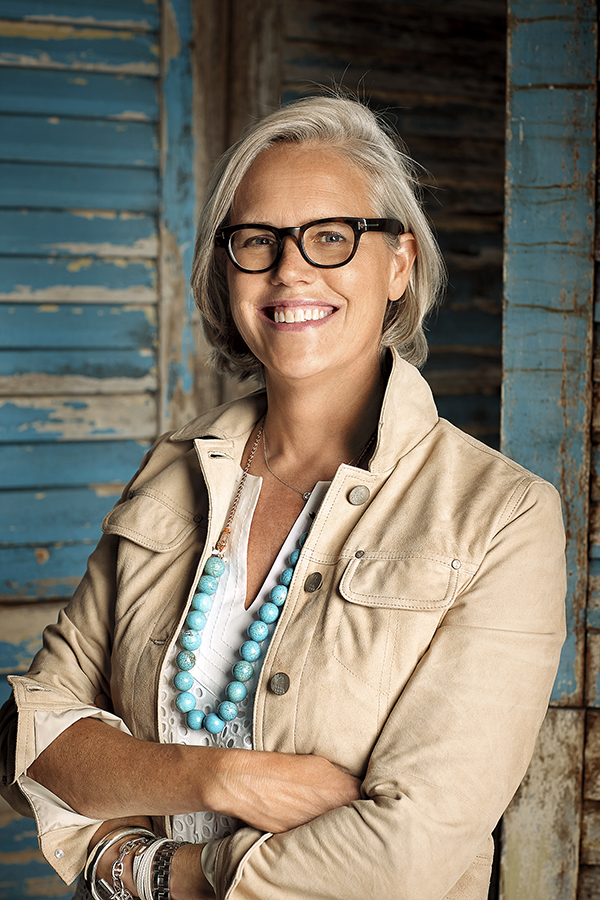 How do two heritage brands work collaboratively on a fabric collection where everyone is focusing their efforts in the same direction and enjoying the process along the way? We sat down with Bradley O'Brien, EVP Design and Product Development, Tommy Bahama to learn why this was a successful and enjoyable collaboration for both brands.
SGB: How did the idea come about to build two co-branded fabric patterns? 
Bradley O'Brien: I was on vacation with my family. We stopped by the Pendleton Museum and I thought that this could be an amazing collaboration for Tommy Bahama. In previous companies I had worked at collaborations were very important. This was something that was new for Tommy Bahama to take on as a challenge. But everyone felt really comfortable with it after I made the pitch, and we wanted to do the collaboration to increase brand exposure, create buzz, and which might give us new distribution to reach new customers, and create a halo effect for everything else that we do.
SGB: The collection is built around two collaborative fabric patterns. Can you tell us about them.
BO: The Aloha Harding Print merges Pendleton's most traditional Harding patterns with Tommy Bahama tropical florals. The Island Serape Stripe features a tropical leaf pattern jacquard with Pendleton's classic blanket stripe. There are a variety of fabrics involved, but the wool fabrics and blankets are made exclusively in Pendleton's U.S. mills for this collection. We thought we had two really good tastes of what Pendleton represents through the Tommy Bahama lens.
Aside from having two beautiful pieces of art, we also felt it was really important to have it across multiple fabrications. If you think about where we do most of our business, it's in the Southern doors with eight doors in Hawaii. We felt that not only did we want to do the wools and flannels but there was an opportunity to also print on silk and linen. On the first day that the collection dropped, one of our Hawaiian stores had a 20-percent sell-through in the first day. That's validation right there.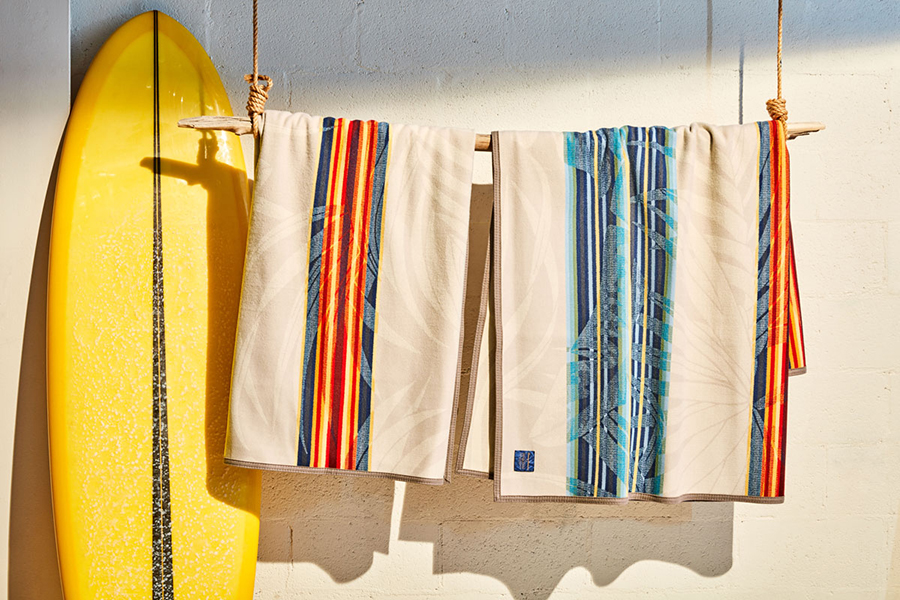 SGB: How did you translate the heritage of the two brands in the new fabric collection?
BO: In the Island Serape Stripe we paid homage to Pendleton's wool heritage. We have it in a men's shirt jacket and vest in wool. We also have it in a beautiful shawl for women and a gorgeous throw blanket. When we started working on the patterns —Pendleton has the most beautiful color cards of all of the different colors that we could pick out — all of the artwork was approved in collaboration. And we were able to color up the wool using their color standards. It worked out very, very well, and they were super easy to work with collaboratively.
SGB: As the leader of the Creative team and accountable for the quality of the creative output, what amazed you about the process?
BO: We are in amazing company right now with all of the other collaborations Pendleton has just worked on. There are so many designers who just took them down the runway for Fall 2018. And that's very exciting. And how many collaborations they worked on this year, blows my mind.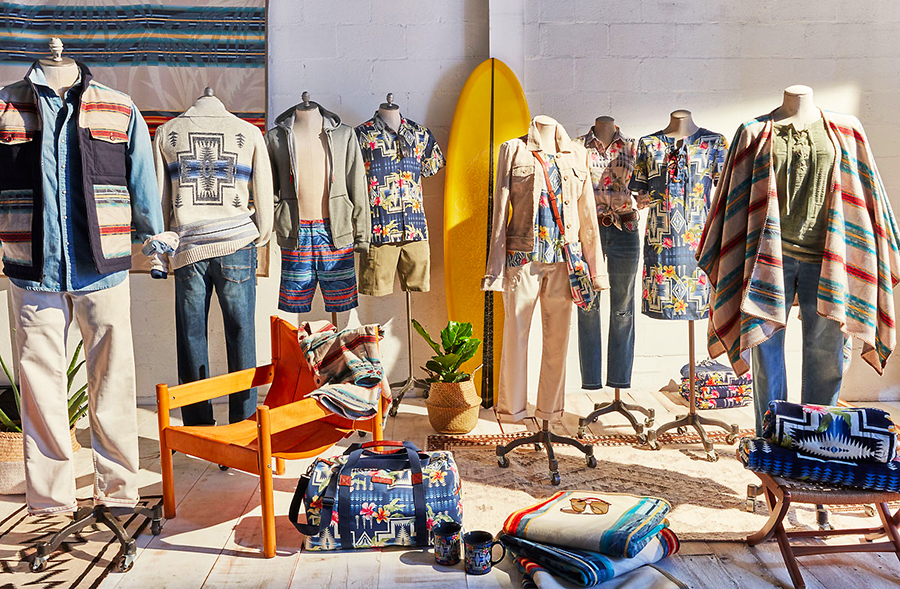 SGB: When did you start working with Pendleton?
BO: We started this adventure two years ago and its just finally coming to market, and its like launching a new brand. You have new packaging, new labeling, and all the PR and marketing that goes on around it.  The fact that Pendleton can do it so well across multiple brands in a season, that's a lot of work.
SGB: As Creatives there must have been many opinions on what direction was the right one.
BO: We set up bi-weekly touch bases, and we would bring an agenda and send back-and-forth fabrications on anything that needed approval. It was very collegial. No problem whatsoever. And Pendleton thinks that the results are beautiful. 
SGB: Do you foresee future collaborations with Pendleton?
BO: We haven't had that conversation yet as a team, but I would hope to. Everyone has reacted very well to the collection and the sales have been really strong. We learned a lot in terms of how to buy it and how to treat a collaboration — buy it small and price it right — so it can sell-through very quickly.
It was a really good stretch for our design team to incorporate and take the best of both houses and come up with something that truly felt special and represented both companies. And I love the idea that we are contra-seasonal. You think of Pendleton for cold whether and you think of Tommy Bahama for hot weather, but it still works. Photos courtesy Tommy Bahama & Pendleton