GCI Outdoor is partnering with the Westminster Expedition, one of the nation's first semester-long, experiential-education programs to be offered at Westminster College. GCI is providing the students with chairs and tables to help stay organized while they travel and camp across the West.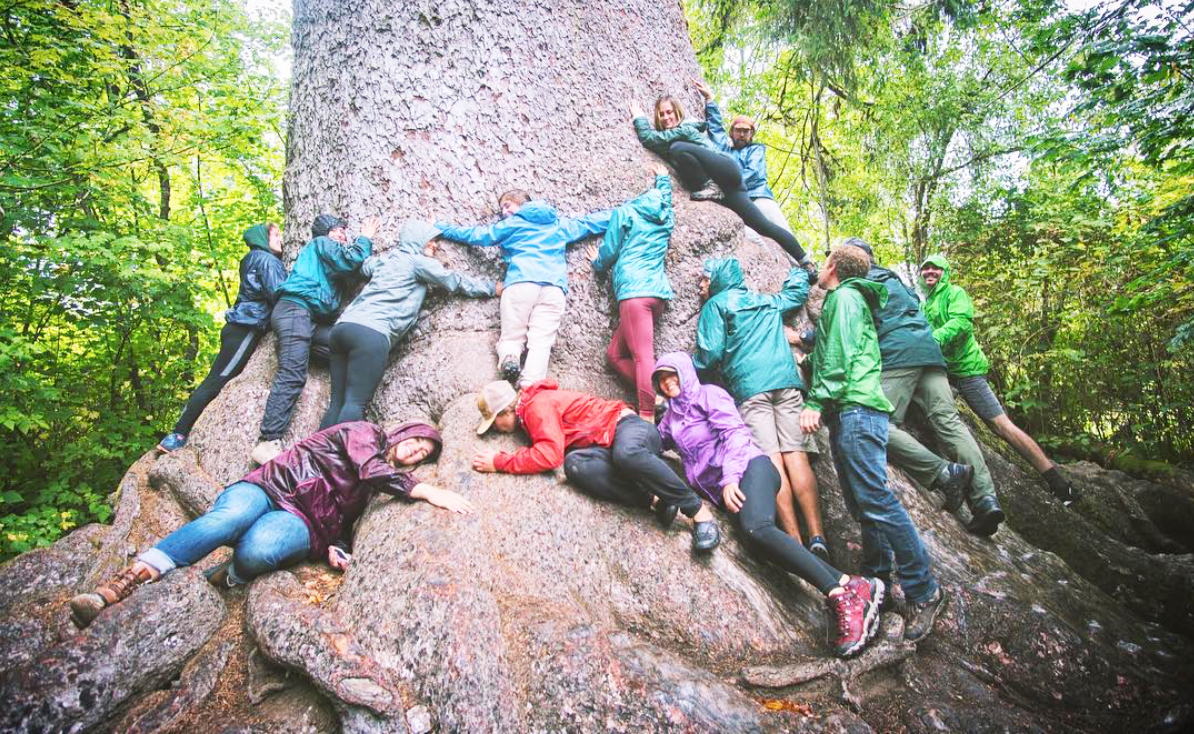 The Westminster Expedition blends the natural landscape, history and culture of the American West with a traditional curriculum. Fourteen students and two professors, Jeff Nichols, Professor of History and Brent Olson, Associate Professor, Environmental Studies, recently left on a three-month, higher-education road trip that lets the students earn college credits while physically immersing in studies like: Environmental Cooperation and Conflict, Landscape and Meaning, History of Public Lands and the Native West.
We sat down with GCI Outdoor and the professors from Westminster College to talk about the Westminster Expedition Semester on the road.
How and why did you create this program at Westminster? Brent: It's been a longtime dream to teach a course like this. I've spent time as a wilderness guide in a number of places, and one of the reasons I pursued a Ph.D. was to take college students on courses where we could see the processes we discuss in class, in person. I've had a chance to do that at Westminster, and when our provost encouraged Jeff and I to pursue the semester-on-the-road idea, of course we jumped at it. After that, the fun began. We started with maps, reread books, made new contacts, followed up on old ones and started connecting all the dots on a map. We aimed for sites with rich histories, contemporary controversies and complicated meanings. I think we've designed a pretty great route and series of courses.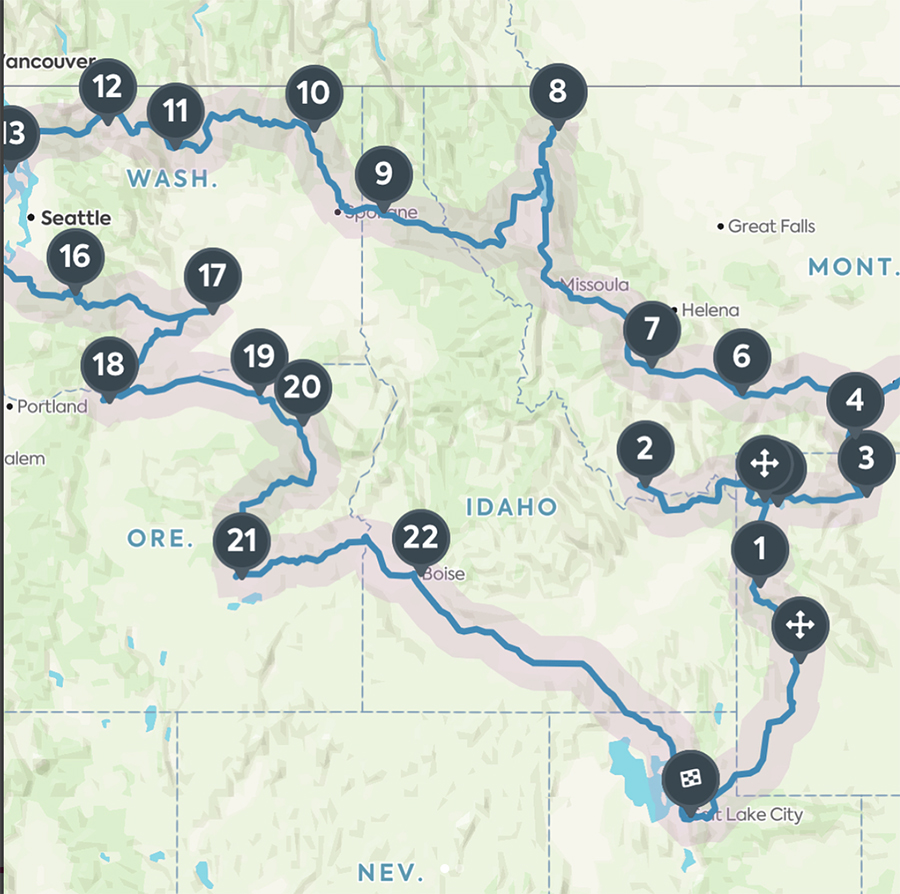 Jeff: Brent has led a bunch of shorter environmental field-studies courses, and I've been part of May Term study experiences that can last three weeks or so. We wanted to build on these individual experiences to design a much longer, broader academic road trip. It's been really fun (most of the time) to plan.
How many people are on the Expedition and what's your travel set up? Brent: We are two professors, one assistant and 14 students. We travel around in two vans: one is a minivan and the other is a 15-passenger van that's pulling a trailer full of camping and personal gear. We camp most nights with the occasional stop at a motel. We are making two loops across the West: the first through Wyoming, Montana, Washington, Oregon, Idaho and back to Utah. After a brief stop home for fall break, we head back out for loop two across Nevada, Southern Oregon, California and Utah again.
What are your main goals for a class road tripping across the West? Jeff: The goal is to build a community of impassioned learners whose main "texts" are some of the extraordinary landscapes of the West and the extraordinary people who live and work here. The best learning happens when you are immersed in an experience, rather than solely reading about the issues. We were hoping for curious, committed, flexible, patient students interested in learning about a variety of environmental and historical topics — and we sure got them. We built the course around four themes: environmental cooperation and conflict, landscape and meaning, Native nations and public lands. We wanted to explore complex human and environmental issues — and what better place to do that than the West? Our students are exploring places of contention like Little Bighorn and Bears Ears. We have already traveled to iconic Yellowstone and Glacier National Parks where we witnessed the real-time impact of wildfires, and observed wolves in the wild as researchers discussed their ecology. You can't come away from those experiences without a deeper understanding and appreciation of the issues.
Brent: The students are building friendships and gaining knowledge beyond the curriculum of the expedition class itself — they are learning group dynamics, how to have difficult conversations and the importance of flexibility. It has been fun to watch students develop these skills, but it has been more rewarding hearing guest speakers talk about these kinds of skills as critical in resolving environmental conflict and building communities around ideas of sustainability and resiliency. Our discussions around the campfire range from details of Supreme Court decisions related to salmon management to questions of the different ways people value nature. In the same discussion, we may discuss the bureaucratic history of a National Park to the symbolic meaning of roads in the landscape.
What does a typical day look like for you and the students? Brent: Every day is different. Generally, we wake up early in the morning and a group of students make breakfast and lunch for the group. Then we head out and learn stuff. We talk to guest speakers, visit historic sites, tour museums, do service projects, look at important environmental or historical sites and learn about local ecologies and environmental politics. Sometimes we just take a hike or have students do an independent exploration of a city or town.
There's plenty of opportunity to get our hands dirty. We've helped take down electrical fence for animal migration, worked on a trail-building crew, constructed a skiff and harvested onions. Then it's back to camp where most of the group gets some free time to chuck around a football or read a book while a group of students cooks everyone dinner. Then we usually have a class to debrief the day before settling in to wake up to do it again.
What has surprised you most about teaching in a mobile, outdoor environment? Jeff: It's great to see how quickly the group figured out how to work together — cooking, cleaning, loading and unloading the trailer — all the logistical stuff that we thought was going to be a grind. And we all learned from that too, but the students are really good at shifting into listening, talking and observing mode.
Brent: I've been struck by how every moment is a learning opportunity. We've had to shatter the idea that we're only learning when we're sitting in a circle having a class discussion. It's also been fun to see the speed with which we can move between goofiness and seriousness, between relaxation and intensity.
Is there a single item that has been most helpful to you on this trip? Anything you couldn't do without? Jeff: We're all really attached to our journals. When we collect them every two weeks or so, everyone gets a little squirrelly. Rereading mine reminds me of stuff I'd already half-forgotten.
Brent: We use the GCI chairs just about every day. They facilitate the classwork, group dynamics and camp life in a way that allows us to put our energy in other places. It's also been cold at night, so a good sleeping bag is pretty critical; you can't do anything if you're tired.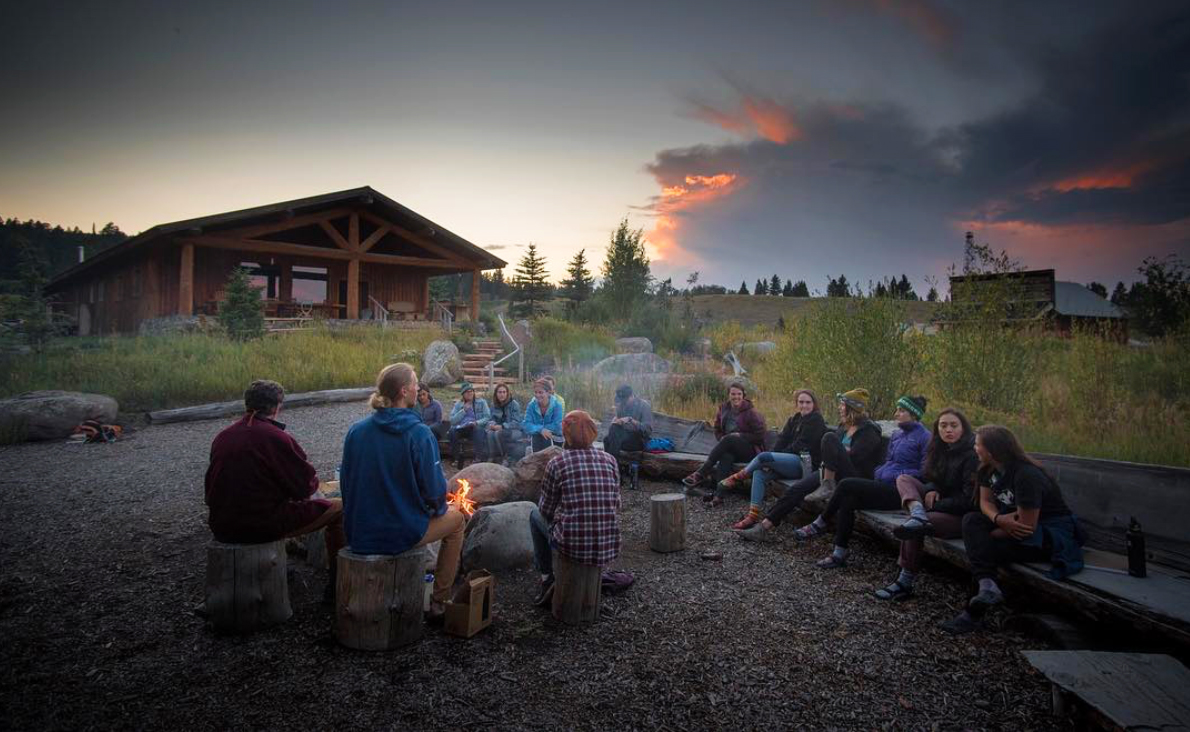 If there is one thing you'd like students to take away from this experience, what would it be? Jeff: How many different sides there are to any issue; threads in a three-dimensional tapestry is a useful metaphor.
Brent: You don't need to be in a classroom to learn and that the stories people tell matter. To have the curiosity to listen and the patience to sit down and hear what people have to say. Also, that sometimes it is okay to stop and listen to the coyotes.
Photos courtesy Westminster Expedition