SGB Executive reached out to Jack Wlezien, director of communications for Bass Pro Group, to elaborate on changes that may result from Bass Pro's pending acquisition of Sportsman's Warehouse and the potential impact on vendors and consumers.
As reported, Great American Outdoors Group, the newly named parent company of Bass Pro Shops, Cabela's, White River Marine Group, and its nature-based hospitality business, agreed to acquire Sportsman's Warehouse for $18.00 per share in cash, valuing Sportsman's Warehouse at about $800 million. The price represents a 42 percent premium versus Sportsman's Warehouse's closing price of $12.65 on December 21, just before the deal was announced.
Sportsman's Warehouse's board unanimously approved the merger agreement. The transaction, which is expected to close in the second half of 2021, will be completed through a cash merger and is subject to approval by Sportsman's Warehouse's shareholders, as well as regulatory approvals and other customary closing conditions.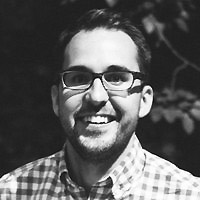 Asked about overall changes, Wlezien, shown right, shared, "As the release shared, Sportsman's Warehouse customers can expect all of what they love now plus greatly expanded product offerings with friendly, expert service from passionate people and a continuing commitment to deliver value. We are very respectful of the leadership and passionate team members at Sportsman's Warehouse, and the local and regional knowledge they possess. We plan to continue that legacy of special localized expertise and service. Another benefit is reflected through our steadfast support for outdoor sports, including our long-term commitment to conservation and advocating for sportsman's rights. We believe it is not only a win for us, but also for Sportsman's Warehouse shareholders, who will receive a 42 percent premium on the stock price."
On potential store closings, Wlezien said, "Overall, this is about serving more people who love the outdoors. Since uniting with Cabela's three years ago, only three stores have closed while we have opened eight new locations. Today, the combined company collectively employs more people than Bass Pro Shops and Cabela's did independently prior to coming together. We feel that joining with Sportsman's Warehouse will bring about further growth and provide increased opportunities."
Asked about how vendors might be affected, Wlezien said, "We hope and believe it will impact our vendors in a very positive way. We have always made bringing trusted premium brands to our customers a top priority. We have built our business by working closely with our vendors over a period of many years now. We plan to continue to build upon these relationships to forge even stronger alliances. We believe vendors in the outdoor industry will continue to benefit from our steadfast commitment to outdoor sports, including fishing and hunting.
"In sharp contrast to some of the other big box retailers and online competition, we are very proud of our steadfast, unwavering commitment to supporting conservation and advocating for sportsman's rights. We feel our demonstrated track record on these items is very meaningful to our vendors' long-term success. We also believe our collective actions have historically helped grow the outdoor market and expand opportunities for the vendor community and the overall outdoor industry.
"It is also noteworthy that we have a very stable financial platform upon which to move forward."
Asked about potential antitrust concerns, Wlezien said the customary review would take place, and Great American Outdoors does not anticipate any significant issues. He added, "As you're aware, the outdoor market is extremely fragmented and competitive, especially with the dramatic increase in online shopping. Collectively, our combined new company will represent a very small part of the overall outdoor industry."
Wlezien added that Sportsman's Warehouse customers would enjoy Great America Outdoors' "Low Price Guarantee," which offers the lowest everyday price on its full assortment with a promise to match or beat any qualified competing offers in store or online.
"We feel this is a real win for customers," said Wlezien. "Sportsman's Warehouse customers can expect all of what they love now plus widely expanded product offerings, local expert service and a commitment to value pricing."
Photo courtesy Sportsman's Warehouse