On its second-quarter conference call, Tom Florsheim, Weyco Group's chairman and CEO, said Bogs "had an excellent spring" while warning that supply chain disruptions could restrain growth across its second half. Florsheim also sees strong growth potential for its just-acquired outdoor footwear brand, Forsake.
On June 8, Weyco announced that it had acquired substantially all of the operating assets and certain liabilities of Milwaukee, WI-based Forsake for approximately $2.5 million, plus contingent payments paid annually over a period of five years, depending on Forsake achieving certain performance measures.
On the call, Florsheim described Forsake as a "pioneer in the sneaker boot category." Forsake will join Bogs in forming Weyco Group's outdoor division, headquartered in Portland, OR.
"We are very excited to welcome Forsake and its two founders, Jake Anderson and Sam Barstow to Weyco Group," said Florsheim on the call. "The brand further expands our reach into the outdoor category, which we believe will be a growth avenue for the company. While Forsake is currently small volume, it could be found in a range of important outdoor retailers and has a growing direct-to-consumer web business that we can leverage using our successful e-commerce platform."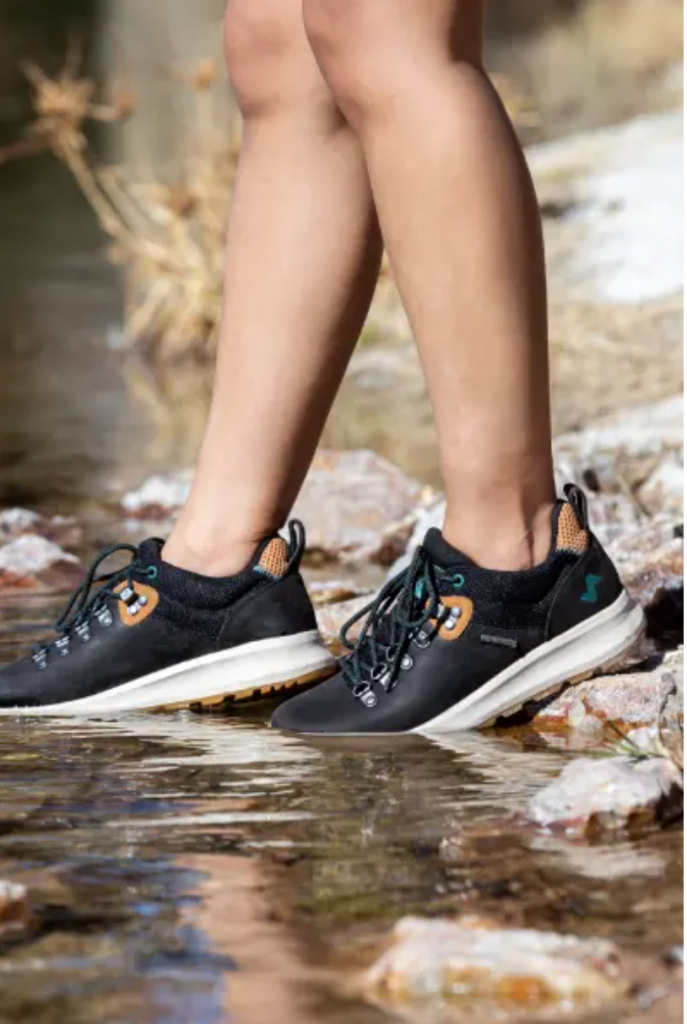 The acquisition comes as the strength in the outdoor category overall helped boost sales for Bogs, its primary outdoor brand. Weyco also owns Rafters in the outdoor space. Its dressier brands include Florsheim, Nunn Bush and Stacy Adams.
Florsheim said, "While second-quarter typically our lowest volume shipping period for Bogs, sales were up significantly over both 2020 and 2019. The outdoor footwear market has been robust through the pandemic, and we continue to see strong retail performance across trade channels. Given the shortages in the outdoor boot market in Fall 2020, Bogs is positioned to have a strong second half of the year as retailers are taking a more aggressive inventory position on the Bogs brand and the outdoor boot category."
Companywide, net sales for the second quarter were $57.6 million, up more than three-fold from $16.6 million a year ago. Operating earnings totaled $4.5 million for the quarter compared to operating losses of $13 million last year. Net earnings rose to $3.8 million or 39 cents per share, compared to net losses of $8.9 million or 91 cents per diluted share in 2020.
Last year's second-quarter results were significantly impacted by stores closures due to the pandemic. Overall sales for the latest quarter rose to approximately 95 percent of second-quarter 2019 sales level while the company's earnings also rebounded, exceeding second quarter 2019 levels.
Among its other brands, Florsheim, Nunn Bush and Stacy Adams all bounced back strongly year-over-year in the spring with Florsheim being the outstanding performer.
"With events such as weddings and formal gatherings on the calendar, we saw renewed demand for more refined footwear," said Florsheim. "While at the same time, retailers have reduced both their dress and dress casual style offerings and inventory levels. Florsheim, Nunn Bush and Stacy Adams all were able to address this void in the market as Weyco Group was one of the few footwear wholesalers that stock significant inventory."
Increased shipping costs from products coming from Asia, however, reduced gross margins in the quarter. Weyco said that due to the bottlenecks in the supply chain, it is often paying premiums in order to get bookings on container ships.
Florsheim said Weyco believes this is a temporary situation, but also expects supply chain challenges to continue at least the beginning of 2022. Pricing pressure is also being felt from increased factory costs.
"We have covered much of what we will ship this year at factory costs prior to these increases, and we are raising prices for new customer orders for the second half," said Florsheim. "The customer orders we received for the first quarter of 2022 are at higher prices, which will protect our margins. In general, our retail partners understand the increases in factory prices and have accepted the new higher prices."
Inventories are down 27.6 percent to $33.5 million of June 30 compared to $46.3 million as of March 31 as demand across its brands and categories exceeds supply. Said Florsheim, "We have aggressively placed factory orders to cover our increased backlog and also greater at once demand. The longer time it is taking to bring goods in from Asia is causing delays and receiving needed merchandise, although we believe we will start to see a good flow of shoes and boots beginning to arrive toward the end of August. We expect that by the end of the third quarter, we will see a much-improved inventory situation that will continue through the end of the year."
Photos courtesy Bogs, Forsake