VF Corp. said the vast majority of its brand portfolio performed at or above expectations in the second quarter ended October 2, including outsized gains at The North Face, Dickies and Timberland. Earnings and sales, however, were slightly below analyst targets due to the continued underperformance at Vans, its largest brand, as well as supply chain challenges.
Another headwind is weakening sales across the APAC region due to a resurgence of COVID-19 and calls in China earlier this year for a boycott of Western brands related to forced labor allegations.
"Looking through pandemic-related disruption and near-term headwinds in China, we continue to see a healthy retail landscape, strong consumer outlook and accelerating demand signals across our business," said Steve Rendle, VF's chairman, president and CEO, on a call with analysts. "While the recovery has not been as linear as we had anticipated for some parts of our business, I'm proud of how our teams continue to deliver through the volatility."
He noted that VF could reaffirm full-year guidance despite the disruption and expects to benefit from recent accelerated investments in direct-to-consumer (DTC) digital and China in the years ahead. Said Rendle, "We see our business emerging in an even stronger place and before the pandemic."
Second-Quarter Sales Jump 23 Percent 
In the second quarter, revenue increased 23 percent (up 21 percent in constant dollars) to $3.2 billion, just short of Wall Street's consensus estimate of $3.5 billion. Excluding the impact of acquisitions, revenue increased 19 percent, up 17 percent in constant dollars, driven by the EMEA and North American regions, which experienced a negative impact from COVID-19 in the prior-year period. VF officials said its wholesale business continued to be materially impacted by the timing of shipments due to port delays and logistics challenges.
Gross margin increased 290 basis points to 53.7 percent, primarily driven by reduced promotional activity. On an adjusted basis, gross margin increased 300 basis points, including a 20 basis point favorable impact from acquisitions, to 53.9 percent.
Operating income on a reported basis was $558 million. Operating income increased 56 percent (53 percent in constant dollars) to $534 million on an adjusted basis.
Earnings per share were $1.18 on a reported basis. On an adjusted basis, earnings per share increased 66 percent, up 63 percent in constant dollars, to $1.11, including a $0.02 contribution from acquisitions.
The updated guidance still marked a slight downward adjustment. The company now expects sales to be "approximately" $12.0 billion and EPS of "around" $3.20. Previously, guidance called for "at least" sales of $12.0 billion and EPS of $3.20.
VF was able to retain its $3.20 earnings target despite expedited freight expense of nine cents a share now expected. Supply chain challenges were a major topic on the call.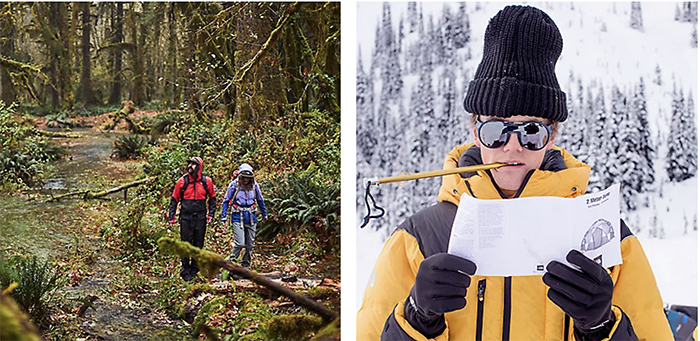 Supply Chain Challenges Escalating Delays
Matt Puckett, CFO, said supply chain challenges had worsened since VF's last analyst call in late July due to the resurgence of COVID-19 lockdowns in key sourcing countries like Vietnam. Due to VF's diversified sourcing footprint, about 85 percent of VF'S production was operational throughout the quarter and only about 10 percent of VF's sourcing mix stems from the southern region of Vietnam that has been most impacted by pandemic-related factory shutdowns.
However, operations remain severely impacted by labor and equipment availability servicing significantly higher ship volumes. As a result, dwell times at points of destination have increased considerably and, in some cases, are leading to supply delays from 8-to-10 weeks. As a result, the latest quarter saw a "material shift" of revenue from Q2 into Q3 with more than half of this tied to Vietnam. While cancellation rates have remained below historical levels, signaling strong demand and tight channel inventories, product availability has been impacted across the marketplace.
Said Puckett, "Virtually all of our brands are experiencing delayed selections, styles and in some cases, insufficient size assortment, limiting their ability to fully meet strong demand. For example, the Supreme brand has experienced around 30 percent less inventory around drops. So, despite strong sell-through trends, we are losing volume from a limited supply."
VF expects to benefit from its diversified souring network with Vietnam, representing about a quarter of its sourcing mix. The company is also investing in air freight, doubling its network of ocean carriers and significantly expanding the number of ports utilized worldwide. It's also working closely with wholesale partners and using direct shipments and other strategies to mitigate the supply chain issues.
Added Puckett, "Despite the unprecedented level of disruption across the global supply chain, our teams have been able to keep product flowing, supporting our strong holiday growth plan and allowing VF to effectively hold our revenue guide for fiscal 2022."
Vans' Americas Recovery Misses Expectations
Vans' reported sales grew 8 percent overall in the quarter and 7 percent on a currency-neutral basis.
The gains came despite meaningful wholesale shipments pushed into its third quarter, representing a sequential improvement in underlying demand. Vans' EMEA business "accelerated meaningfully" in the quarter, but the Americas' Q2 recovery did not meet expectations. Rendle said, "In the U.S., encouraging brick and mortar recovery trends, which had been building into July, were impacted by the Delta surge and its implications across our most important markets; this led to sharp shifts in store traffic trajectory during the peak back-to-school window. Additionally, the brand faced headwinds in the Asia Pacific, with virus disruption across the region and a more challenging near-term consumer environment in China."
Vans now expects to show growth for the full year in the range of 26 percent and 28 percent against year-ago levels against the guidance of 28 percent to 29 percent previously. Compared to fiscal 2020, sales on a two-year stack basis are now expected to increase between 7 percent and 9 percent versus the previous guidance of 9 percent to 10 percent.
On the positive side, conversion at stores in the Americas was up 20 percent relative to pre-pandemic peaks. Despite expedited freight charges, full-price DTC gross margins were above fiscal 2020 levels, supported by discounting below pre-COVID levels. On the product side, the September Horror collection launch supported its fifth-highest sales day on record for America's DTC digital business, achieving full sell-through within days. Vans Progression footwear lines was up 15 percent relative to fiscal 2020, led by Ultra and MTE. Vans Family membership reached 18.5 million consumers globally,
Concluded Rendle, "The confidence in a long-term runway for Vans remains unchanged. The brand came into this disruptive period exceptionally strong, and consumer engagement has remained healthy. The active space remains a large and growing TAM, and the casualization trend continues to present a long-term tailwind for Vans."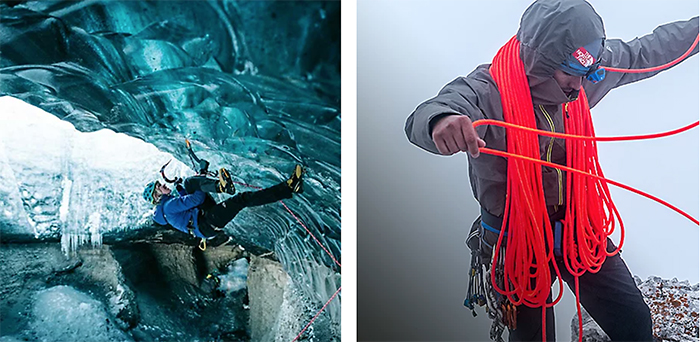 The North Face Sales Jump 31 Percent
Rendle stressed that VF is "not just one brand," and a theme on the analyst call was that VF has many other brands that are outperforming or managing better in the current marketplace. Said Rendle, "We have a diversified portfolio of global brands, each with exposure to attractive TAMs with enduring tailwinds."
VF's second-largest brand, The North Face, delivered 29 percent currency-neutral growth and gained 31 percent on a reported basis in the second quarter. The gains came despite "significant wholesale shipments pushed into Q3, representing a sharp acceleration of underlying demand alongside meaningful margin improvement," said Rendle. "Our international businesses are gaining share while the underlying U.S. business has accelerated meaningfully this quarter on tight inventories, driving high-quality sales."
Among categories for TNF, Mountain platforms such as Future Light, Vectiv and the recently-introduced Advanced Mountain Kit continue to drive strong sell-through while supporting performance credibility. Mountain Lifestyle apparel and equipment categories are delivering "outsized growth," led by logo wear, daypacks and duffels. The Wander franchise stood out in a more versatile, athletic-inspired product.
The North Face is now expected to grow for the full year in the range of 27 percent to 29 percent, up from 26 percent to 28 percent guidance previously. Compared to fiscal 2020, sales on a two-year stack basis are now expected to climb 16 percent to 18 percent against 15 percent to 17 percent previously.
Said Rendle, "We continue to believe this momentum for TNF is underappreciated; this will be a $3 billion business delivering high-teens growth relative to fiscal 2020 levels with strong margin expansion underway. Coming in the next year, the North Face will continue to benefit from broad-based brand momentum fueled by innovation, extremely clean distribution channels, increasing year-round relevancy, and ongoing tailwinds from the outdoor marketplace supported by growing consumer interest in active outdoor lifestyles. We, therefore, expect The North Face to be at least within its long-term plan range of high-single-digit growth in fiscal 2023."
Dickies Sales Grow 21 Percent
Dickies' revenues grew 19 percent on a currency-neutral basis and 21 percent on a reported basis. Rendle said the performance reflected continued momentum in both work and work-inspired categories. The CEO said, "Sell-through remains elevated and demand signals continue to be strong. Across the globe, the Dickies team remains focused on the key drivers of their business: expanding core workwear beyond traditional channels and leveraging the brand authenticity to accelerate the lifestyle segment."
The original 874 Work Pant has seen accelerated growth with sales ahead 100 percent year-to-date. For the full fiscal year, Dickies' sales are now projected to increase over 20 percent versus previous guidance for mid-teen growth. On a two-year stack basis, sales are expected to jump over 30 percent versus previous guidance for mid-20 percent. Said Rendle, "We expect the brand will approach $1 billion next year as Dickie celebrates its 100th anniversary."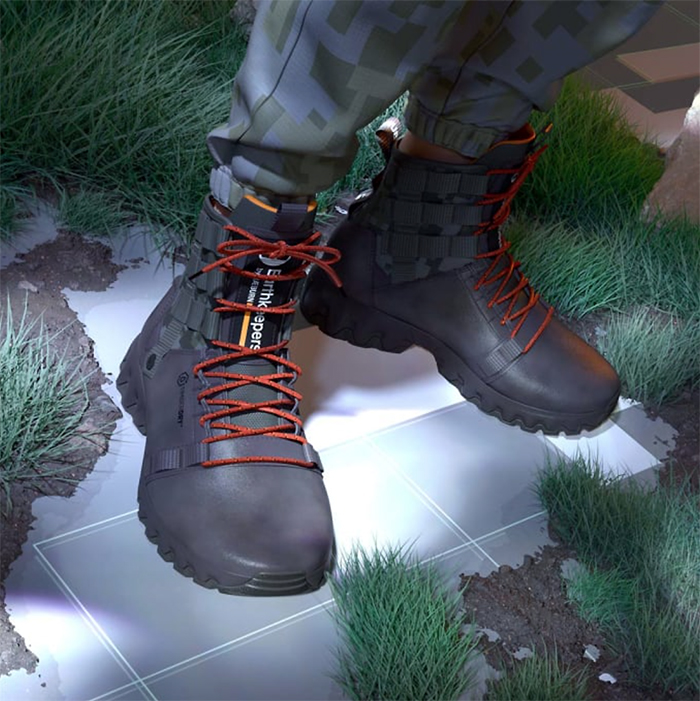 Timberland Accelerates Growth 
Timberland grew 25 percent on a currency-neutral basis and 29 percent on a reported basis in the second quarter, representing an acceleration of underlying demand over the quarter. Rendle said Timberland Pro "remains a consistent growth driver," supported by a new campaign. Core boots and outdoor footwear continued to show strength in early fall-selling despite historically low inventory levels, each growing over 40 percent in Q2.
Timberland's GreenStride Solar Ridge Waterproof Hiking Boots launch posted 50 percent sell-through in North America and more GreenStride drops will hit in October to further drive momentum in the key franchise. The TrueCloud collection drove strong traffic and social engagement across regions.
Said Rendle, 'We believe the Timberland brand is in a much healthier position today relative to where it was before COVID. This leadership team has a sharpened focus on the brand's product architecture, getting back to Timberland's core work and outdoor sustainability and craftsmanship while increasing energy and newness. They have refocused strategic clarity around the target consumer and on executing the right go-to-market set of choices. The brand is demonstrating strong marketplace discipline, reducing discount and thoughtfully rebuilding depleted inventory while driving significant improvements in profitability."
Supreme On Plan
Supreme, the streetwear brand acquired last December, continues to perform in line with plans. Said Rendle, "Our teams are learning from this highly-productive business, including how they manage product creation, building energy ahead of drops and optimizing assortment and product flow across regions with great agility. Looking forward, we remain confident in the significant whitespace opportunity for this brand across geographies with a clear opportunity to leverage VF platforms. Supreme remains on track to become VF's fifth billion-dollar brand in the coming years."
Emerging Brands Opportunity
Rendle also called out the growth opportunity in its three outdoor emerging brands: Smartwool, Icebreaker and Altra.
"This group collectively represents nearly $550 million in revenue with a mid-to-high-teen growth profile longer term," said Rendle. "While smaller today, these brands are all profitable and are exposed to the attractive tailwinds around health and wellness, active outdoor lifestyles, and sustainability."
Smartwool's sales are up nearly 60 percent year-to-date, representing high-teens growth relative to fiscal 2020. Rendle said, "We have accelerated investment in brand awareness campaigns, highlighting the high-performance and versatility of this product while targeting an active younger consumer. We see this paying off with broad-based strength across categories, led by apparel and outsized growth from new consumers."
Icebreaker has seen nearly 30 percent growth year-to-date with balanced growth across its largest markets in Europe and in the U.S. Icebreaker also relocated its core leadership team from New Zealand to VF's international headquarters in Stabio, Switzerland, to accelerate the natural fiber brand's growth. Rendle said, "Baselayers and underwear represent about 70 percent of Icebreaker's global revenue, confirming the consumer appeal of 100 percent natural product in next-to-skin categories."
Finally, Altra, celebrating its 10th anniversary this year, is VF's fastest-growing brand and has established the Lone Peak franchise as the number one trail runnng leader in the U.S. The brand also continues to receive strong media coverage across running and fitness publications. Said Rendle, "The brand has grown over 60 percent relative to fiscal 2020, and we expect this to accelerate into the back half of the year as the brand continues to expand its presence in road running with innovative new styles and designs. We see tremendous opportunity for Altra to expand distribution domestically and internationally, leveraging its differentiated product, and the continued strong tailwind for this category."
Updated Outlook
Revenue is still expected to be approximately $12.0 billion, reflecting growth of around 30 percent, including an approximate $600 million contribution from the Supreme brand. By segment, revenue for Outdoor is now expected to increase between 25 percent and 27 percent versus the previous expectation of a 24 to 26 percent increase. Revenue for Active is now expected to increase between 35 percent and 37 percent versus the previous expectation of 37 percent to 39 percent increase. Revenue for Work is now expected to increase between 19 and 21 percent versus the previous expectation of a 16 percent to 18 percent increase.

International revenue is still expected to increase between 24 percent and 26 percent. By geographic region, in the EMEA region, revenue is still expected to increase between 30 percent and 32 percent. In the Asia Pacific region, revenue is still expected to increase between 12 percent and 14 percent. And, in the Americas (non-U.S.) region, revenue is still expected to increase between 30 percent and 32 percent.

DTC revenue is now expected to increase between 34 percent and 36 percent versus the previous expectation of 39 percent and 41 percent, including Digital revenue growth of about 20 percent versus the previous expectation of 29 percent and 31 percent.

Adjusted gross margin is expected to be around 56.0 percent, which represents an estimated increase of around 270 basis points.

Adjusted operating margin is expected to increase around 500 basis points to around 13.0 percent.

Adjusted earnings per share are expected to be around $3.20, including an approximate $0.25 contribution from the Supreme brand.
Photos courtesy The North Face, Timberland