Tilly's reported sales slumped 9.4 percent in the third quarter ended October 31 as a result of delayed back-to-school selling and COVID-19 related restrictions on in-store operations.
On a conference call with analysts, Ed Thomas, president and CEO, said the retailer has gone from having stores open for 50 percent of total available operating days in the first quarter to 65 percent in the second quarter and 94 percent in the third quarter. However, restrictions on operating hours and customer traffic on store reopenings that began during the second quarter continued in the third. Tilly's also entered the third quarter with 33 of its California indoor mall stores closed for the entire month of August with stores reopening throughout September and the final eight reopening on October 7.
Back-to-school dates were also "meaningfully delayed" leading to a 35 percent drop in August sales. With schools announcing later reopening dates, September sales jumped 22 percent and October grew 10 percent. Said Thomas, "Altogether this resulted in a total net sales decrease of 9 percent for the third quarter which we view as an encouraging result particularly in light of our August results and the significant number of stores that were closed for a portion of the quarter."
Net sales from physical stores in the quarter fell 20.8 percent to $104.6 million. Store traffic decreased 34 percent partially offset by a low-double-digit percentage increase in conversion rate and a high-single-digit percent increase in average transaction value. Sales from stores represented 74.5 percent of total sales compared to 85.3 percent last year.
Sales from e-commerce jumped 57.3 percent to $35.7 million. E-commerce grew to 25.5 percent of sales compared to 14.7 percent last year.
Thomas said online also saw "significantly improved" product margins and bottom-line profitability compared to last year. He added, "We have functioned with a digital-first mindset during this pandemic period, and it has driven significant improvement in our e-commerce assortment management, resulted in expanded and more profitable digital spend, additional customer convenience enhancements, including curbside pickup, and operational improvements in our e-commerce distribution center. All these factors have combined to drive meaningful improvement in our e-commerce business which we hope to sustain and build upon going forward."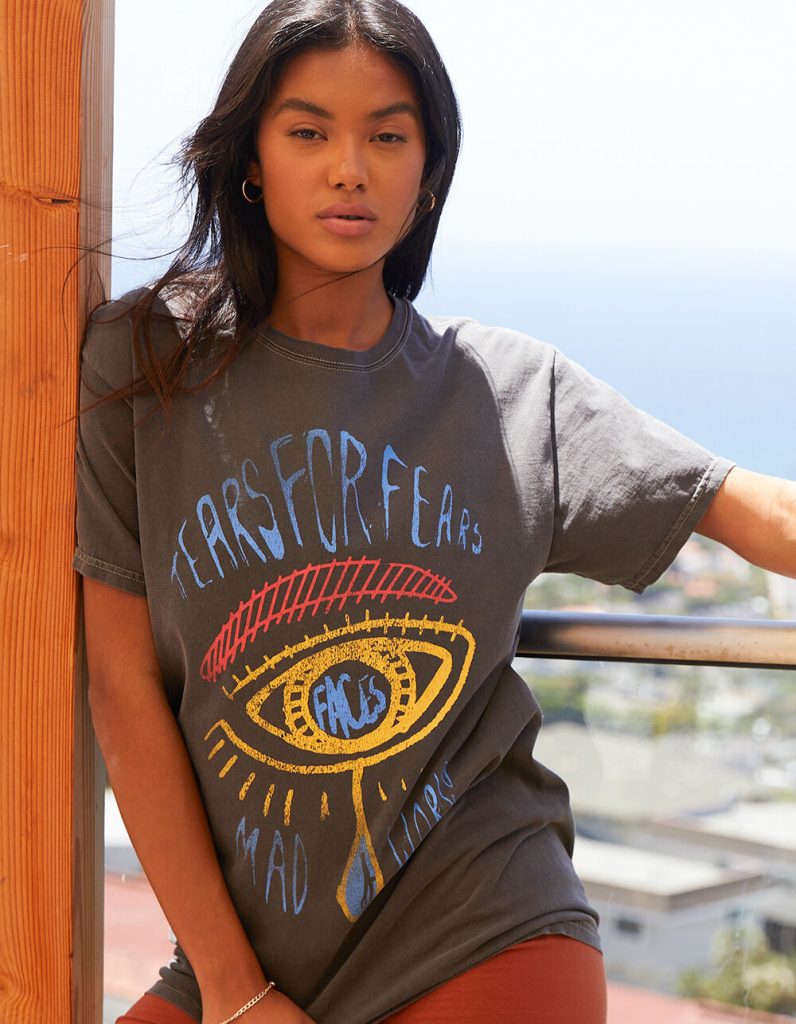 Women's Categories Lead Merchandise Gains
Among departments, women's was the strongest performer with a mid-single-digit percentage increase in comps. Although all other departments comped negative, each department improved trend-wise as the quarter progressed.
Several new unidentified third-party brands were introduced during the quarter, and Tilly's is "pleased with their performance." Certain hard goods, including skateboards, bikes and roller skates were also introduced and have performed well. Accessories were "particularly challenging" due to the reduced sales of backpacks due to the school shifts.
Tilly's ended the quarter with total inventory per square foot down 7.4 percent. Thomas said inventories "are well-positioned for the holiday season."
Gross margins in the latest quarter eroded to 29.0 percent of sales from 30.5 percent a year ago. Product margins improved 70 basis points primarily due to improved full-price selling on e-commerce and reduced markdowns.
SG&A were down 6.1 percent but increased as a percent of sales to 26.5 percent from 25.5 percent due to sales de-leverage. The $2.3 million decrease in SG&A was primarily due to reduced store payroll and related benefits expenses resulting from the various periods of store closures during the quarter and reduced staffing levels upon reopening and a $1.2 million payroll tax credit from CARES Act.
Operating income fell 54.5 percent to $3.5 million year-over-year. Net income tumbled 67.2 percent to $2.1 million, or 7 cents, although ahead of Wall Street's consensus estimate calling for a loss of 1 cent.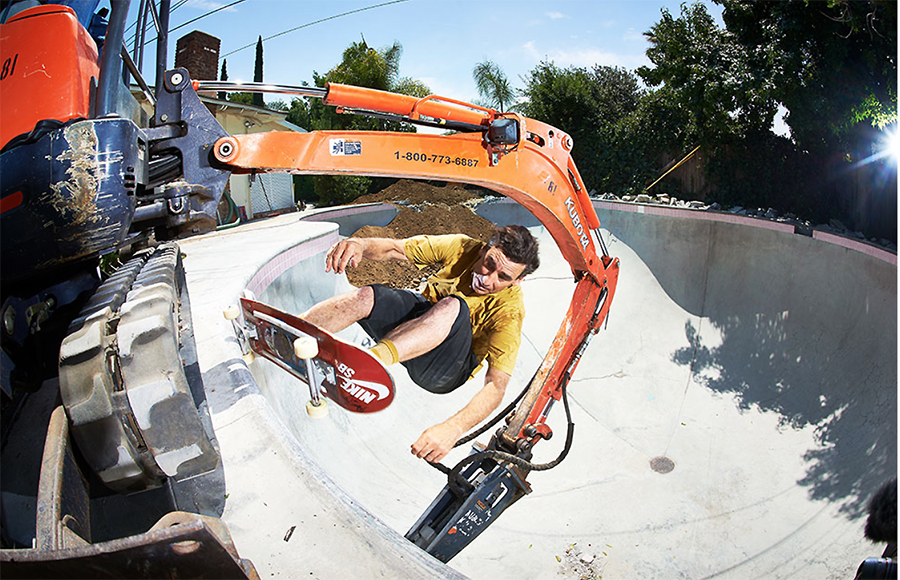 RSQ Skate Concept Undergoes Test
Thomas said Tilly's, just before the end of the quarter, opened its first RSQ Skate test store in the Irvine Spectrum Center. The skate-influenced concept store incorporates hard goods including skateboard assembly, apparel and accessories. Said Thomas, "Given what we believe is a broad and increasing appeal of skateboarding, particularly with its inclusion in the Olympics next year, we think this is an important test for us."
The company ended the third quarter with 238 total stores including one RSQ-branded pop-up and the RSQ Skate store. This compares to 232 stores open last year.
Tilly's said it could not provide specific guidance for the fourth quarter due to uncertainties tied to the pandemic.
For the fourth quarter through December 1, net sales were down 0.6 percent. In the period, store comps were down 14.2 percent with a 29 percent drop in traffic partially offset by a high-single-digit percentage increase in conversion rate and a low-double-digit percentage increase in average transaction value.
Black Friday results in stores were "well off last year's pace" as anticipated but store comps have been positive each day since. E-commerce sales in the period advanced 42.4 percent.
Said Thomas, "We can't be certain what the rest of the holiday season will look like or what impact the ongoing pandemic will have on our ability to drive sales and continue to operate our stores or e-commerce particularly in light of the recent sharp increase in COVID-19 cases across the country and additional customer traffic restrictions in certain areas. However, as long as we are able to continue to be fully operational, we are hopeful that this year's holiday season can be somewhat closer to normal than what we saw during the back-to-school period. At this time, we expect total sales for the fourth quarter to be somewhat lower than last year overall due to the ongoing pandemic and much higher unemployment than last year at this time, even if we are able to continue to operate our stores throughout the quarter."
Photos courtesy Tilly's and Tilly's RSQ Skate