Boosted by a recovery in sales in September and October, Zumiez reported earnings soared 51.6 percent in the third quarter, to $29.1 million, or $1.16 per share, far ahead of Wall Street's consensus estimate of 76 cents.
Revenues increased grew 2.6 percent to $271.0 million, also topping Wall Street's consensus estimate of $243.7 million. Same-stores increased 8.1 percent for stores open for both periods.
On a conference call with analysts, Rick Brooks, CEO, said that after successfully executing the reopening of the vast majority of stores during the second quarter, the delayed start of the new school year and initial shift by many districts to virtual learning led to a "very challenging" start to back-to-school (BTS) selling. Sales were down in the last week of July and every week in August. Though negative, trends improved week-over-week throughout August before turning positive in the first week of September and remained "very strong" through the end of the quarter.
"This supported our hypothesis that we would have a prolonged back-to-school season with some demand shifting out later in the third quarter. These trends exceeded our expectations and were able to show sales growth during the quarter," said Brooks. "Our ability to capture as much late-season demand as we did and more than make up for the lost volumes during the historical peak weeks in August, underscores the strength of our brand and culture and speaks to the ability of our business model to adapt to change."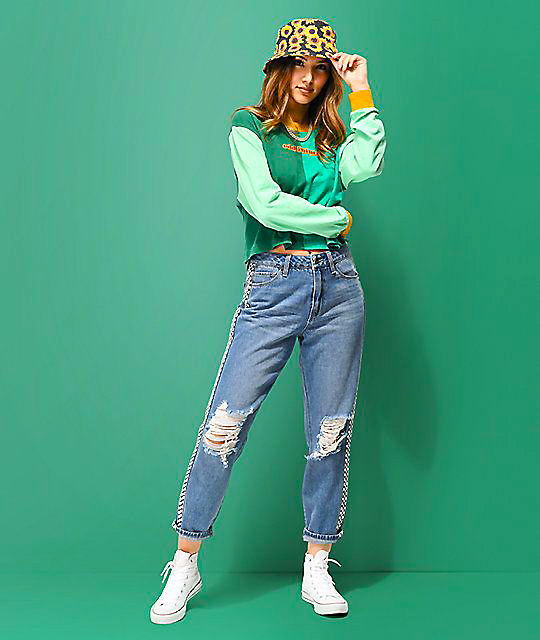 Online Sales Jump 39.6 Percent
The comp gain was led by 39.6 percent growth in web sales and 2.2 percent comparable sales growth in stores. The store comp gain came despite the slow start, a difficult selling environment, reduced hours and stores being opened roughly 5 percent fewer days than a year ago. Said Brooks, "Strong digital activity and robust full-price selling across all geographies highlighted our top-line performance as we continue to experience solid demand for our distinct and differentiated merchandise assortments."
During the quarter, the hardgoods category was the largest positive comping category followed by men's, accessories and women's. Footwear was the only negative comping category.
Gross margin improved 320 basis points to 39.0 percent. The improvement reflects a 170 basis point increase in product margin, a 150 basis point improvement in inventory shrinkage, and a 30 basis point decrease in store occupancy costs. This was partially offset by a 40 basis point increase in web shipping costs due to higher web penetration. However, shipping costs leveraged to the prior year were compared to total shipped sales.
SG&A expense was reduced 160 basis points to 25.0 percent of sales. The improvement was primarily driven by a 90 basis point decrease in store wages, 40 basis points of leverage in other store costs, 40 basis point decrease in corporate costs, 30 basis point decrease due to governmental payroll credits, and a 30 basis point decrease in national training and recognition event costs. These improvements were partially offset by a 40 basis point increase in annual discretionary incentive compensation and a 30 basis point increase in impairment on fixed assets.
Operating income surged 56.0 percent to $37.9 million, or 14 percent of sales, from $24.3 million, or 9.2 percent, a year ago.
Inventory at the quarter's end was down 12.2 percent. Chris Work, CFO, said, "After delaying or canceling orders during the first quarter, we have continued to work with our brand partners as demand has exceeded our expectations in the second and third quarter. Overall, the inventory on hand is healthy and selling at a favorable margin in entering the fourth quarter, and we continue to increase our levels in key categories."
Sales Retreat In November
In the current quarter for the 31 days through December 31, sales were down approximately 3.9 percent compared to the same period last year with comps down 1.7 percent. By channel, open store comps decreased 7.8 percent while e-commerce sales climbed 16.7 percent.
The Black Friday weekend was "significantly impacted" by traffic declines, closures and traffic metering across a "meaningful number" of locations. Internationally, Europe "experienced meaningful sales declines" in the fourth quarter to date while Australia's sales growth has been the strongest in the company.
"Looking ahead, while there's been positive news recently about the effectiveness of certain vaccines, there's still a great deal of uncertainty about the state of retail and the global economy due to the impact from COVID-19," said Brooks. "We are currently expecting that given the demographics of our customers and employee base, generally speaking, they'll most likely be at the latter end of the vaccination process. We are currently experiencing the effects that the health crisis is having on our holiday season around the world as many local, state and federal governments have forced nonessential stores to either reclose or operate under other restrictions."
Zumiez had roughly 17 percent fewer open store days in the quarter to date through Tuesday in Europe and roughly 2 percent fewer open store days in North America. Reduced hours and in-store traffic restrictions are being seen in both regions and store closures, and other restrictions are expected to fluctuate in the remainder of the fourth quarter.
"Periods of significant change create opportunities," said Brooks. "Companies that have the right people, strategies and resources in place can take advantage of times like this to advance their brand and business. While Zumiez isn't immune to the disruption created by the pandemic, we do believe the current environment will accelerate further consolidation globally and that our focus on our customer will lead to further wallet and mind share gains as we emerge from the crisis."
Photos courtesy Zumiez