Sturm, Ruger & Company Inc.'s sales surged 61.1 percent in the fourth quarter, lifting 2020's overall growth to 39.3 percent. Ruger's CEO, Chris Killoy, said the company had hired 250 more production workers over the back half of the year to overcome widespread inventory shortages facing the firearms industry.
"The tremendous sales growth and profitability in 2022 is driven by the historic surge in consumer demand that began late in the first quarter and continued throughout the year," said Killoy. "The estimated sell-through of the company's products from the independent distributors to retailers in 2020, increased 44 percent from 2019. For the same period, the National Instant Criminal Background Check System, or NICS background checks as adjusted by the National Shooting Sports Foundation, increased 60 percent."
Revenues in the year expanded to $565.9 million from $406.3 million in 2019. Net income grew 180 percent to $90.4 million, or $5.09, from $32.3 million, or $1.82, a year ago. The year marked Ruger's first annual gain since 2016 when revenues peaked at $658.4 million.
The 61.1 percent year-over-year sales gain in the fourth quarter marked a continued acceleration of 53.4 percent in the third quarter, 35.3 percent in the second quarter and 8.4 percent in the first quarter.
Sales in the latest quarter reached $169.3 million against $105.1 million a year ago. Earnings rose to $31.7 million, or $1.78 per share, from $8.2 million, or 46 cents, a year ago.
Killoy said all available information indicated that inventories in Ruger's marketplace and most other firearms brands "remain largely depleted," and Ruger is continuing to ramp up production to catch up to demand.
In 2020, the company's finished goods inventory decreased by 58,600 units and distributor inventories of the company's products decreased by 231,200 units. In the aggregate, total company and distributor inventories fell 86 percent in 2020.
Said Killoy, "As a result of the unprecedented demand in 2020, inventories remain depleted throughout the channel, so inventory replenishment provides further opportunity."
With the onset of the COVID-19 pandemic, Ruger suspended hiring from March until June. Once hiring resumed, Ruger remained cautious and limited the rate at which it ramped up hiring. By mid-summer, it accelerated hiring. Since the middle of 2020, its workforce increased by 250, which drove a 30 percent increase in production during the latter half of the year. Ruger ended the year with 1,839 employees, up from 1,609 at the close of 2019.
New product sales represented $111 million, or 22 percent of firearm sales, compared to $102 million, or 26 percent, in 2019.
"We remain committed to new product development as evidenced by the strong roster of our new products in 2020, which included the extremely popular Ruger-57 pistol, which is awarded the 2020 Caliber Award for Best Overall New Product by the Professional Outdoor Media Association in conjunction with the NASGW."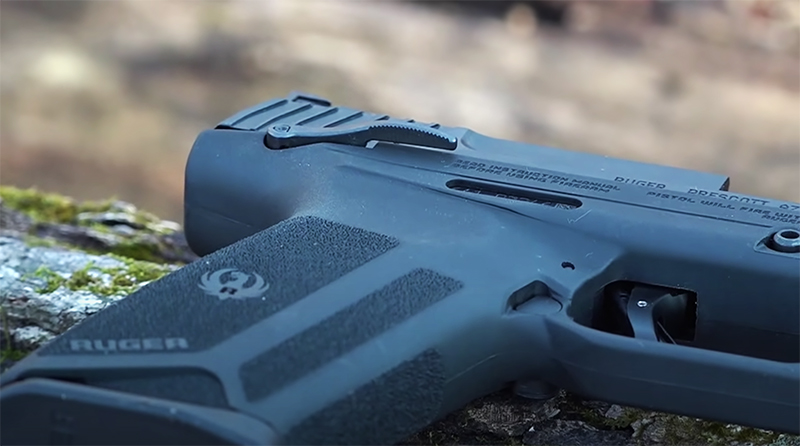 Other strong launches over the year included the LCP II.22 long rifle, the Wrangler single-action revolver, the PC Charger centerfire pistol, and the AR-556 standard autoloading rifle. New product sales include only major new products introduced in the past two years.
Earnings benefited from expense reductions and deferrals in certain areas of its business, including reductions or delays in sponsorships and advertising, reduced conference and tradeshow participation costs, and reduced travel expenditures. For 2020, these expense reductions and deferrals approximated $2.9 million.
These savings were more than offset by COVID-19 costs of approximately $3.6 million in 2020 that funded health and safety measures for employees, including improving ventilation in factories and providing all employees with multiple facemask coverings and other personal protective equipment (PPE). The costs also include PPE donations to local hospitals, healthcare facilities and local police and fire departments.
Ruger estimates future COVID-19-related costs between $1.5 million and $3 million in 2021, including providing a $200 bonus for every employee who receives a COVID-19 vaccination.
Gross margins in the year improved to 33.7 percent in 2020 from 24.3 percent in 2019 due to favorable leveraging of fixed costs and a reduction in promotional activities.
SG&A expenses increased 20.3 percent to $72.3 million but decreased from 14.6 percent of sales in 2019 to 12.7 percent in 2020. The increase in expenses was primarily attributable to increased sales and incentive compensation expenses, and the decrease in the percentage of sales was attributable to the significant increase in sales.
Regarding its November acquisition of the Marlin Firearms assets out of the Remington Outdoor bankruptcy, Killoy said Ruger had moved inventory, manufacturing equipment and tooling fixtures to its facilities.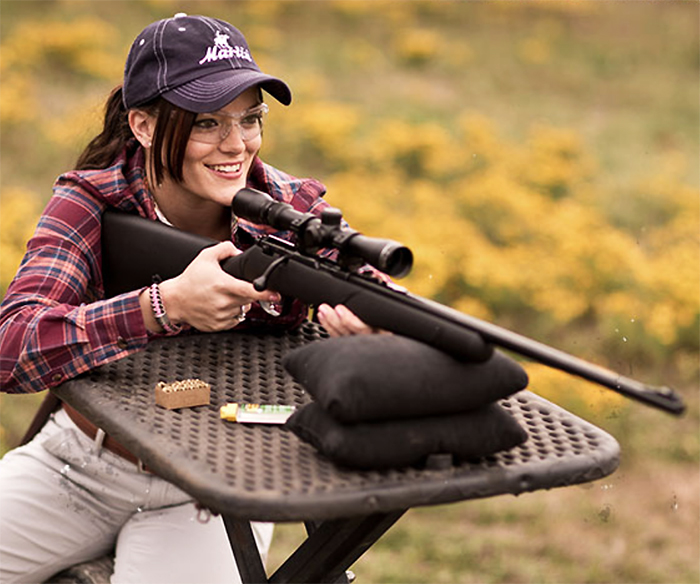 "We're still in the process of evaluating these assets, reviewing the product designs and determining the best manufacturing process for each component part," said Killoy. "We have started to establish the manufacturing skills that will produce the Marlin rifles and plan on shipping the first Ruger-made Marlin lever-action rifles from our Maine facility in late 2021. Like many of you, I've been a fan of Marlin products for as long as I can remember; we have heard hundreds of the Marlin faithful and countless firearms consumers who are as excited as we are to have this legendary brand as part of Ruger."
In 2020, capital expenditures totaled $24.2 million, including supporting the Marlin Firearms acquisition. Capital expenditures in 2021 are expected to total approximately $20 million, most of which relate to new product introductions. Ruger said its ability to shift manufacturing equipment between cells and between facilities improves overall utilization and allows for reduced capital investment.
Cash provided by operations during 2020 was $143.8 million. On December 31, cash and short-term investments totaled $141.2 million. Ruger's current ratio is 2.9 to 1, and the company has no debt.
"Our financial strength evidenced by our debt-free balance sheet provides financial security and flexibility as we continue to manage through COVID-19 and focus on our long-term goals in the creation of shareholder value," said Killoy. "I would be remiss if I did not mention the extraordinary work of our COVID-19 Task Force and the leadership team to all of our facilities. They have risen to the daily challenges posed by the pandemic and have worked tirelessly to keep our folks healthy and our facilities clean. "
Photos courtesy Ruger, Marlin Firearms