Hydro Flask resumed its strong growth rate in the first quarter ended May 31 after being disrupted by changing behaviors and store closures during the pandemic, according to the quarterly report of its parent, Helen of Troy. The water bottle brand also saw significant gains in market share in the period
."Hydro Flask continues to be very strong, growing domestically and internationally in the quarter," said Julien Mininberg, Helen of Troy's CEO, shown above, on a conference call with analysts. "We are focused on building it into a global brand with an industry-leading sustainability and environmentally forward profile that contributes to the authenticity consumers adore."
The period appears to represent a resumption of growth for Hydro Flask as a brand before the pandemic had been steadily delivering double-digit growth. Hydro Flask last year was impacted by the shift toward remote learning, cancellation of sporting events and the reduction in other social activities that led to the reduced use of its portable bottles.
In the first quarter, the brand also faced easy comparisons against the year-ago period impacted by store closures with the emergence of COVID-19.
"Domestically, we saw a broad improvement in brick and mortar across the outdoor, grocery and sporting goods segments," Mininberg told analysts about Hydro Flask. "Internationally, Hydro Flask grew even faster. Canada was a growth leader, while EMEA, Asia Pacific and Latin America also experienced significant growth as we further built out Hydro Flask's distribution footprint."
Mininberg said Hydro Flask sees a healthy domestic point of sale returns and inventory replenishment orders corresponding to the strong sell-through rates from customers where the brand has visibility.
"Hydro Flask grew its market share considerably during the quarter," said Mininberg. "It continues to lead the U.S. insulated water bottle category by well more than double the share of its nearest competitor."
On category expansion, he said Hydro Flask items that "go beyond the bottle" began shipping and contributed to its quarterly gains, including the Outdoor Kitchen Collection, Hydration Hip Pack and Dry Storage.
Mininberg added, "The brand also fed the excitement on the bottle side to attract new consumers and encourage loyal Hydro Flask users to add just one or even two more to their collection by launching new colors and designs in its Trail series."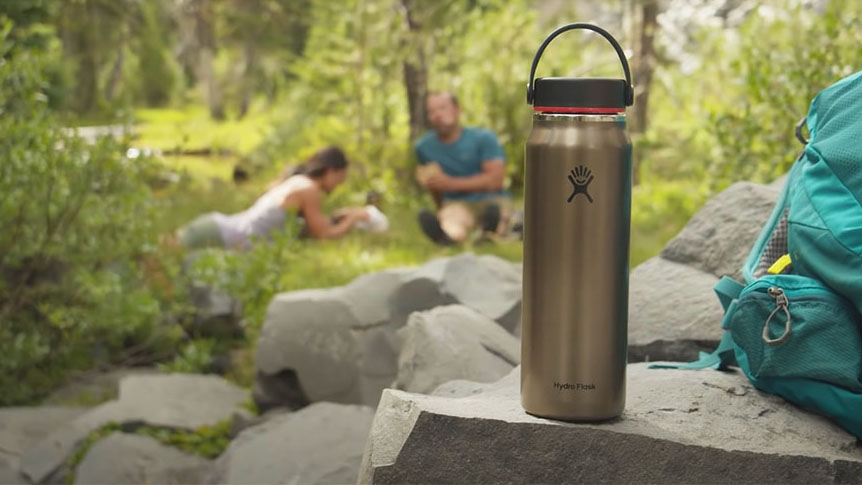 Overall sales in its Housewares segment, which includes Hydro Flask and the OXO range of kitchen utensils, office supplies and housewares, jumped 37.7 percent in the fiscal first quarter, to $193.6 million.
Growth was driven by an Organic business increase of 37.1 percent, primarily due to an increase in brick and mortar sales for OXO and Hydro Flask from the favorable comparative impact of store closures and reduced store traffic in the prior-year period, growth in international sales, higher sales in the club and closeout channels, and the favorable impact of orders that were not able to ship at the end of the fiscal fourth quarter due to Winter Storm Uri.
These factors were partially offset by a decrease in online sales from challenging comparisons against the year-ago ramp-up in online sales due to store closures.
Operating income in the Housewares segment was $27.1 million, or 14.0 percent of segment revenue, compared to $23.2 million, or 16.5 percent of segment net sales revenue. The 2.5 percentage point decrease in segment operating margin was primarily due to a less favorable channel mix, higher inbound freight expense, higher distribution costs, an increase in marketing expense, and higher personnel expense. These factors were partially offset by lower bad debt expenses and favorable operating leverage. Adjusted operating income increased 21.3 percent to $33.2 million, or 17.2 percent of segment net sales revenue compared to $27.4 million, or 19.5 percent of segment net sales revenue.
Related to the Housewares segment, Helen of Troy finalized a land purchase in Gallaway, TN to build a distribution center to support its Phase II Transformation Plan. The facility will provide automation and scalable direct-to-consumer capability.
Mininberg told analysts, "This new two million square foot facility will support our housewares portfolio, allow us to capture even higher levels of efficiency in the back half of Phase Two as we optimize how we use the rest of our distribution footprint across the company, and it will position us to better support future organic and inorganic growth."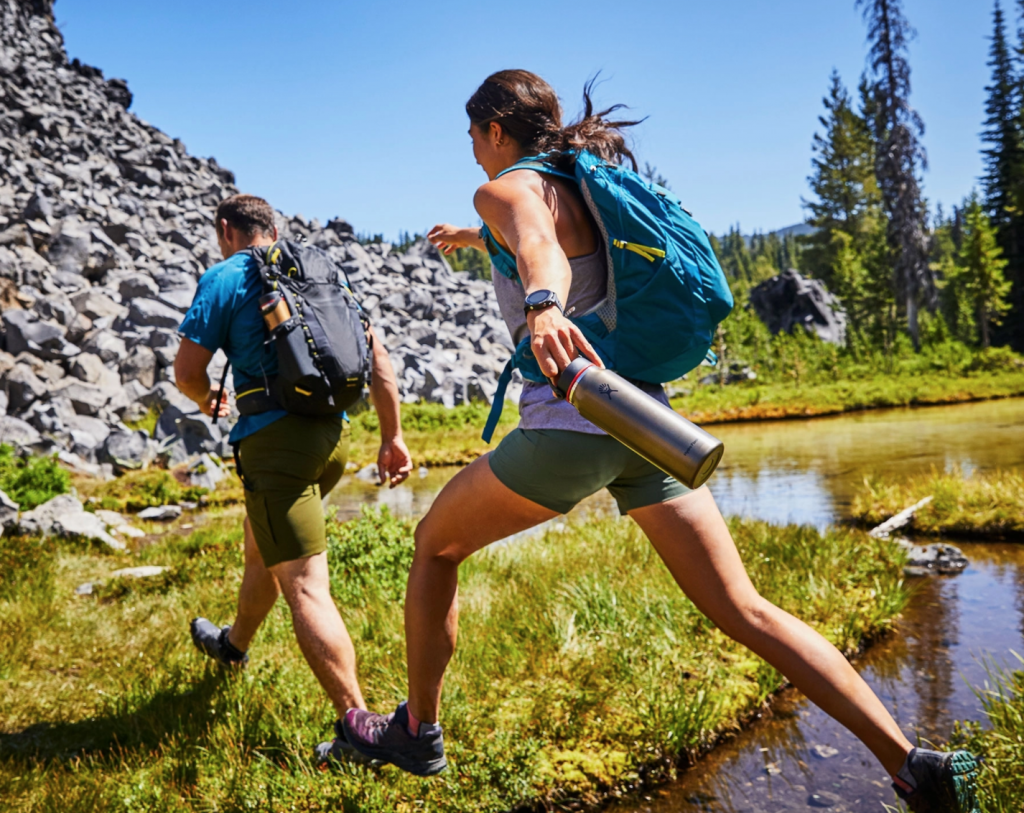 Helen of Troy Issues Warning On Outlook
Companywide, Helen of Troy's earnings and sales, excluding non-recurring items, topped expectations. However, the company forecasts sales would decline year-over-year in the full fiscal year ending in February 2021 due to the impact of regulatory issues related to its packaging of some home products and inflationary and supply chain pressures.
Helen of Troy said it had addressed the concerns from the U.S. Environmental Protection Agency on its water filtration products by making modest changes to its packaging and had resumed shipping those products. The EPA's concerns over air and humidification packaging are also expected to be resolved quickly with those products expected to resume shipping as soon as operationally possible.
During the first quarter, Helen of Troy recorded a $13.1 million charge referred to as "EPA compliance costs" in the cost of goods sold to reflect the cost of its compliance plans for inventory on hand at the end of the quarter.
To better manage the current inflation and global supply chain disruption, Helen of Troy said it secured additional inventory ahead of the more recent cost increases in the market.
Mininberg described the move as an important component of its cost mitigation plans in the face of higher supply chain costs. Taking on more inventory ahead of seasonal high volume periods also provides more certainty in the face of container shortages, shipping delays and COVID-19-outbreaks at several key ports. Mininberg also said the company is securing pre-negotiated sea freight contracts at rates considerably lower than what it will pay in the current spot market.
The CEO added, "As you are no doubt aware from many other sources, the supply chain disruptions and higher costs for commodities and paper have caused substantial challenges to profitability in nearly all industries."
Beyond the inventory and the pre-negotiated sea freight container rates, Helen of Troy has reduced or delayed spending plans in several areas and has implemented price increases.
"Those price increases have been carefully designed to protect our market shares by managing key consumer price points," said Mininberg. Another mitigation measure will be to introduce new products that carry enhanced benefits at higher price points.
For the remaining fiscal year, consolidated net sales are expected in the range of $1.93 to $1.98 billion, implying a decline of 8.0 percent to 5.5 percent. Core net sales are projected in the range of $1.9 to $1.95 billion, implying a drop of 6.0 percent to 3.5 percent, which includes 6.7 percent to 5.4 percent of unfavorable impact related to the EPA matter.
Housewares sales are expected to grow by 7 percent to 9 percent.
Beauty net sales growth is seen in the range of 4.2 percent to 6.3 percent, with Beauty's core sales growth of 17.0 percent to 19.0 percent. The slower overall growth in Beauty reflects the divestiture of certain assets in early June within the Beauty segment's mass channel personal care business.
Health & Home net sales are projected to decline in the range of 27.0 percent to 24.0 percent, including 15.2 percent to 12.4 percent of decline related to the EPA matter.
Consolidated GAAP diluted EPS is expected in the range of $6.80 to $7.49 and core EPS between $6.60 to $7.28. Consolidated non-GAAP adjusted EPS is projected in the range of $10.46 to $10.97. Core adjusted EPS, which excludes any EPA compliance costs, asset impairment charges, restructuring charges, tax reform, share-based compensation expense and intangible asset amortization expense, is expected in the range of $10.25 to $10.75. The company's core adjusted EPS outlook implies a decline of 7.0 percent to 2.5 percent, which includes 9.1 percent to 6.3 percent of impact due to the EPA matter, implying year-over-year growth of 2.1 percent to 3.8 percent not including the impact of the EPA matter.
Photos courtesy Helen of Troy/Hydro Flask